Google is adding what appear to be sufficient safety measures to the file-sharing tool 15 years after it was first introduced alongside Google Docs and Sheets. Drive, Google's file repository interface where you keep your Docs, Sheets, and Slides, is getting its own spam folder and spam filters based on algorithms, exactly like Gmail. It appears that the new version of Drive will include a restriction that will prevent unauthorized users from uploading files to your account.
Since Google has made sharing files via Drive so similar to email, it makes sense that Google Drive would benefit from all of Gmail's anti-spam features. Any spammer who obtains your email address will be able to "share" a file with you.
In the past, the only "control" you had in Drive was "security by obscurity" and crossing your fingers that nobody else had access to your email address, assuming that any things you shared were valid and needed.
Without prompting you to verify the sender's identity, Drive will display any shared files in your shared documents folder, notify you of the sharing on your phone, highlight the "new recent file" at the top of the Drive interface, list the file in searches, and send you an email about it.
Some people in my life have been bombarded with p*rn, advertisements, dating site frauds, and spyware in the form of shared Google Drive files for years. Disabling Drive notifications, encouraging customers to ignore the highlighted p*rn adverts at the top of their Drive account, and advising them never to click on the "shared files" section were historically the only ways to help impacted users.
According to your knowledge and interests, check out some of the top articles mentioned below:
A How-To Geek article from 2019 addressed the issue, detailing a lady whose abusive ex-husband continued to share data with her via Google Drive despite her attempts to block him. In 2021, Google introduced the first file-sharing control to Drive, allowing users to block specific people from seeing their files.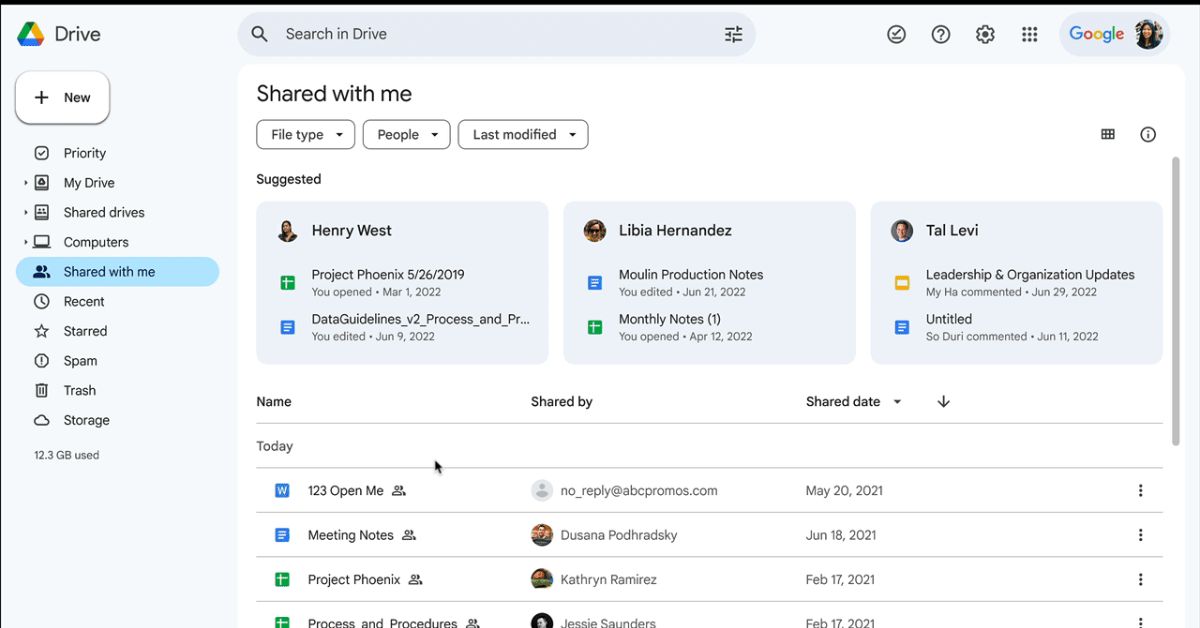 That's great for dealing with the aggressive behavior of friends and family, but it's no match for the anonymity and speed with which spammers can create hundreds of identities. Google finally took action after neglecting the issue for years.
It appears that Google is adding spam restrictions similar to Gmail with the introduction of the spam folder. Google's blog post says, "Similar to how the spam folder works in Gmail, automatic classifiers will redirect files that Drive strongly suspects to be unwanted to the spam folder. You will also be able to manually move Drive, Docs, Sheets, Slides, Sites, and Forms files in and out of the spam folder. After a file has resided within the spam folder for over 30 days, it will be permanently removed from Drive."
Take a look at the tweet Alice Keeler sent on her official Twitter profile on May 11. You have to review the entire tweet published below:
A spam folder in Google drive. Good idea!! #googleedu pic.twitter.com/kHhuIkQMKx

— Alice Keeler (@alicekeeler) May 11, 2023
According to your knowledge and interests, check out some of the top articles mentioned below:
Only two features are glaringly absent at this point: the option to restrict sharing to just your Gmail contacts (shouldn't this be the default?) as well as a switch to disable sharing entirely. Google has promised that the new settings will go live this month.
We recommend that you follow us on Leedaily.com to receive the most recent trends and technology-related content.