Meta has just finished its keynote for 2023 Connect. As promised, the business has a lot more information regarding its Meta Quest 3 headset to provide. It also revealed the latest smart glasses designed in conjunction with Ray-Ban. In an astonishing turn of events, Meta CEO Mark Zuckerberg had some AI updates to discuss as well.
Meta Quest 3 Release Date
Meta initially revealed the Quest 3 in June, ahead of Apple's announcement of the Vision Pro. However, we had to wait a few months for all of the specifics on Meta's mixed reality headset (which we've previously tried firsthand).
The Meta Quest 3 supports full-color passthrough and can integrate augmented reality features into your physical environment. It's the first consumer gadget to use Qualcomm's Snapdragon XR2 Gen 2 chip, and Meta claims it outperforms the Quest 2. Expect increased resolution and more depth of field, but the refresh rate will remain unchanged at 90Hz.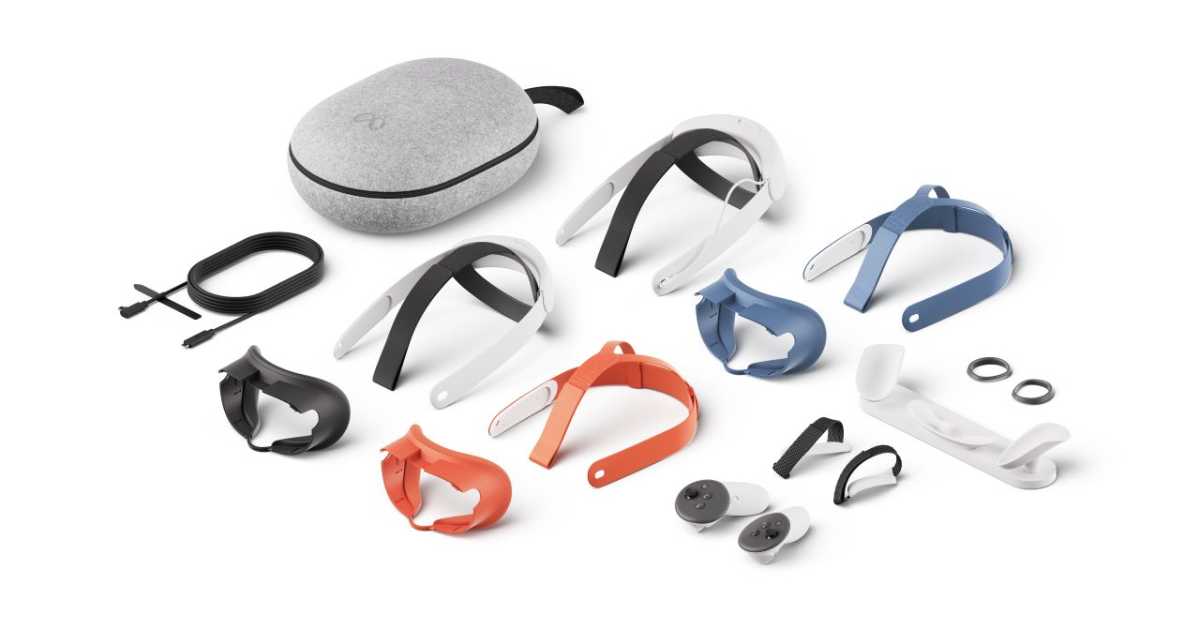 The most recent model should be more comfortable for those who wear glasses (hi), and it includes a dial for changing inter-pupillary distance. Meta has updated the Quest controllers with haptic feedback and removed the tracking rings, claiming that new sensors can handle tracking instead.
Along with a slew of upcoming native VR games and experiences, the Quest 3 will support Xbox Cloud Gaming in December. If you want to, you can use the headset to perform some work. Microsoft 365 apps will be available on Quest before the end of the year, while Windows will soon be available on the headsets.
The Meta Quest 3 is now available for pre-order. It starts at $500 for a model with 128GB of storage and goes up to $650 for a model with double the storage. The 512GB model includes a six-month trial of Meta Quest+, and for a limited time, Asgard's Wrath 2 is included with both editions. On October 10, the headset will be available.
Ray-Ban Meta Smart Glasses
At Connect, Meta displayed yet another hardware device. It collaborated with Ray-Ban to create yet another set of smart spectacles.
When compared to the Ray-Ban Stories, the Ray-Ban Meta smart glasses have considerably enhanced specs. A 12MP wide-angle camera can shoot 1080p video at 60 frames per second. The video capture time limit is 60 seconds, which works perfectly for Instagram Stories. The glasses also contain 32GB of storage.
There are five microphones that can record spatial sounds. The speakers are more powerful and produce less noise. Meanwhile, a second frame design is available, and the charging case resembles a standard Ray-Ban protective pouch.
The Ray-Ban Meta smart glasses are now available for pre-order. They begin at $299, and the device will be available on October 17.
You can also read about the latest news which we covered earlier:
AI Updates
There's no getting around AI in 2023, so Meta had some updates on that front. The company is now offering a couple dozen AI chatbot characters that are voiced by a who's who (literally, in some cases) of celebrities. Its new on-brand generative AI assistant, Meta AI, will be available on platforms such as WhatsApp, Messenger, Instagram, and the new hardware.
Meanwhile, Instagram is getting generative AI picture editing. You'll be able to change the appearance of images by giving them the appearance of a watercolor painting, for example. A generative AI-powered green screen capability similar to the one recently introduced by YouTube is on the way. AI-generated stickers will also be available on Instagram, WhatsApp, Messenger, and Facebook Stories.
You can leave your thoughts on this topic in the comments area. Remember to save LeeDaily.com for the most latest technical breakthroughs.