During its Tudum: A Global Fan Event on Saturday 17 June, 2023, Netflix provided the much-anticipated first look at Outer Banks season 4.
Chase Stokes (John B), Madison Bailey (Kiara), Rudy Pankow (JJ),  Madelyn Cline (Sarah), Jonathan Daviss (Pope), and Carlacia Grant (Cleo) are shown in new outfits before leaping into the iconic Twinkie for their upcoming journey in the brief teaser.
During their Poguelandia fan event in February, the cast revealed the show's renewal for a fourth season ahead of Outer Banks season 3.
"The Pogues are enjoying an adventure of a lifetime and we now get to map out more twists and turns as the joyride continues into Season 4 of 'Outer Banks.' Thank you to Netflix, our cast and the amazing fans who helped to make this happen," series co-creators, executive producers, and showrunners Jonas Pate, Josh Pate, and Shannon Burke said in a joint statement to Variety at the time.
Following their excursion to El Dorado, the season 3 conclusion set up the new season by showing the Pogues being recognized for their discoveries back home in an 18-month time jump.
In the season 3 finale, they were enlisted to go on another adventure centered on Edward Teach, a.k.a. the infamous pirate Blackbeard.
Though Netflix hasn't announced an official narrative for the next season, many of the cast members have spoken with PEOPLE about what their characters might expect. Daviss expressed interest in seeing how the Pogues' connections with one another develop.
"There's no way they're not treasure hunting, so how does that play into all of this?" he joked. "How is his relationship with JJ and Kiara now? Is that different? Is his relationship with John B different? They're all still friends, but it has been a year. So I'm interested to see what all those interpersonal dynamics are."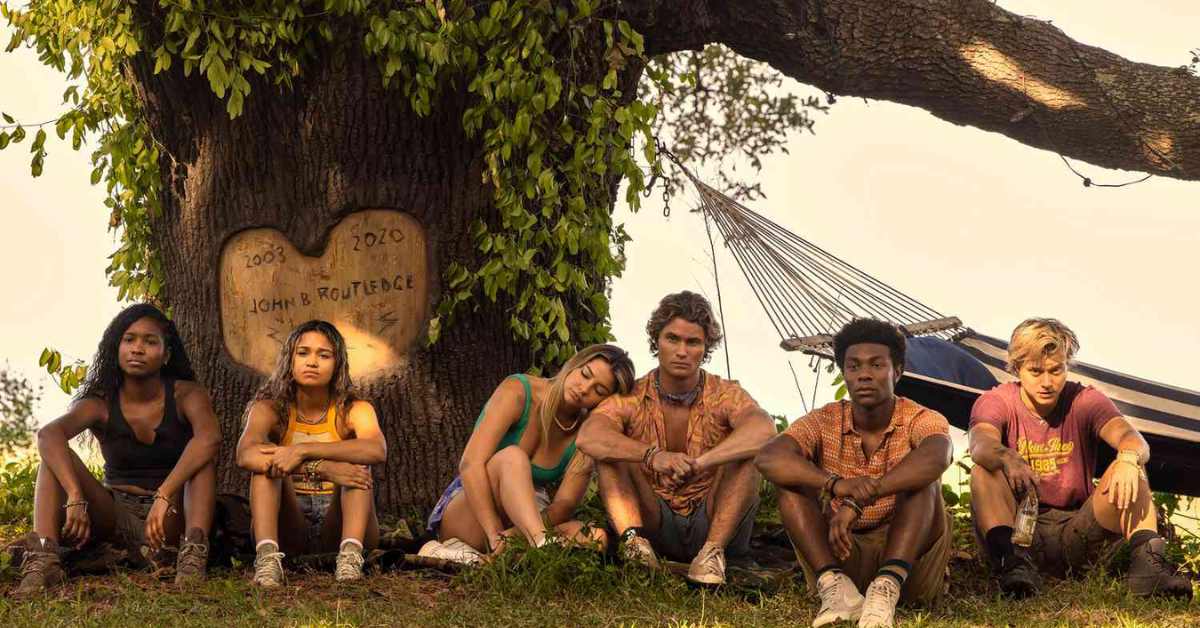 The treasure hunt, according to Bailey, seems like a "fresh start" for the show. "[Fans] should interpret it not as the end of an era, but we are very much summing up seasons 1 and 2 with a button," she joked.
"It can go really anywhere," she remarked of the upcoming season, which is set to begin production in Charleston this summer. "I think we have a bit of a clean slate."
More articles on Outer Banks Season 4 are listed below:
Josh Pate, the show's co-creator, has also hinted that the upcoming season will have multiple flashbacks to fill in the gaps created by the 18-month time leap. "We felt like we needed to migrate them out of school," he explained to Tudum.
"We think about the first three [seasons] as a trilogy and then we're starting over on [another sort of] trilogy now. We just needed to clear the decks. We're going to have new villains, a new treasure hunt, a new life situation."
Outer Banks' first three seasons are presently available on Netflix.