Travis King, a US soldier who crossed the border from South Korea without permission and was detained in North Korea, has been restored to US custody.
After taking part in a Demilitarized Zone (DMZ) border tour in July, Private 2nd Class King, 23, ran across the border.
After being kicked out, he was sent to a US military facility on Wednesday, Sept. 27, 2023. The 23-year-old made his passage at a time when relations with the North, one of the world's most isolated regimes, were very fraught.
What Information Do We Have Related to His Deportation?
Pvt King was released on September 27th after being moved from North Korea to China. According to a senior US administration official, Pvt King was restored to US hands after months of "intense diplomacy" and had talked with his family.
"We can confirm that Private King was very happy to be on his way home. You know, that has been quite clear as we have resumed our contact with him.  And he is very much looking forward to being reunited with his family," added the official.
"They'll address any medical and emotional concerns and ensure we get him in a good place to reunite with his family."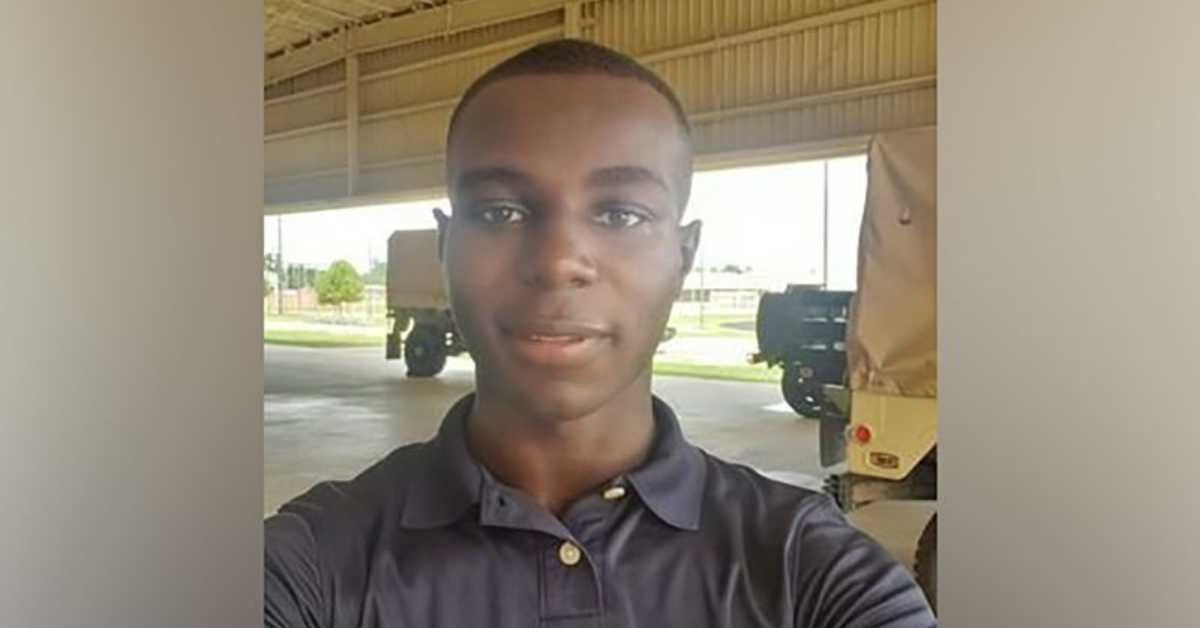 When the US learned that North Korea intended to free Pvt King, the process of securely returning him began earlier in September.
After that, Swedish officers traveled to North Korea and transported Pvt King to the country's border with China, where he was turned up to US officials.
China had a "constructive role," but "did not mediate," according to the official. "All these pieces had to come together quickly."
Because the United States and North Korea do not have diplomatic relations, Sweden's embassy in Pyongyang has typically negotiated on the US's behalf.
During the King case, the Swedish ambassador confirmed that the country acted "within its role as a protective power" for the US in North Korea.
Shortly after Pvt King exited Chinese airspace, US National Security Advisor Jake Sullivan praised both the Swedish and Chinese governments for their assistance in bringing him home.
How Did He Get Across the Border to Begin With?
Pvt King was being brought back to the United States to face disciplinary action at the time of the incident. However, he did not board the plane. Instead, he reportedly arrived at the Incheon Airport boarding gate alone, as military police personnel were not permitted to accompany him all the way to the plane.
He reportedly contacted an American Airlines officer at the gate, alleging his passport had gone lost. He was then led out of the departures area by an airline employee.
He then exited the terminal and traveled 54 kilometers (34 miles) to the border crossing. An eyewitness on the same border tour said he heard the soldier laughing loudly before fleeing.
Must check out some of other articles here:
What Information Do We Have on the Soldier?
Pvt King joined the Army in January 2021. He was originally a cavalry scout, or reconnaissance specialist, sent to a unit of the army's 1st Armoured Division in South Korea as part of a rotation with the US military.
He had been detained in the South Korean capital of Seoul for getting into fights. In September 2022, he was reportedly probed for assault.
According to local media, he was accused of striking a Korean national in a Seoul nightclub. He was also fined 5 million won (£3,000; $3,950) for "repeatedly kicking" a police car's back door and yelling "foul language" at officers attempting to detain him.
U.S. officials have confirmed that Travis King, the American soldier who crossed into North Korea two months ago, is back in U.S. custody and on his way home. King ran across the South Korean border while on a tour in July. @MarthaRaddatz reports. https://t.co/UE7P2UwnJv pic.twitter.com/2HCg6p3YBX

— World News Tonight (@ABCWorldNews) September 28, 2023
According to local sources citing officials, he was released on July 10 after serving two months in jail on assault allegations.
He was transferred to Camp Humphreys, a South Korean army base, for out-processing. Later, he was escorted to Incheon Airport in Seoul for a flight back to the United States, where he was to face disciplinary punishment.
Pvt King was scheduled to fly to Fort Bliss in Texas, where he would be administratively separated from the army, according to a US defense official. According to a defense official, the soldier "wilfully" crossed the line.
What Has His Family Said?
Claudine Gates, Pvt King's mother, told ABC News in July that she couldn't picture her son doing such a thing. He "had to be insane," she reasoned.
Carl Gates, Pvt King's uncle, told the Daily Beast that Pvt King had been emotionally "breaking down" over the murder of his 7-year-old cousin.
According to his uncle, Pvt King began acting "reckless" and "crazy" around the time of his cousin's death in February.
Did the Soldier Plan His Move?
The soldier's movement could have been premeditated. Jacco Zwetsloot, the host of the North Korea podcast, worked for a tour business that led US soldiers to the JSA in 2012. He asserts that there is "no way this person could escape from the airport one day and book on to one of these tours the next."
He notes that getting permission to go on one of these visits normally takes three days. You must provide the UN Command, which operates the region, with your passport number and military ID.
"When I was leading the tours, we had to change the turnaround time from 48 to 72 hours because there were too many mistakes," according to him.
Furthermore, since the epidemic, getting on these excursions has become considerably more difficult. They very recently reopened, and it appears that there are only two businesses offering excursions to foreigners. This would have necessitated extensive investigation and planning.
What Happened to Americans Detained by North Korea in the Past?
Since 1996, US citizens have been detained there on multiple occasions. Tourists, academics, and journalists were among them. The US government banned US citizens from visiting the country in July 2017, a measure that has subsequently been extended until at least August of this year.
North Korean facilities have a history of brutality toward US detainees. Otto Warmbier, an American college student who had been imprisoned for stealing a hotel sign, was freed by the North in 2018. He returned to the United States in a coma and died subsequently.
Stay tuned with us on LeeDaily.com for more latest updates.