David E. Kelley's crime drama/thriller Big Sky is based on the C. J. Box novel series The Highway. In the show, private investigators Cassie Dewell (Kylie Bunbury) and Jenny Hoyt (Katheryn Winnick) collaborate to crack a number of puzzling crimes in a little Montana town.
The third season of the show, named Deadly Trails, which debuted on September 21, 2022, was ordered after its ABC debut in November 2020. How about the fourth season, though? Will Big Sky be back for more exhilarating adventures? Here is all the information you require.
Will there be a Big Sky Season 4?
ABC decided not to renew David E. Kelley's drama series Big Sky, therefore there won't be a fourth season. It is not yet known if the co-studio A+E Studios would look for a new location for the Katheryn Winnick and Kylie Bunbury television program.
When Big Sky debuted in November 2020 with a straight-to-series order, it became a hit. It was one of the most successful broadcast series to premiere during the pandemic-stricken 2020-21 television season, and it started a trend in which a well-known actor (in this case, Ryan Philippe) would be promoted as the show's lead, only to have his or her character die in the pilot episode.
Since the drama's high-flying first season, when it broadcast 18 episodes, the intensively serialized Big Sky's ratings have considerably declined, making it one of the lowest-rated scripted programs on ABC this season. That made a renewal for the drama a long shot going into the upfronts, along with the difficult economics for a drama series in its fourth season and allegations of on-set problems.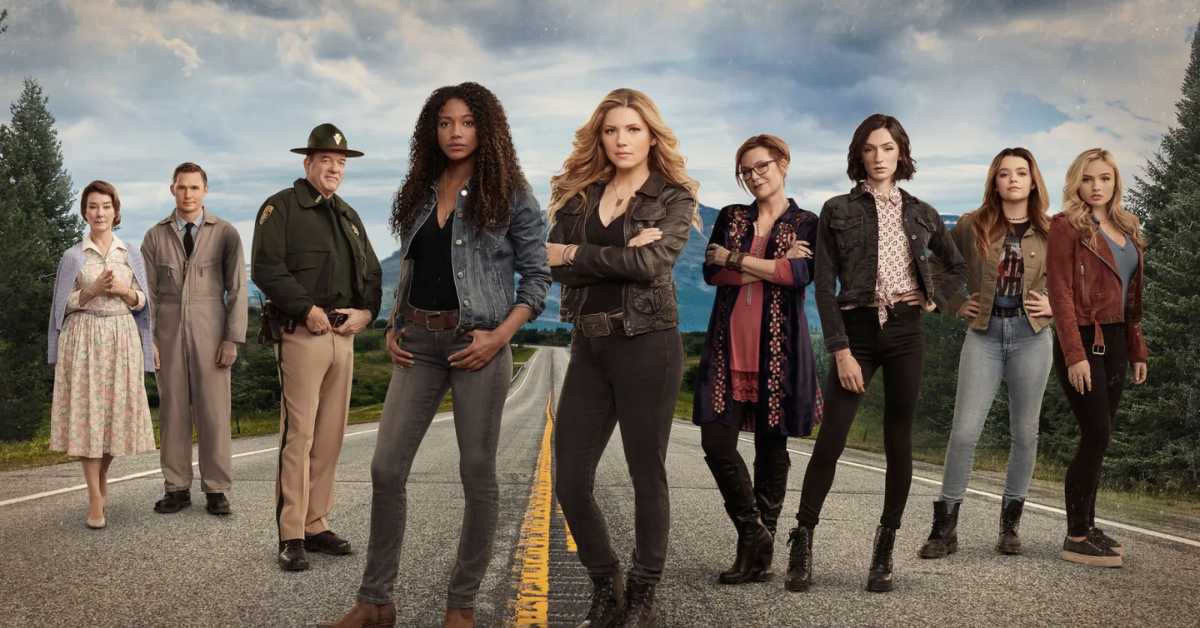 Even so, there was an attempt to chart a course for a potential fourth season; the pitch, according to reports, included a creative reboot and increased day-to-day engagement from Kelley.
Cassie Dewell (Bunbury), Jenny Hoyt (Winnick), and Sheriff Beau Arlen (Jensen Ackles) all use their considerable investigative abilities to keep the peace in Helena, Montana during Season 3, which is dubbed "Deadly Trails."
The group, however, encounters their most difficult case yet when a local backcountry excursion led by charismatic guide Sunny Barnes (Reba McEntire) goes bad. In this scenario, no camper can be trusted, and danger lurks around every jagged rock and twisted tree.
Producing Big Sky is 20th Television in collaboration with A+E Studios. The showrunner is Elwood Reid, who also co-executively produces with creator Kelley. Additionally, executive producing are C.J. Box, Gwyneth Horder-Payton, Paul McGuigan, Matthew Gross, and Ross Fineman.
Along with The Company, You Keep and Alaska Daily, ABC has canceled three series today. Rookie: Feds is the only drama program on the network whose future has not yet been determined, and its prospects have probably increased in light of today's events.
Top Big Sky series articles have been covered. You should look at the links:
How Many Seasons Are There in the Big Sky?
On ABC, Big Sky has aired or is currently broadcasting three seasons. 16 episodes made up the first season, which aired from November 17, 2020, to May 18, 2021. 13 episodes made up the second season, which aired from September 30, 2021, to January 20, 2022.
There are 18 episodes in the third season, which runs from September 21, 2022, through February 23, 2023. The subtitle for each season matches the major plot: Highway for Season 1, Dark Horse for Season 2, and Deadly Trails for Season 3.
Stay connected with us on Leedaily.com for more latest updates and breaking headlines.