Michael Gambon, a legendary performer best known for playing Albus Dumbledore in the Harry Potter movies, passed away on September 28, 2023. Gambon passed away at the age of 82, leaving a distinguished career and a sizeable fortune behind.
This actor, who was born on October 19, 1940, in Cabra, Dublin, traveled from Dublin's stages to Hollywood's glamour. His journey is absolutely inspiring. This article will examine Michael Gambon's net worth and provide details on the riches he has accumulated over the course of his lengthy career.
What is Michael Gambon's Net Worth?
Michael Gambon cemented his spot among the wealthy actors with an estimated net worth of $20 million. His enormous acting career, which spans film, television, and theater, is the main source of his income.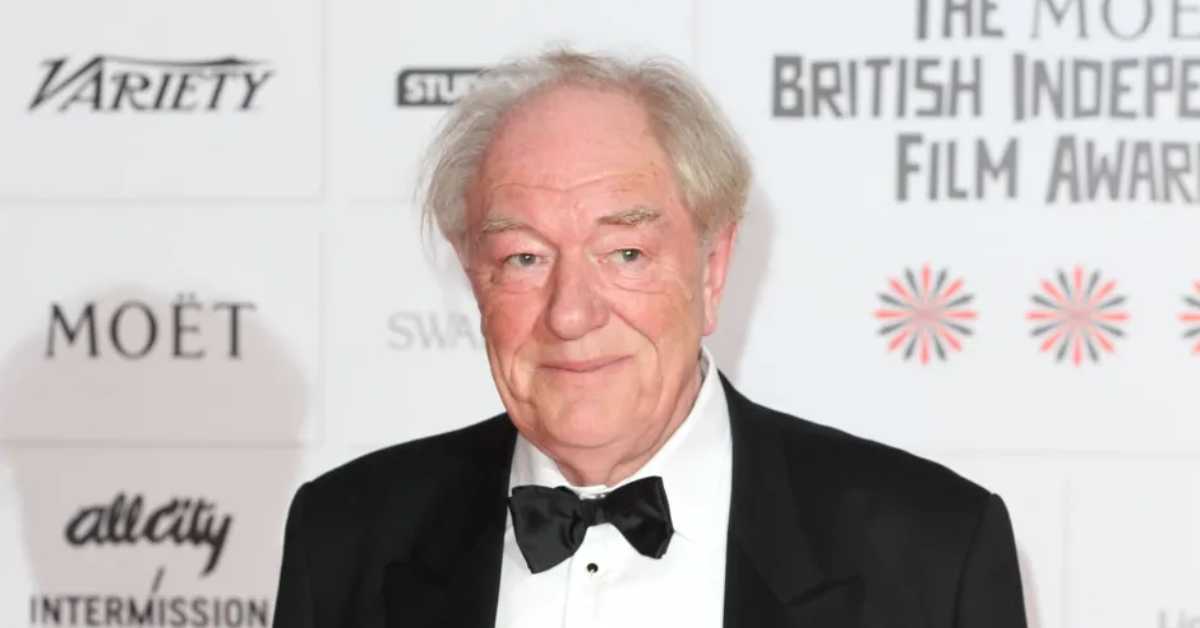 His net worth is interestingly tiny when compared to some of Hollywood's wealthiest stars, yet it appears to be sizable. Gambon's love for his profession has always trumped material concerns, though.
How Did Michael Gambon Get His Money?
When Michael joined the Royal National Theatre as one of its founding members in 1963, his six-decade performing career officially began.
Othello, Hamlet, Macbeth, and Coriolanus are just a few of the plays of William Shakespeare that Michael performed as a theater actor. For his roles in A Chorus of Disapproval (1985), A View from the Bridge (1987), and Man of the Moment (1990), he also received three Oliver Awards.
In addition, the father of three was nominated for a Tony Award for her Broadway debut in the 1997 three-month run of David Hare's drama Skylight.
James Phelps shared a tweet to pay tribute to Michael Gambon on Sept. 28:
Very sorry to hear about the passing of Michael Gambon. He was, on and off the camera, a legend. Just a little memory of Michael pic.twitter.com/4M6E6inWMy

— James Phelps (@James_Phelps) September 28, 2023
Othello, which debuted in 1965, marked Michael's acting debut. The Cook, the Thief, His Wife, and Her Lover in 1989; The Wings of the Dove in 1997; Amazing Grace in 2006; The King's Speech in 2010; and Victoria & Abdul in 2017 were among the films in which he later made notable roles.
However, Michael is probably best known to fans for playing Albus Dumbledore in the Harry Potter movie series from 2004 to 2011 when Richard Harris, the character's original actor, passed away in 2002.
In addition to having a well-established career in theater and movies, Michael also frequently appeared on television. For his roles in The Singing Detective in 1986, Wives and Daughters in 1999, Longitude in 2000, and Perfect Strangers in 2001, he was honored with four BAFTA Awards. In addition, Michael won two nominations for Primetime Emmy Awards for Emma in 2009 and Path to War in 2002.
Here are some other celebrities' wealth details we have covered: 
How Did Michael Gambon Die?
The Amazing The actor Mr. Fox passed away in September 2023 after becoming unwell. "We are devastated to announce the loss of Sir Michael Gambon," a statement from his family said. "Beloved husband and father, Michael died peacefully in hospital with his wife Anne and son Fergus at his bedside, following a bout of pneumonia. Michael was 82. We ask that you respect our privacy at this painful time and thank you for your messages of support and love."
Sons Tom and Will, whom he shared with Philippa Hart, and sons Fergus and Will, whom he shared with his wife, Anne Miller, survive him.
Who is Michael Gambon's Wife? Explore His Personal Life
Gambon married mathematician Anne Miller in 1962 when he was 22 years old. Fergus was the couple's kid, and they lived in Gravesend, Kent. Fergus went on to become an expert in pottery on "Antiques Roadshow."
Gambon was made a Knight Bachelor in 1998 for services to drama, and he was invested in July of that year at Buckingham Palace by Prince Charles.
Gambon has been in a relationship with Philippa Hart, who is 25 years his junior, since 2000. In 2001, he officially announced her as his girlfriend on the set of a film, and after the affair became public in 2002, he moved out of the home he shared with Miller. Gambon had a son with Hart in 2007, and the couple welcomed another son in 2009. Gambon has been officially married to Miller throughout their relationship.
Gambon's passion for collectibles extends to automobiles. He has been on several episodes of the BBC programme "Top Gun," where he raced a Suzuki Liana and a Chevrolet Lacetti.
Follow us on Twitter if you want insider information about the careers and incomes of your favorite celebrities.