Taylor Swift and her rumored new boyfriend, Travis Kelce, have been making headlines since they were seen leaving a Chiefs game together on September 24, 2023. The former Maya Benberry and Kansas City football player has been gushing over Taylor in the weeks leading up to their first outing together.
The NFL player said on a July 26 episode of his New Heights podcast that he intended to give Taylor his number when her Eras Tour stopped in Kansas City.
"There are friendship bracelets, and I received a bunch of them being there, but I wanted to give Taylor Swift one with my number on it," Travis explained. Unfortunately, the footballer's attempt to catch Taylor's attention was unsuccessful, but his battle continued. Travis publicly invited the "We Belong Together" singer to attend the Kansas City Chiefs game against the Chicago Bears at Arrowhead Stadium before it started.
Taylor proudly went to the game and was even seen in the stands with Travis's mother, signaling the beginning of their relationship. While their relationship was developing, stories about Travis and his ex, Maya, started to circulate. Following a surprising revelation made by the internet personality, people are now speculating as to whether Travis cheated on Maya.
Maya Benberry Claimed That Travis Had Cheated on Her
While Taylor and Travis's followers gush over their new romance, Travis's ex-girlfriend has made shocking claims regarding their relationship as a football player. In an interview with Daily Mail on September 26, Maya asserted that "the man she knew" wasn't dependable and forewarned Taylor of Travis's alleged wrongdoings.
"Only time will tell but like the saying always goes, once a cheater, always a cheater," Maya replied. She said, "Taylor seems like such a fun girl with a beautiful spirit, so I wish her the best of luck, but I wouldn't be a girls' girl if I didn't advise her to be smart!"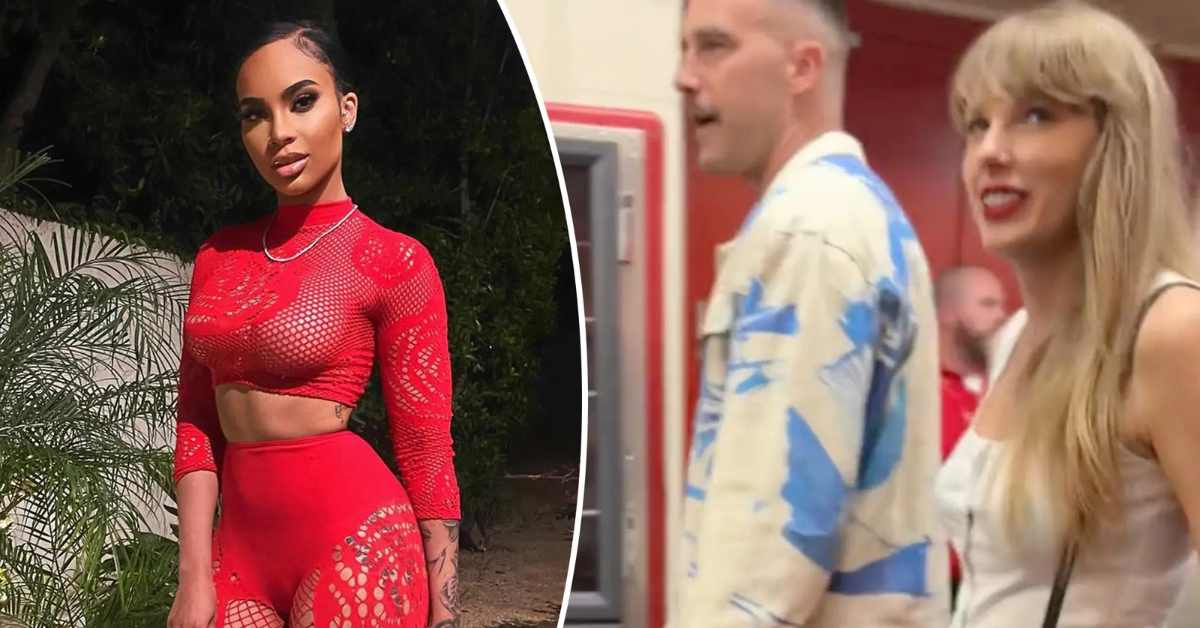 In 2016, Maya and Travis had a brief relationship. On the NFL star's E! reality series Catching Kelce, the life coach made an appearance. Although Maya was the winner of the dating contest, her union with Travis was short-lived. Maya criticized her boyfriend on social media after their relationship ended, saying that he had an affair with Kayla Nicole, who was then dating him.
If you want to learn more about Taylor Swift and Travis Kelce's relationship. Read through the following articles:
Maya's Allegations Are Being Refuted by Travis' Close Friends
Although Maya alleged that Travis had been unfaithful to her while they were dating, the Chiefs star's close friends have refuted Maya's claims. Travis was never "unfaithful" to the reality star, according to insiders who informed TMZ that Maya's claims are untrue. The insider claims that although Travis and Maya's romance ended quickly after it began, the sportsman was contractually required to keep the news of their breakup to himself.
The insider criticized Maya's allegations and called her actions "a poor excuse of someone trying to get her 15 min of fame." The source further stressed that Travis and Maya's relationship lasted just one month.
Follow us on Twitter for more information on your favorite celebrities and daily gossip.