Onion Games, the company that made Super Mario RPG, has revealed their new game called Stray Children. It's a special kind of story game they call a "bittersweet fairytale RPG."
Fans of the company will get to play it before the end of the year, but there's a catch if you're not in Japan, you'll have to wait a bit longer for the release date outside Japan.
Right now, we don't know much about the game because they haven't told us a lot. But if you're curious, we can gather up the few details we have and share them with you. Interested? Let's dive into what we know about Stray Children.
What is Stray Children All About?
Well, it seems like it's a game that wants to capture the feeling of old-school RPGs. It will have a story with interesting characters, different places, and some important lessons.
The story is a bit of a secret right now, but it looks like it will take you on a big adventure in a world where only kids exist. Most of the game seems to be about a young child growing up and facing lots of challenges.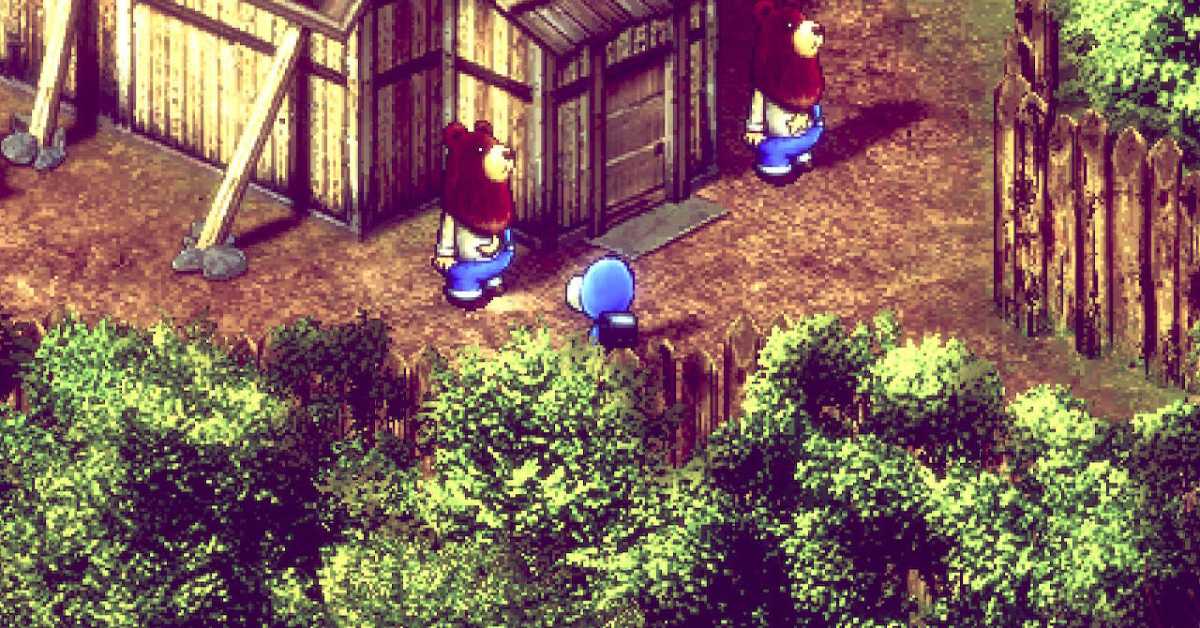 Right now, Stray Children is only going to be in Japan on the Nintendo Switch. But don't worry, they plan to bring it to other places later on. We just don't know exactly when that will happen.
Check out some other exciting content we've published:
Stray Children Storyline
The story of Stray Children starts with a young boy getting pulled into a TV and ending up in a world full of only kids. It's a mysterious place, and that's where your adventure begins.
We don't know exactly where you're headed, but it looks like there will be many interesting characters and challenges to face on the way.
Stray Children's Thrilling Gameplay
We've seen some pictures from the game, but they didn't tell us much about how it will play. What we do know is that it's going to be a classic RPG, which means it might have a lot of talking, exploring, building a world, and storytelling.
Stray Children from Onion Games (moon) announced https://t.co/iQavHD0iYb

Trailer: https://t.co/RnYldbUihe pic.twitter.com/ykap2NloXB

— Wario64 (@Wario64) September 14, 2023
The interesting part is the "strange and dangerous wonderland" they mention. Even though they haven't explained it well, it sounds like there might be some fighting, exploring, and jumping around in the game.
But honestly, we're not sure yet. We hope Onion Games will share more details in the coming months. If not, at least we can look forward to playing the Japanese version.
Stray Children Trailer
We got to see a bit of how the game plays in a video that was shown on Nintendo Direct this week. You can watch it for yourself in the video below.
Stray Children's Release Date and Platform
The game Stray Children will first come out in Japan, and then it will be available in other parts of the world, but they haven't told us when.
In Japan, it should arrive on the Nintendo Switch sometime in the winter, which means between December 2023 and February 2024. But we don't know when it will be released worldwide.
When it comes out, there will be only one version of the game, and you can get it either as a physical copy (a game card) or as a digital download from the Nintendo eShop. Right now, you can't pre-order it, but they might tell us more about that in the next few weeks.
We appreciate your support! If you found this article useful, please bookmark Leedaily.com so you can find it again in the future.