The Sims 5, formerly referred to as Project Rene, is a legitimate video game. After months of speculation, we now have confirmation that The Sims 4 will be followed by a sequel.
Even though The Sims 4 is nearly a decade old, the game remains a tremendous blockbuster for EA. Despite a rocky start in 2014, the game has survived a long time thanks to a continuous trickle of additional packs, regular free updates to the original game, and a committed fan base.
However, on October 18, 2022, EA and Maxis provided the first glimpse of what the series would be like in the future. Here's everything you need to know about The Sims 5.
When Will the Sims 5 Be Released?
The Sims 5 is being developed by Maxis and will be released by Electronic Arts under the title "Project Rene." The game is still in the early phases of development, and there is no set release date. A Twitter user shared a post that is more of a joke than it is true.
You can read the Tweet below:
loving how everyone's expecting a sims 5 release date when in reality we're prob gonna get the next 12 kits announced and another townie revamp

— dogsill (@dogsilll) October 9, 2022
There hasn't been a definitive word on when SIMS 5 will be released. Because 2020 marks the simulator series' 20th anniversary, a release date is expected to be announced. However, there is a slim probability that it will be released in late 2023. However, as soon as new information becomes available, we will update this page.
Sims 5 Video Gameplay
While the Behind the Sims Summit does not go into great detail, it does give a glance into some of the major gameplay changes coming to the future Sims game. The first big distinction is that furniture, whether large pieces such as rugs and sofas or small objects such as pillows, blankets, and ornaments, can be placed in whatever way you like.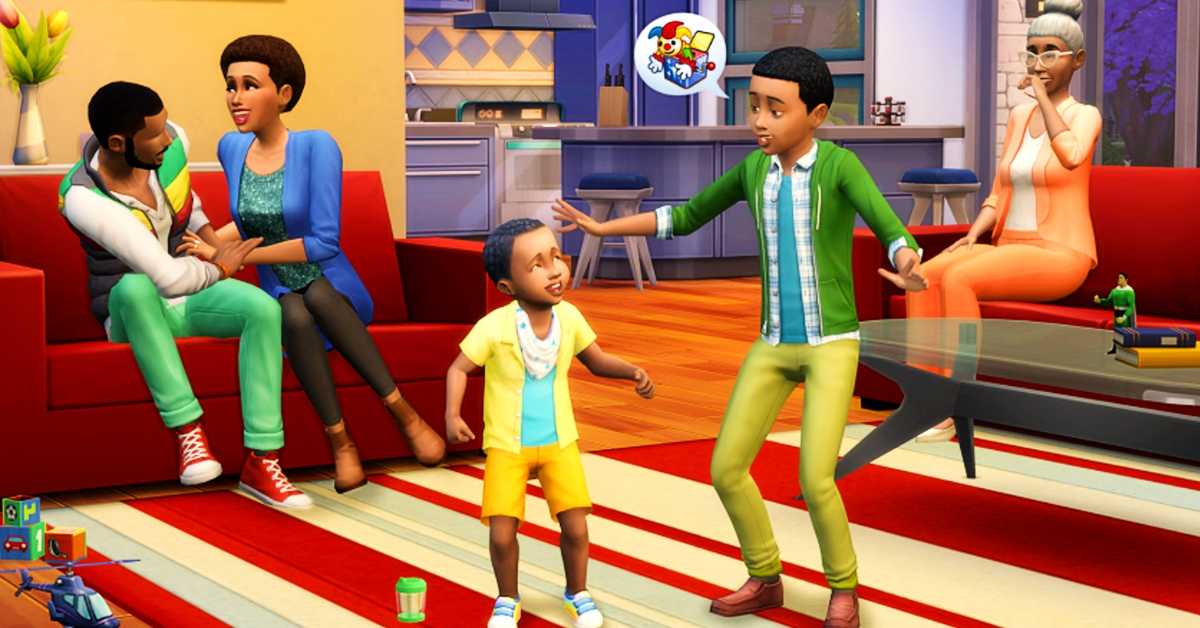 To create your ideal gently furnished snug, place them on a slant, on their side, tilted, or overlapping. Other than color and design, each piece of furniture can be customized. A bed with a variety of headboard, footboard, and duvet options is displayed.
The Project Rene sharing mechanics was also an important part of the fast demo. You can save the entire collection if you spend hours painstakingly arranging throws, pillows, lamps, and plants to make the perfect little lounge scene before uploading it online.
Mobile And Multiplayer Sims 5
In the first episode of the Behind The Sims community series, game director Grant Rodiek announced that Project Rene playtests are now beginning and that the life game would be published on both PC and mobile. While these versions appear to be compatible, they are not identical.
The PC version will be designed for deep dives, allowing you to use Project Rene's full range of customization options, but the mobile version will be lighter, allowing gamers to continue that process on the go.
Rodiek also said that Project Rene will integrate multiplayer game components in The Sims for the first time. While Project Rene is not a new MMO, you will be able to invite others to play with you; whether this is possible on PC and mobile is unknown.
You might also like to read about these other upcoming games:
The Sims 5 Open World Return
We're still irritated by the decision to jettison The Sims 3's villages' seamless open-world approach for The Sims 4. It's inconvenient to have to go through a loading screen every time you leave your lot, so while the neighborhoods have more variety in terms of buildings and activities, they also feel fragmented and artificial. Please allow us to visit our neighbors for some woohoo, take a walk in the park, and go out for drinks all in the same session.
Finally, The Sims 5, codenamed Project Rene, is officially in development, though no release date has been announced. While improvements to gameplay, smartphone compatibility, and multiplayer features are on the horizon, many Sims 3 fans are still waiting for a return to the popular open-world concept. Keep an eye out for updates on this highly anticipated sequel.
We value your readership! Remember to return to LeeDaily.com in the future for interesting new stuff.