Nintendo first gave us a sneak peek at an untitled Peach game in June. We discovered that the princess of the Mushroom Kingdom would play the lead role in a theatrical adventure.
Additionally, for a brief period of time during gameplay, Peach's outfit changed from pink to light blue after she stepped atop a pedestal.
Princess Peach: Showtime is the official name Nintendo awarded the game after months of speculation. Additionally, we have gameplay information and a confirmed release date.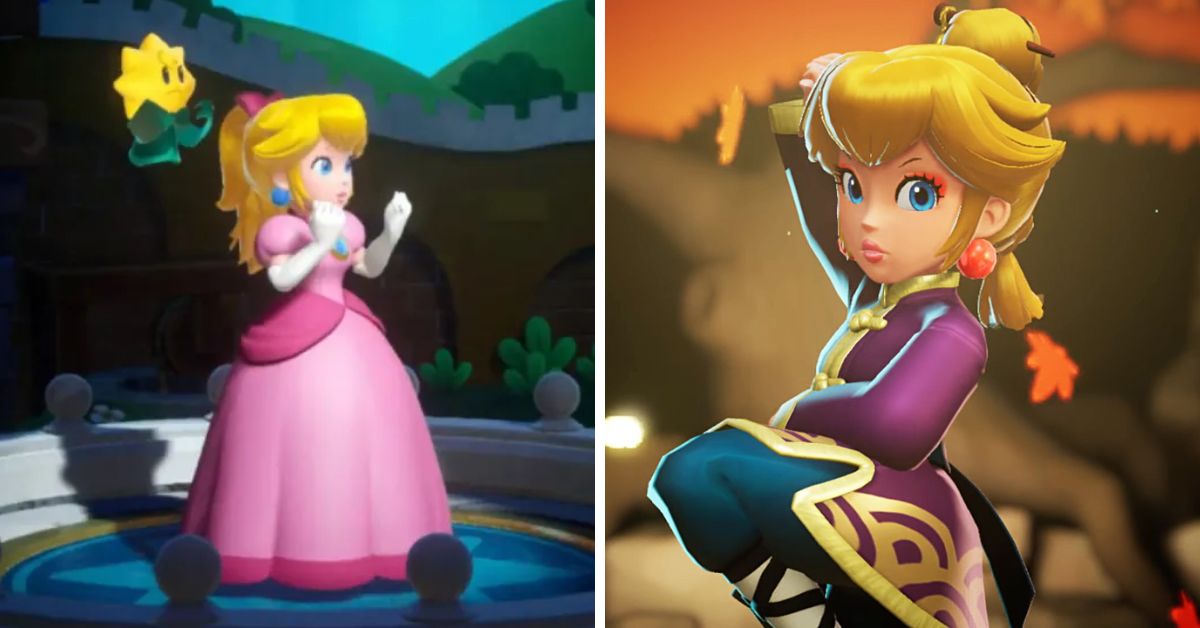 Princess Peach Showtime Release Date
The game 'Princess Peach: Showtime' will be available for the Nintendo Switch on March 22, 2024, and you can buy it for $60. You can even pre-order it now.
Now, let's talk about what's exciting in the game. In the story, Princess Peach goes to the Sparkle Theatre to watch a show, but things get crazy when some bad characters called the Wicked Grape and the Sour Bunch steal the spotlight. To stop them, Princess Peach teams up with Stella, who looks after the theatre.
Stella's special ribbon is really important in the game. Players can use it to make Peach fight or change into different versions of herself.
Nintendo has shown us a few of these transformations, like Swordfighter Peach, Kung Fu Peach, and Patisserie Peach. Each form lets you play the game in a different way or try out fun mini-games.
There are even more transformations, but we might have to wait until the game is officially released to see all of them.
Peach and guardian Stella take the spotlight to save the Sparkle Theater—and the day—when Princess Peach: Showtime! releases for #NintendoSwitch on March 22, 2024. #NintendoDirect pic.twitter.com/0yixBeKqEQ

— Nintendo of America (@NintendoAmerica) September 14, 2023
For more exciting content, don't miss our recent posts:
Is Princess Peach: Showtime the Debut Peach Adventure?
No, Princess Peach: Showtime is not the first game where Princess Peach is the main character. It's been a while since the last Peach game.
The very first one was a simple LCD game called 'Princess Toadstool's Castle Run' back in 1990. You could only play it on a special watch called the Super Mario Bros.
Watch, which McDonald's promoted in Japan and the United States. In this game, you had to help Peach avoid Koopas as she ran towards her castle.
Then, in 2005, 'Super Princess Peach' came out for the Nintendo DS. In this 2D platformer game, Peach is not the one who needs saving. She teams up with a talking umbrella named Perry to rescue Mario and Luigi after Bowser captures them.
Follow us on Twitter for more updates and exciting news about "Princess Peach: Showtime" and other Nintendo releases!