The Tower of God anime was once on our televisions, but blink and you'll miss it. The full-fledged anime series debuted in 2020, based on the 2010 webtoon of the same name. The plot centers around a mysterious tower that summons "Regulars" with the promise of granting their biggest wants.
Among them is a young man named Bam, who has slid through the selection gaps while pursuing his friend Rachel, who is anxious to reach the top of the tower to see the stars. Instead of missions and adventures, characters must participate in a series of games and ordeals designed to prevent as many people as possible from reaching the top.
Because season 1 ended on a cliffhanger, many fans have been wondering if a second season will ever be released. If you're curious about Tower of God season 2, here's all we know thus far.
Is Tower of God Season 2 Confirmed?
The good news is that the second season of Tower of God has been officially confirmed! Crunchyroll announced the news in August 2022, along with the release of two key images, including the series poster.
The answers you seek are waiting at the top. 🔥 Tower of God 2nd Season is coming to Crunchyroll!

🐢 MORE: https://t.co/7dTTPvpXJX pic.twitter.com/n9zScH5Kbv

— Crunchyroll (@Crunchyroll) August 6, 2022
Tower Of God Season 2 Release Date
Tower of God's second season anime episodes, one of the most popular Manhwa, will be released soon. People all throughout the world were looking forward to this series.
For your knowledge, the first episode of the first season of this series was released for the first time on April 1, 2020, and every episode after that followed, with a total of 13 episodes broadcast in the first season, which was favorably appreciated by fans all around the world.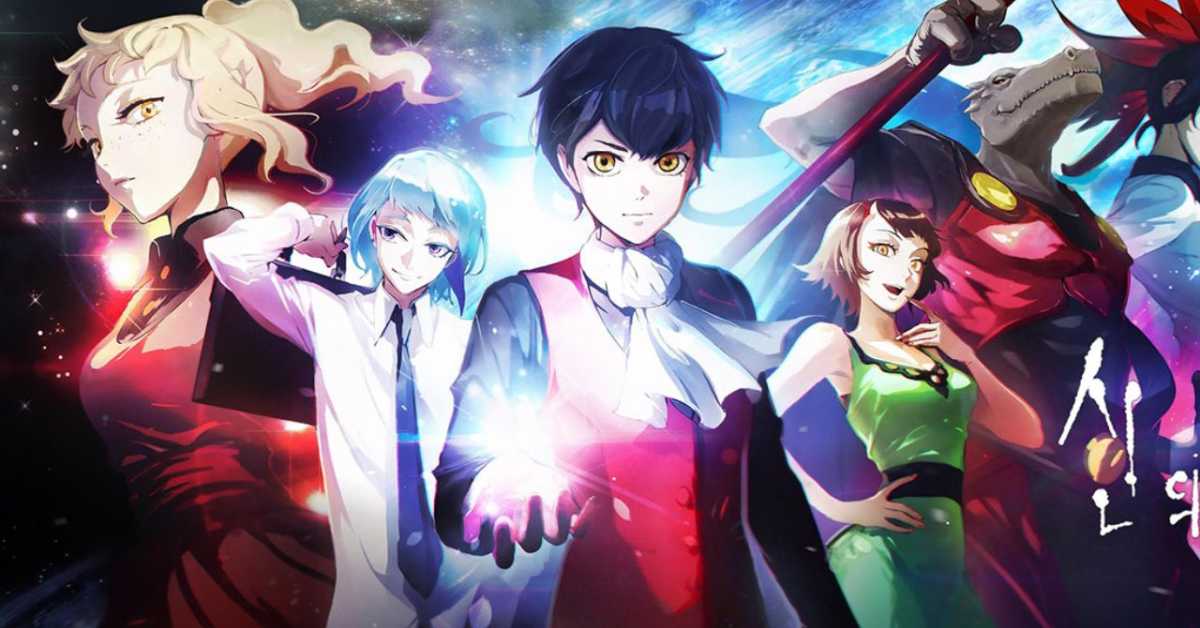 There was a lot of enthusiasm, and the second season has been eagerly awaited ever since. The Tower of God Season 2 has been confirmed. nonetheless, the exact release date has yet to be confirmed. Nonetheless, stay riveted to this page as we will update this article as soon as any information becomes available.
The Tower of God Season 2 Storyline
In the previous scene, Rachel pushes Bam, causing him to fall on the floor of tests. He appears out of nowhere five years later. However, Bam's early years are extremely different from his latter ones.
Bam's new name is Jue Viole Grace, which is pretty awesome, right? And he might be able to kill the Tower King on behalf of the FUG, which is exclusively interested in killing the Tower King.
As he rises, he runs into old pals and meets new ones. He will encounter numerous major abnormalities and problems. To find out what happens next, watch Tower of God Season 2 or read the manhwa.
You might also be interested in these other upcoming anime:
Who Will Appear in the Tower of God Season 2?
Despite the fact that no formal announcements have been made, here are the people who are most likely to return for Season 2 of Tower of God:
Rachel – Saori Hayami (Japanese) / Valerie Rose Lohman (English)
Bam Taichi Ichikawa (Japanese) / Johnny Yong Bosch (English)
Anaak Jahad – Akira Sekine (Japanese) / Cherami Leigh (English)
Quant Blitz – Hiroyuki Yoshino (Japanese) / Xander Mobus (English)
Serena Rinnen – Hitomi Nabatame (Japanese) / Cristina Vee (English)
Headon – Houchu Ohtsuka (Japanese) / Christopher Swindle (English)
Tower of God season 2 will most likely be dubbed in English soon after the Japanese version is released.
In conclusion, The amazing 2010 webtoon was brought to life in an instant by the 2020 Tower of God anime. With its interesting concept of a mystical tower and ambitious Regulars, people awaited a second season with bated breath.
Tower of God Season 2 has been confirmed by Crunchyroll, which is great news. The release date is unknown, but the story promises additional mystery, challenges, and character development, leaving fans eagerly awaiting the return of Bam, Rachel, and their other adventurers. Stay tuned for updates as we re-climb the tower.
We hope you found our information to be educational and useful! For great entertainment news, continue to count on LeeDaily.com.