Fans of the well-liked anime series "Dr. Stone," which combines science, adventure, and post-apocalyptic survival, are anticipating the third season, especially the second half of Season 3. In the anime, the genius Senku Ishigami and his allies work to restore civilization after a mysterious petrification catastrophe reduced people to stone statues.
A devoted following of viewers who are all anxiously awaiting the release of the next installment in this intriguing epic have been drawn to the show by its compelling plot and distinctive fusion of science and storytelling.
Dr Stone Season 3 Part 2 Release Date
Fans of Dr. Stone can mark October 12, 2023, on their calendars now that the official release date for the second part of the third season of the show's Dr. Stone has been confirmed. The audience won't have much longer to wait before returning to Senku and the rest of his friends in their realm, and they should start getting excited about it now!
【Main Visual】
Dr.STONE NEW WORLD (Season 3) Part 2
Scheduled for October 12!

✨More: https://t.co/PhMbmpmFxO pic.twitter.com/EwiYDQmzyP

— AnimeTV チェーン (@animetv_jp) September 24, 2023
Dr. Stone Season 3 Part 2 Voice Actors
We anticipate that all of our favorite voice actors will return when Dr. Stone makes a comeback, but in case you need a reminder of who voices whom, we've got you covered:
• Senku – Yūsuke Kobayashi / Aaron Dismuke
• Taiju – Makoto Furukawa / Ricco Fajardo
• Yuzuriha – Kana Ichinose / Brittany Lauda
• Tsukasa – Yuichi Nakamura / Ian Sinclair
• Gen Asagiri – Kengo Kawanishi / Brandon McInnis
• Chrome – Gen Satō / Matt Shipman
• Kohaku – Manami Numakura / Felecia Angelle
Here you can also check our recent articles:
Who is directing Dr. Stone Season 3 Part 2?
The same director who handled Part 1 of "Dr. Stone" Season 3 is in charge of Part 2: Shhei Matsushita. He has directed the hour-long special "Dr. Stone: Ryusui," meant to serve as a transition between Season 2 and Season 3, therefore he is not new to the franchise.
In a behind-the-scenes documentary describing the production of "Dr. Stone: New World," Matsushita spoke with Crunchyroll and discussed what drew him to the plot. The concept of creating civilization and learning all the crafts, he said, "drew me the most." There is a sense of togetherness, and the personalities are wonderful too. I enjoyed that as well.
In addition to "Dr. Stone," Matsushita has also directed episodes of "My Teen Romantic Comedy SNAFU," "Outbreak Company," "Minami-ke: Tadaima," and "Please Tell Me! "Grimoire of Zero" and "Galko-chan."
He is supported by a talented group with a wide spectrum of anime experience. The series composition is the responsibility of Yuichiro Kido ("Fruits Basket"), who also authored the screenplay. Yuko Iwasa ("Metropolis") is in charge of character design, Shunichiro Yoshihara ("Attack on Titan") is in charge of art direction, and Kumiko Sakamoto ("My Hero Academia") is in charge of editing.
Dr. Stone Season 3 Part 1 Recap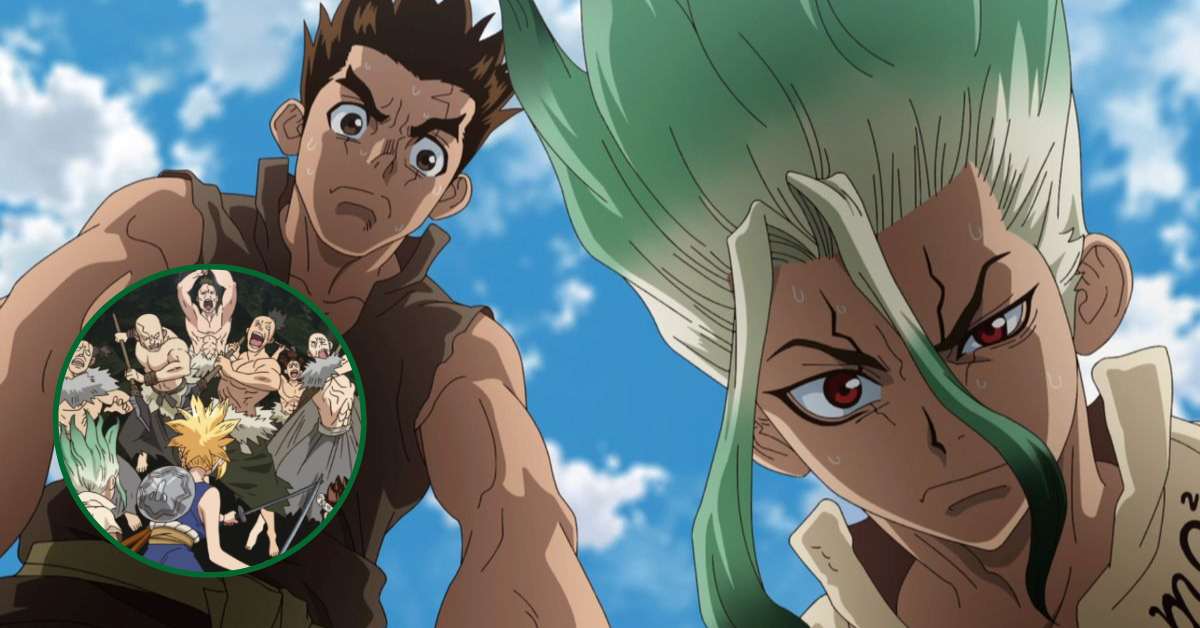 For those who require a short review, Dr. Stone Season 3 Part 1 focused on Senku and his friends as they planned to construct an oil-powered ship to travel to South America after returning from a balloon journey.
They set off on a mission to find the Sagara Oil Field, collecting vital supplies like wheat, wild animals, and cedar trees along the route. To increase food production, crop farming was implemented, and new teammates including Francois and Minami joined the crew.
There were many difficulties and impediments, but the crew's tenacity and technological expertise enabled them to overcome each one. They even faced a mystery foe known as Why-Man and learned that other humans existed thanks to a radio transmission.
The Perseus ship's construction and the crew's search for a wrecked rocket to rescue their scared comrades marked the season's conclusion. As the release date draws near, be sure to note October 12, 2023, on your calendar and pay attention for further information on the upcoming episodes. Fans are eager to explore what lies ahead in the New World as Dr. Stone Season 3 Part 2 promises to be an exciting continuation of this intriguing anime series.
Watch the Dr. Stone Season 3 Part 2 Trailer below for a preview: