One of Disney's beloved modern masterpieces is "Zootopia," the charming and socially conscious animated feature that enthralled audiences with its anthropomorphic animal metropolis. Since its 2016 release, fans have been anxiously awaiting word of a sequel. We discuss the highly anticipated release date and delve into the fascinating world of "Zootopia 2" in this article.
What exciting new journeys are Judy Hopps and Nick Wilde going to go on? Come along as we explore the most recent advancements and prospects of this fascinating animated series that is certain to enthrall viewers of all ages.
Zootopia 2 Release Date
The release window for Zootopia 2 may open in November 2024 or November 2026. As of right now, Zootopia 2's release date is unknown. In February 2023, the movie was revealed alongside Toy Story 5 and Frozen 3.
JOLLY J shared a post on Twitter:
TOY STORY 5, FROZEN 3, AND ZOOTOPIA 2 are apparently confirmed now.

Uh, animation twitter, thoughts??? pic.twitter.com/RGGL7PneK8

— JOLLY J✨ (@DynamoSuperX) February 8, 2023

However, there haven't been any updates regarding its release date since then. Nonetheless, it is anticipated to appear within one of the three next, unannounced release periods for Disney animated films:
November 27, 2024
March 7, 2025.
November 26, 2025
Zootopia 2 Cast Speculation
For Zootopia 2, we anticipate that all of the major cast members from the previous film will return, including Ginnifer Goodwin, Jason Bateman, and Idris Elba. Maurice LaMarche as Mr. Big and Shakira as music sensation Gazelle might also make a comeback. However, we're still waiting for details, including the identity of the newest Disney villain.
This is the anticipated cast list for Zootopia 2:
Ginnifer Goodwin as Judy Hopps
Jason Bateman as Nick Wilde
Jenny Slate as Dawn Bellwether
Idris Elba as Chief Bogo
Nate Torrence as Benjamin Clawhauser
Bonnie Hunt as Bonnie Hopps
Don Lake as Stu Hopps
You can also check out the below articles for the latest information on other animated movies:
What Will Zootopia 2 Be About?
Zootopia 2's premise is unknown, however, Judy Hopps and Nick Wilde, the film's primary characters, are likely to return. Without those two faces, the sequel is incomplete.
Zootopia 2 will likely continue from the first film, where Judy becomes a respected police officer and Nick becomes the ZPD's first fox officer and Judy's partner. As they face new challenges and encounter new people, their smart guy, comedic, yet compassionate dynamic will flourish as in the first movie.
Zootopia, the first film, introduces Zootopia, a city where elephants and shrews live. After becoming the first rabbit police officer, Judy Hopps swiftly learns the challenges of law enforcement. Judy jumps at the chance to solve a difficult case to prove herself. Unfortunately, she must work with Nick Wilde, a cunning fox who complicates her job.
This lighthearted family animation is surprisingly deep. Zootopia addresses tolerance, unlike the typical animated buddy cop film. The film, about a city mystery, adds one of the best conspiracy thrillers to crime flicks while being amusing.
Do Judy & Nick Have Kids in Zootopia 2?
Many will be curious as to whether Judy (Ginnifer Goodwin) and Nick (Jason Bateman) have developed a love relationship since their first movie, possibly even resulting in childbirth.
In an earlier interview with EW, co-director Rich Moore disclosed that they will "have to take on [the question]" of the relationship between the two main characters if/when they decide to make more.
However, the director would not comment on whether or not the two had a romantic relationship:
"We will have to take on [the question], what is Nick and Judy's relationship like? And somebody's going to be disappointed. It will either be romantic, or it will stay a friendship, and those who ship [them] are going to go crazy, and those who just want them to be friends will say, 'Why did you make it a romance?' So we need to gird ourselves for that."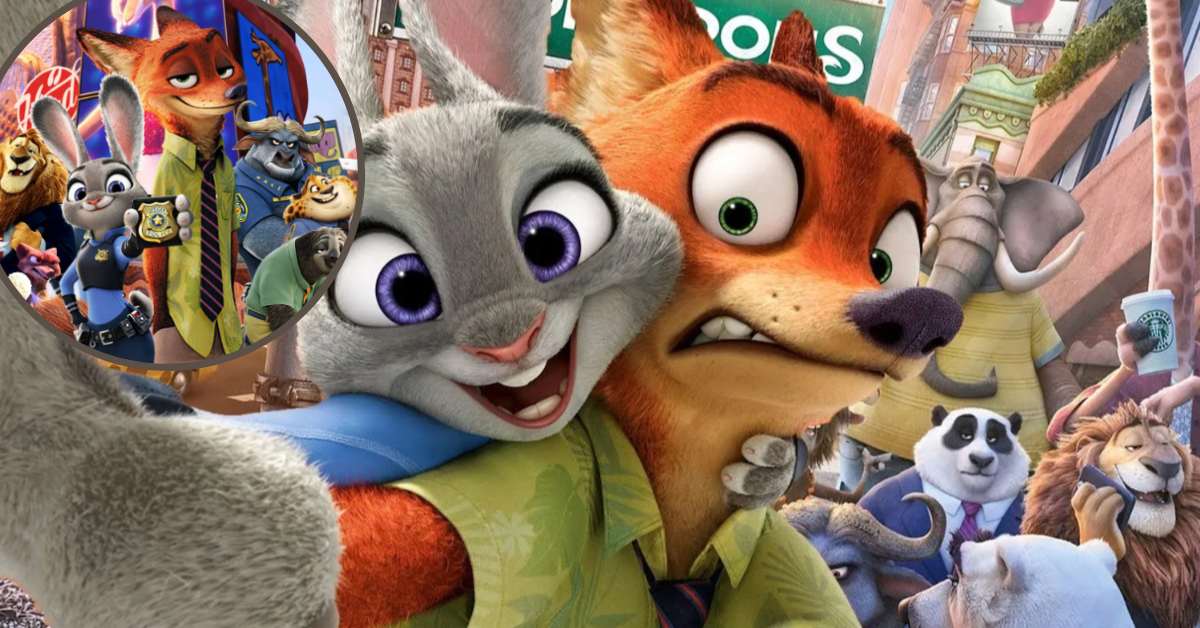 Is There Already a Trailer for Zootopia 2?
It's possible that Zootopia 2 is still in its early stages of development because the announcement was made so recently. As of right now, there are no indications of a trailer, but check back soon for developments!
Follow us on Leedaily's Twitter handle to receive the most recent updates and news as it happens.