Snoop Dogg shocked his 2.5 million Instagram fans on November 16, 2023, by announcing he was quitting smoking. The announcement left fans puzzled and concerned as the iconic rapper and marijuana enthusiast asked for privacy, sparking a wave of speculation about his sudden lifestyle change.
Snoop's Instagram post featured a photo of himself with a cryptic message: "After much consideration & conversation with my family, I've decided to give up smoke. Please respect my privacy at this time." The internet went abuzz with theories and questions about what could have led to this unexpected decision.
Days later, Snoop Dogg appeared to be going through a reflective phase, sharing photos that hinted at a deeper journey. One snapshot showed him looking contemplative with a smoke emoji as the caption, while another, featuring closed eyes, was accompanied by the words "Natural high" alongside clock and musical notes emojis. The artist's social media activity fueled speculation about whether he was truly bidding farewell to his iconic love for weed.
However, the plot thickened when Snoop posted a video on Instagram, revealing the real meaning behind his declaration. In the video, he announced, "I have an announcement: I'm giving up smoke." The shock factor escalated as he acknowledged the confusion among fans, saying, "I know what you're thinking: 'Snoop, smoke is kinda your whole thing.' But I'm done with it. Done with the coughing and my clothes smelling all sticky-icky. I'm going smokeless."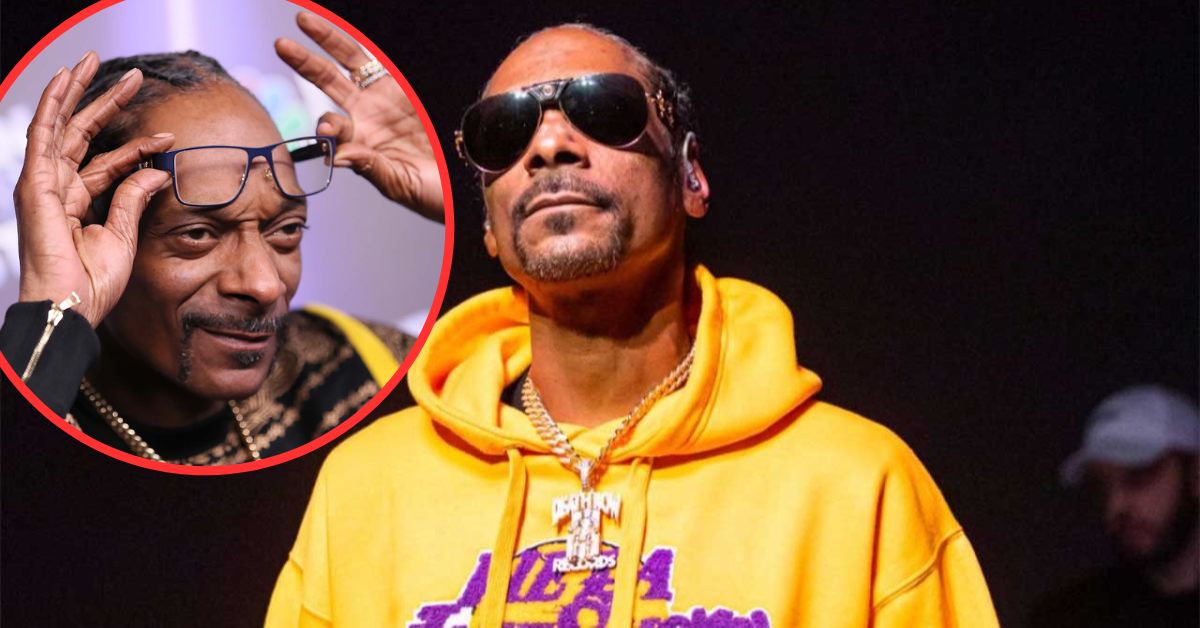 If you liked this one about Snoop Dog, you might also like these:
As the video unfolded, Snoop unveiled his secret weapon for going "smokeless" – the Solo Stove smokeless fire pit. The innovative product, designed to eliminate smoke, became the centerpiece of Snoop's revelation. Solo Stove wasted no time in capitalizing on the collaboration, announcing Snoop Dogg as their official "smokesman" in a press release. The company's mission to eradicate smoke from backyards found a formidable ally in the legendary rapper.
"They changed the game, and now I'm excited to spread the love and stay warm with my friends and family," Snoop expressed in the Solo Stove press release, emphasizing his commitment to a smoke-free experience.
Interestingly, this revelation came amid Snoop Dogg's recent announcement of a partnership with Martha Stewart and BIC on "Best Buds" bags. Described as "both functional and stylish" by the company, these bags hinted at the duo's continued dedication to cannabis culture.
In a twist of irony or perhaps a strategic move, Snoop concluded his "smokeless" reveal video with a single word – "Clever." Indeed, the rapper managed to keep the internet on its toes with a clever marketing ploy, turning his supposed departure from smoking into a savvy collaboration with Solo Stove.
For those who questioned Snoop's commitment to his beloved ganja, it's worth noting that earlier in March, he had already hinted at cutting down on smoking, citing the influence of becoming a grandfather. The recent smokeless revelation adds a new layer to Snoop Dogg's evolving relationship with cannabis, showcasing his ability to surprise and innovate, both in his artistry and lifestyle choices.
In the end, did Snoop Dogg really quit smoking weed? The answer seems to be a resounding no. Instead, he embraced a "smokeless" lifestyle, not by giving up his beloved herb but by aligning himself with innovative products like the Solo Stove – a move that proves Snoop's ability to keep fans guessing and staying relevant in the ever-changing landscape of the entertainment world.