Are you a fan of Lucifer? Indeed you're. Here is everything we know so far till Lucifer Season 6.
An American fantasy show produced by Tom Kapinos which premiered on Fox in early 2016 is set to launch Lucifer's final season which is said to be eight episodes long. It's a live adaptation of DC Comics' eponymous character fallen angel.
We've put everything else we know about Lucifer season six on this page, from the release date to teased story arcs and episode names to new cast additions, so keep reading for more information.
Lucifer Season 6 Release Date
Season six of Lucifer premiered on Netflix on Friday, September 10th, a date that the streaming service announced roughly a month earlier on social media in a tweet containing posters of the main actors.
In March 2021, the final season's filming came to an emotional close, with co-stars Tom Ellis and DB Woodside expressing meaningful comments via social media after completing their final scenes.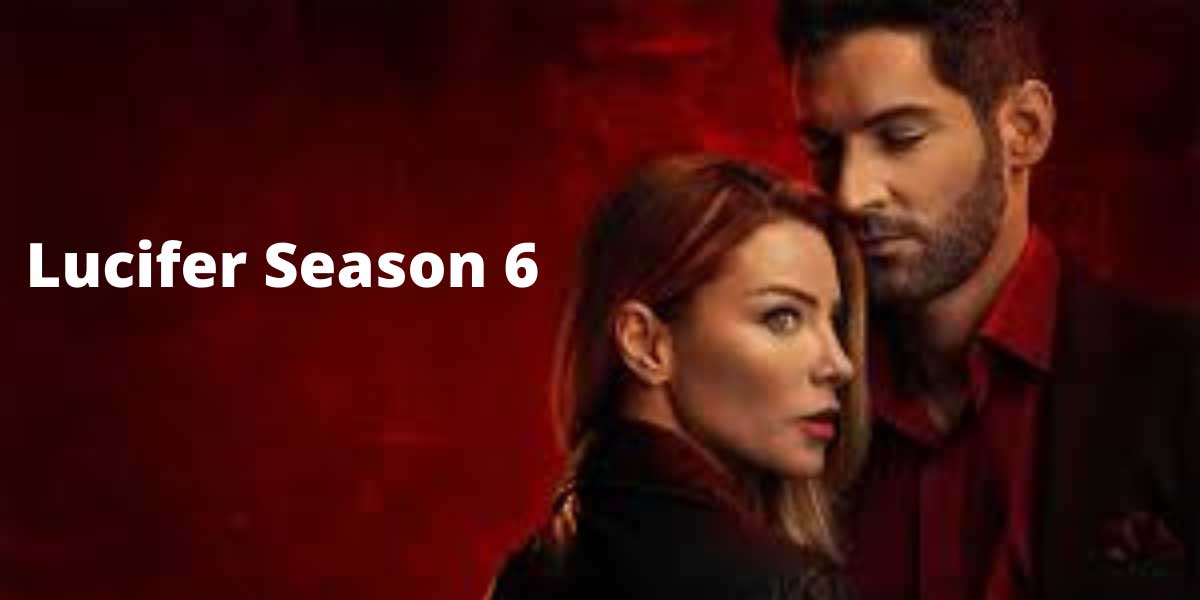 When Did Netflix Release Lucifer Season 6?
Lucifer season six became available to view on Netflix UK from 8:00 a.m. (BST) on Friday, September 10th, allowing die-hard fans to watch an episode over breakfast before heading to work or school.
Lucifer season six was available in the United States from 12 a.m. (PT) or 2 a.m. (CT), and it is also available in India from midnight, suggesting that some overseas fans may prefer to watch it late at night instead.
We recently wrote about forthcoming movies and series. The following posts contain release dates:
Lucifer Season 6 Cast: Who is Coming Back?
Here's the full Lucifer cast list given to you below:
Tom Ellis plays Lucifer Morningstar/Michael Demiurgos
Lauren German plays Chloe Decker
DB Woodside plays Amenadiel
Lesley Ann-Brandt plays Mazikeen
Kevin Alejandro plays Dan Espinoza
Rachael Harris plays Linda Martin
Aimee Garcia plays Ella Lopez
Scarlett Estevez plays Beatrice 'Trixie' Espinoza
Inbar Lavi plays Eve
Dennis Haysbert plays God
Tricia Helfer plays Charlotte Richards/Goddess
Scott Porter plays Carol Corbett
Lucifer Season 6 Trailer
In August 2021, Netflix released the full-length Lucifer season six trailer, which teases a surprise animation episode, a new enemy named Rory, and even some fisticuffs between Lucifer and Chloe. Watch the video below.
Lucifer Season 6 Episodes
We discovered out about the Lucifer season six episode names thanks to the Lucifer Writers' Room on Twitter a long time before they were released on Netflix.
As longtime viewers are aware, each episode title is generated from a line spoken in the episode, allowing fans to enjoy some early speculation about events taking place in the tale.
Here are the Lucifer season six episode titles:
Episode one: "Nothing Ever Changes Around Here"
Episode two: "Buckets of Baggage"
Episode three: "Yabba Dabba Do Me"
Episode four: "Pin The Tail on the Baddie"
Episode five: "The Murder of Lucifer Morningstar"
Episode six: "A Lot Dirtier Than That"
Episode seven: "My Best Fiend"
Episode eight: "Save The Devil, Save The World"
Episode nine: "Goodbye, Lucifer"
Episode 10: "Partners 'Til The End"
After previously announcing that the program would conclude after season five, producers Joe Henderson and Ildy Modrovich revealed to EW that season six is their "last story."
We recently wrote about forthcoming movies and series. The following posts contain release dates:
'It's the tale we were always going to tell, but so much larger and, to me, so much more interestingly, that it crushes my heart to think we weren't going to do it this way,' Henderson added.
Modrovich indicated that the final episodes will convey "one giant story," departing from the show's prior seasons' procedural criminal approach.