As the Indian Premier League (IPL) 14 is coming closer, the number of covid infected people increases day by day. Fans showed concern over the fate of IPL 14. However, fans took a sigh of relief after hearing the Board of Control for Cricket in India (BCCI) President, Saurav Ganguly. He had announced earlier the increase in covid-infected people would not impact the IPL schedule in any way. All the staff, crew, and team players would be in the bio-bubble until the tournament concluded. But the above statement seems vague today.
Covid has started affecting the members in Bio-Bubble. Recently, 14 members of a broadcast team have tested positive for COVID-19 despite being in the Bio-bubble. According to the sources, the broadcasting team was at Four Seasons Hotel in Mumbai. Producers, directors, video editors, EVS operators, and camerapersons are among the infected crew.
When Sanjog Gupta, Star Sports Head, was asked to comment on the situation, he refused. He asked to gather the details from the BCCI.
First Match Update: MI vs RCB
Earlier, few ground staff workers of Wankhede also found Covid positive. Not only the ground staff but few team players also found Covid positive.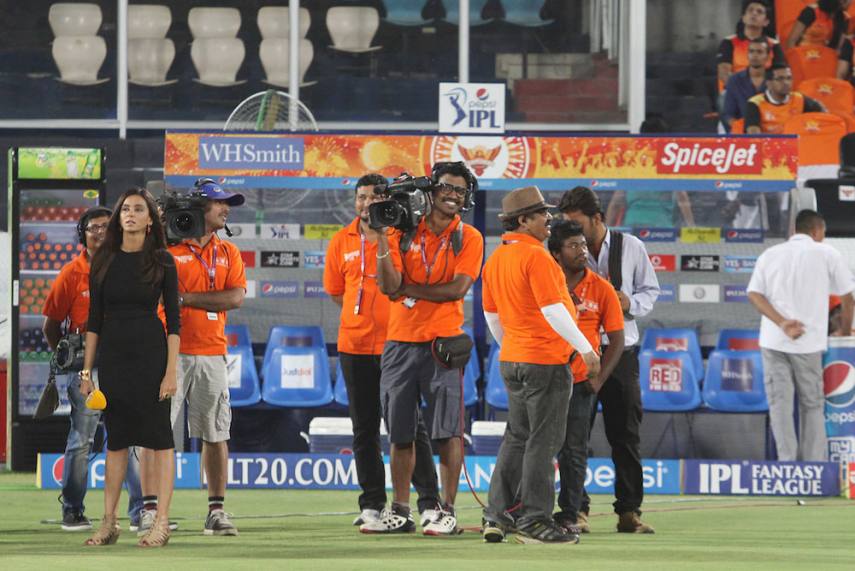 Here is the entire list of players who got infected so far. Some members of support staff also tested positive.
Devdutt Padikkal – The Royal Challengers Bangalore (RCB) opener was infected with Covid-19 on March 22. He was in quarantine since then at his home in Bengaluru. He tested negative two days ago. Given the quarantine rules, he will not play the first few matches.
Nitish Rana – Kolkata Knight Riders batsman Nitish Rana found Covid positive on March 22. After a week in isolation, he was tested negative. After completing his extended 12-day quarantine period, he joined his team.
Kiran More – A former Mumbai Indians wicketkeeper tested positive for Covid-19 just a day ago. He is in isolation right now.
Daniel Sams – RCB's player Sams was also found covid-19 positive a few hours ago. He is at the medical facility for treatment as of now.
Axar Patel – The Delhi Capitals player Axar Patel was tested positive for Covid-19 in Mumbai four days ago.
Stars apprehension over IPL 2021
Star shows it's concerned for their broadcast crew. 14 members, including ground staff and the event management team, infected so far. If they get infected, the crew members are also at risk as they closely work with the management staff and ground staff.
Maharashtra constitutes 50 percent of the total covid infected population. Matches are lined up to happen in Mumbai at the Wankhede Stadium from April 10 to April 25.
Star is extremely concerned due to this situation. Stars are rethinking about capturing the match in Mumbai.
In the meantime, other cities like Hyderabad willing to host a few games. Hyderabad Cricket Association president Mohammad Azharuddin twitted
"In these difficult times, there are all the more reasons for us to stand by each other. Hyderabad Cricket Association would like to offer its facilities to @BCCI to ensure that IPL2021 is conducted in safe and secure venues," his tweet read.
Nonetheless, the BCCI president, Sourav Ganguly, is adamant about sticking to the earlier IPL schedule. He stated that IPL 13 did not stop when similar incidents were happening in Dubai(UAE)
The 2021 IPL will also not stop. The tournament will take place as per the original schedule.