It's time to gear up for another round of Ladybug and Cat Noir adventures. Stay tuned to this post for more information on the fourth installment of Miraculous: Tales of Ladybug & Cat Noir.
Fans of these animated TV shows have been waiting for the new season since season 3 ended in 2019. People, your wait is ended! Miraculous Ladybug Season 4 has already been released in France and the United States. It's time to learn more about the season.
So, let's find out what the season offers this time.
Miraculous Ladybug Season 4 Release Date:
Miraculous Ladybug Season 4 has already been released worldwide, and the new season premiered in France on April 11, 2021. The series premiered in the United States on June 21, 2021.
So far, five episodes have aired. This season, the production companies have announced the release of 24 episodes.
We recently wrote about forthcoming movies and series. The following posts contain release dates:
The First Release of Miraculous Ladybug:
Miraculous Ladybug is a complete package of the Magical Girl Marinette Dupain-Chen's Adventure, Action, Romance, and Superhero feats. The series is the result of a collaboration between French and Japanese studios.
The show premiered in South Korea on September 1, 2015, before moving to France and the United States. The story of the supergirl was written by Thomas Astruc and developed by Zagtoon, Method Animation, and Toel Animation.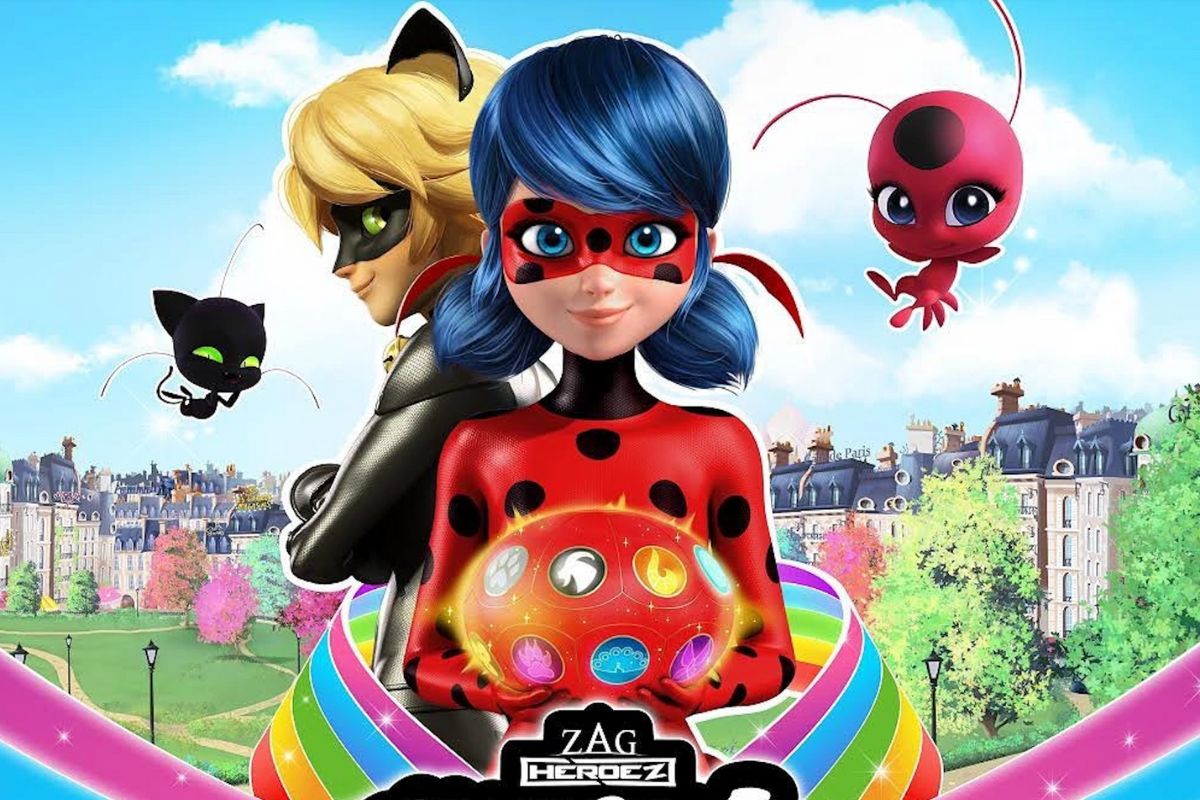 What Happened in Miraculous Ladybug's Previous Seasons?
Season 1 of Miraculous Ladybug introduced us to the narrative of Marinette and Adrien on an advanced day in Paris. Despite their youth, they were chosen as superheroes, transforming into Ladybug and Cat Noir, respectively, to safeguard the city from evil. They went on excursions to combat 'akumas' but never discovered each other's true identities.
Marinette attempted to get to know Adrien better in Miraculous Ladybug Season 2 since she had a secret crush on him. But saving the city from the 'akumas' and Hawk Moth was more necessary. They needed to act quickly and devise new strategies to prevent Hawk Moth from transforming individuals into supervillains.
Marinette attempted to profess her love for Adrien in Miraculous Ladybug Season 3 but encountered new challenges. Throughout the season, they were kept busy by Lila, Kagami, and the other enemies. Hawk Moth akumatized many villains who possessed terrible feelings like any other human.
At the end of the season, Hawk used his Miraculous Power to conquer Paris, almost forcing the heroes to confess their identities.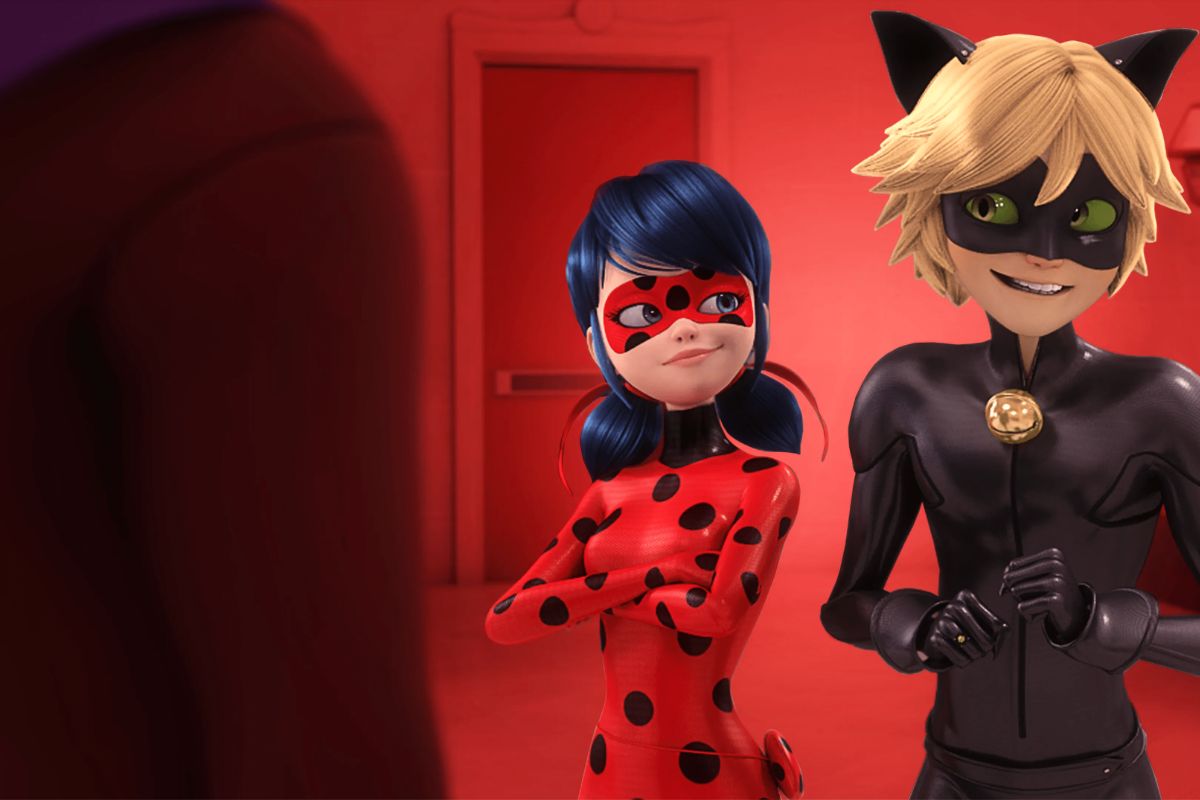 TRIVIA:
During this season, Chloe Bourgeois will not be queen. Zoe will succeed her. This is after Hawk Moth corrupted her to support his side. This was stated in the "Make a Wish video" by Miraculous Ladybug's YouTube Channel.
This is often further confirmed in "Miracle Queen" after Ladybug permanently takes the Bee Miraculous from Chloe. This is after she sides with Hawk Moth due to his constant manipulation.
This may be the primary season to be co-produced by Globosat. It will also participate in the artistic development of the project in a big way.
Although Globosat's official co-production begins with the fourth season, the third season's credits include him.
Like Season 3, Miraculous Ladybug Season 4 will feature characters such as Chloe, Luka Couffaine, Zeno Robinson, and Kagami Tsurugi, many of whom will be traumatized again but with different identities from that of previous occasions.
This season, Alya, Mylène, Juleka, Alix, and Rose will be re-akumatized into their previous forms.
Wang Fu is akumatized for the very first time.
New Miraculous holders will be featured this season: Mylène Haprèle as Multimouse, Zoé as Vesperia, Pigella, Tigresse Pourpre, Traquemoiselle, Coq Courage, Caprikid, and Minotaurox.
This season will feature a tremendous shake of nerves in every single episode that is the equivalent and relevant impact of Cat Blanc.
A replacement location, Swan Island, is additionally confirmed to be visited.
Although it had initially announced that SAMG Animation is no longer part of the series's assembly, they'll animate some of Season 4 with DQ Entertainment studio, Assemblage, and one more. Thus, four studios are animating for this season.
To remain consistent with SAMG, Kim Soo-hoon's CEO, they will animate only 5-6 episodes of S4 and cannot participate in the production then.
SAMG was also seen on specials "Miraculous New York" & "Miraculous Shanghai."
Consistent with Wilfried Pain, there'll be a replacement character from the longer term, and Félix Graham de Vanity will return.
The second official promotional poster was released this season, and Konrad Olchawa, a Polish freelance artist, made it.
Season four was going to premiere in 2020. However, due to the COVID-19 pandemic, it was delayed gradually.
This season will be the primary to air on Disney+ as Netflix's contract with the show ends after the third season.
Season 4 has replacement opening credits compared to the previous seasons.
We recently wrote about forthcoming movies and series. The following posts contain release dates:
Conclusion
All episodes of Season 4 has broadcast on Disney Channel in the United States. Miraculous Ladybug Season 4 is also available on Netflix and Disney Plus. The plot, characters, direction, incidents, and cinematography will change tremendously. The director has a lot going on in his mind, and with the upcoming audience pressure ever since the third season went off-air, the direction will surely change for the better. Following our Twitter account until then, you can see our most recent articles about various shows, series and movies.