Miraculous: Tales of Ladybug and Cat Noir, popularly known as Miraculous Ladybug, is French-Italian-Japanese-South Korean superhero television series which is computer-animated. After the tremendous hit of the first three seasons, director of sequences Wilfred Pain had announced the possibility of Miraculous Ladybug season 4 way back in 2016.
To support the news, posters were released, and several confirmations were made by eminent personalities associated with the series. One of them is Thomas Astruc. He confirmed that Miraculous Ladybug Season 4 was ready with "new powers, new outfits, and new heroes." Finally, in March 2021, a famous kid-screen magazine revealed that the show's new season 4 will now air on the USA's Disney Channel.
The show had season 1 being premiered in 2015. Unfortunately, it was shut down by Disney, and it got a release again in 2019. Before all of this happened, it got a proper version in Ireland and The UK in 2016. The show has, in total, three seasons, and its fourth season is going to release soon. Here's all that you got to realize in season 4.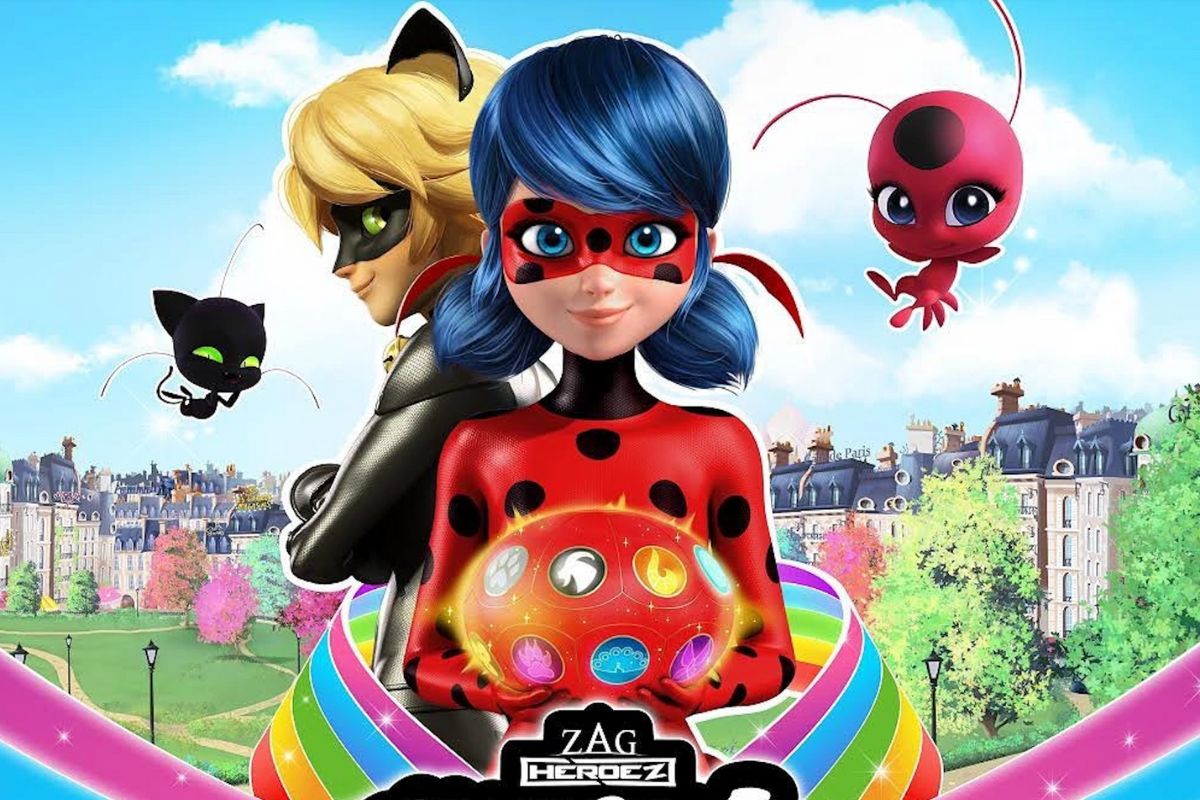 Miraculous Ladybug Season 4 Overview:
Marinette is the superheroine that performs the task of saving Paris from the attack of villainous forces. She is also the guardian of Miraculous. This not only means that she is hiding her identity, but she is also hiding the existence of these magical creatures- the kwamis! She is definitely going through a lot of pressure in school as well.
She also has very little time to confess her feelings to Adrien. On the other hand, Ladybug has to be more fierce and stronger to face her adversary Shadow Moth, who has the power to fuse the Butterfly and Peacock Miraculous.
Miraculous Ladybug season 4 has 26 episodes till now. The premiere and finale episodes are soon to be announced as the season progresses. After becoming the new guardian of the Miracle Box, Marinette is happy and proud. She doesn't need to see her friends now, abandons Cat Noir, and misses all her dates eventually with Luka. Luka senses that something is wrong with Marinette- she has a secret.
She can't tell him that it is the sole reason to become Ladybug and save Paris when she leaves. Luka is deeply hurt that Marinette does not trust him. She cannot confide in her secret. Luka is traumatized. He is helped by his sent monster, Pharo, an enormous monster capable of forcing people to inform the reality. Luka wants to know Marinette's secret and wants to know Ladybug and Cat Noir's secret for telling Shadow Moth!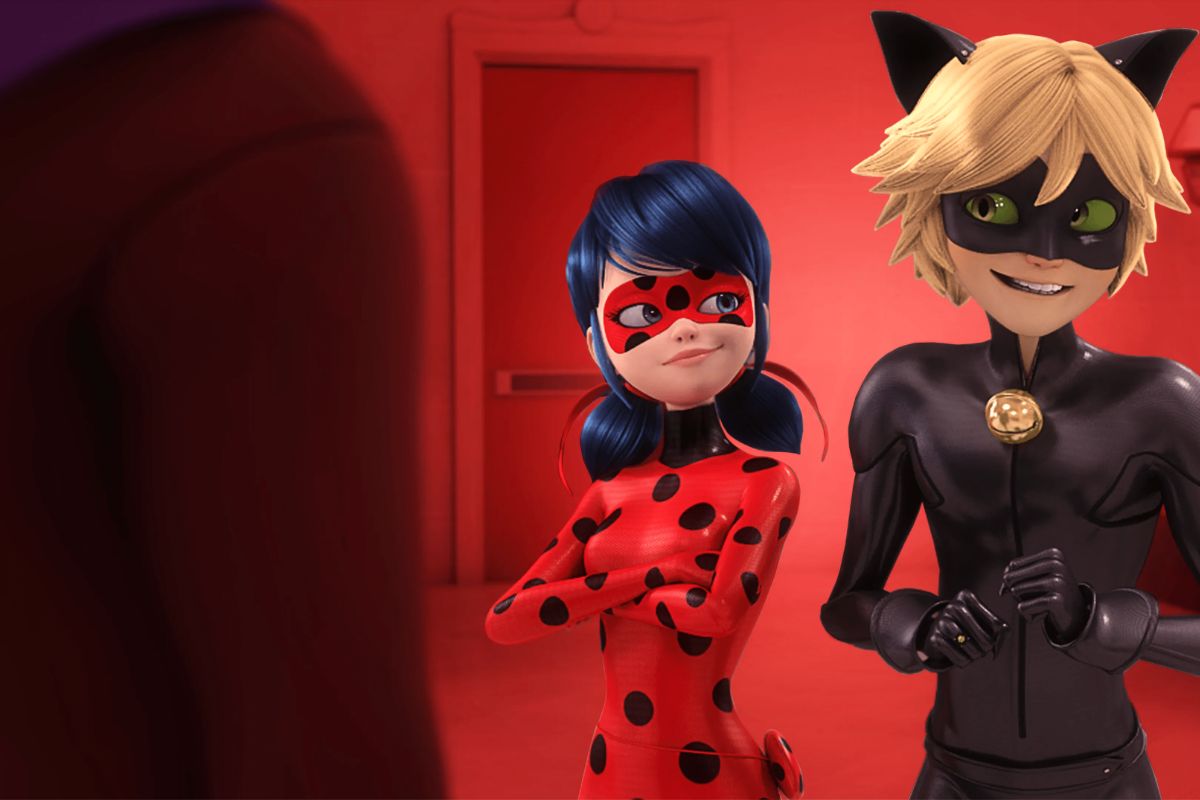 TRIVIA:
During this season, Chloe Bourgeois will not be queen. Zoe will succeed her. This is after Hawk Moth corrupted her to support his side. This was stated in the "Make a Wish video" by Miraculous Ladybug's YouTube Channel.
This is often further confirmed in "Miracle Queen" after Ladybug takes the Bee Miraculous from Chloe permanently. This is just after she takes sides with Hawk Moth due to his constant manipulation.
This may be the primary season to be co-produced by Globosat. It will also participate in the artistic development of the project in a big way.
Although Globosat's official co-production begins with the fourth season, the third season's credits also include him.
Like Season 3, Miraculous Ladybug season 4 will feature characters, such as Chloe, Luka Couffaine, Zeno Robinson, and Kagami Tsurugi, many of whom will be traumatized again, but with different identities from that of previous occasions.
Alya, Mylène, Juleka, Alix, and Rose will be re-akumatized into their previous forms this season.
Wang Fu is akumatized for the very first time.
New Miraculous holders are going to be featured this season: Mylène Haprèle as Multimouse, Zoé as Vesperia, Pigella, Tigresse Pourpre, Traquemoiselle, Coq Courage, Caprikid and Minotaurox.
This season will feature a tremendous shake of nerves in every single episode that is the equivalent and relevant impact of Cat Blanc.
A replacement location, Swan Island, is additionally confirmed to be visited.
Although it had originally announced that SAMG Animation is no longer part of the series's assembly, they'll animate some Season 4 with DQ Entertainment studio, Assemblage, and one more. Thus, four studios are animating for this season.
In an attempt to remain consistent with the CEO of SAMG Kim Soo-hoon, they're going to animate only 5-6 episodes of S4 and cannot participate within the production then.
SAMG was also seen on specials "Miraculous New York" & "Miraculous Shanghai."
Consistent with Wilfried Pain, there'll be a replacement character from the longer term, and Félix Graham de Vanity will return.
The very second official promotional poster was released for this season, and it was made by none other than Konrad Olchawa, a Polish freelance artist.
Season four was actually going to premiere in 2020. However, due to the COVID-19 pandemic, it was delayed gradually.
This season will be the primary to air on Disney+ as Netflix's contract with the show ends after the third season.
Season 4 has replacement opening credits compared to the previous seasons.
Conclusion
Thus, we can see that this animated series has many exciting things coming up in its fourth season. The plot and the characters, direction, incidents, and cinematography will face tremendous change. The director surely has a lot going on in his mind, and with the upcoming audience pressure ever since the third season went off-air, the direction will surely change for the better.
The whole concept of animation is being brought together in the light of this action series. The audience does expect a lot more in the next season. All of them are waiting; all decked up for Miraculous Ladybug season 4 to be aired as soon as possible. With these electrifying and interesting changes coming up, the audience surely is letting go of their patience. It is just a matter of time until we watch this breathtakingly amazing series come to life again.