In a matter of days, Apple Watch 7 will be unveiled! So read on to find out everything you need to know about the Apple Watch 7, including Apple Watch 7 release date and pricing information, as well as the latest news and rumors regarding the device. 
Apple Watch 7 Release date
According to famous Apple analyst Ming-Chi Kuo, a next-generation Apple Watch will be released in the second half of 2021. On September 14, Apple is believed to be holding a large launch event, when the Apple Watch 7 is expected to make its bow, along with a deluge of other new Apple products. So, the Apple Watch 7 release date isn't too far away.
It isn't unusual, given that  Apple has been releasing new Apple Watches in September with new iPhones for several years. According to one report, the Apple Watch 7 is experiencing production challenges, which means that even if it is released in early September, it may not be commonly accessible one or two weeks later as is customary. Instead, it could arrive later – debut in mid-September, but only in restricted quantities. 
Apple Watch 7 Specs
After the Apple Watch 7 release date, It's time to know the inside information. We don't know much about the future Apple Watch 7, but we know it will have upgrades over the existing Apple Watch Series 6. We still don't know how exactly it will work. New information has emerged about a speedier S7 mobile chipset being used in Apple's Series 7.
In all honesty, a SpO2 monitor and an always-on altimeter aren't the most thrilling additions to Apple's smartwatches – especially when cheaper wearables already have blood oxygen monitoring tech. If rumors are believed, Apple Watch Series 7 could be redesigned entirely when released, probably soon. Other words point to MicroLED technology, a display technology first seen on the iPad Pro 2021 line, which might also be used for blood glucose tracking. Other reports suggest that it could ignore blood glucose tracking. 
According to the most current news, reports on Series 7's design originate from respected industry analyst Mark Gurman. In addition to a flatter display and upgraded screen technology, he says the 7 will have a slight redesign'. As with the iPhone 12 (and maybe 13) and iPad Pro 2021, the Apple Watch is likely to follow the sleeker, boxier form trend. However, according to Mark Gurman, the Apple Watch Series 7 will be thicker than its predecessor. A larger battery could be in the works due to it. Gurman mentions that the Series 7's display is another critical design upgrade. This new display lamination production technology will purportedly allow for a thinner display cover. It will allow for a brighter and more visible display.
According to a source, the 44mm variant would have a 1.8-inch display and 44x38x9mm in size. If this statistic is correct, the thickness of the Series 6 will be reduced by 1.7mm compared to the 44mm Series 6. The ultra-wideband technology utilized by Apple's "Find My" Network is likely supported by the next model.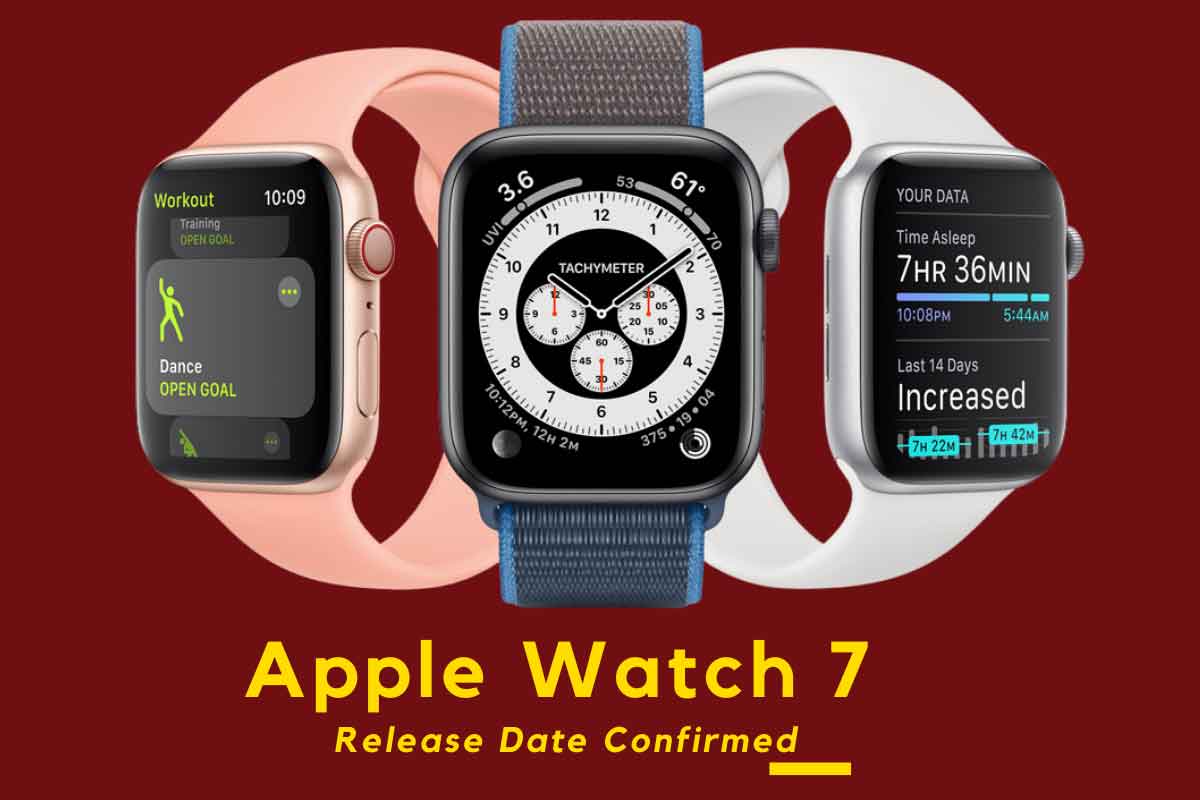 Ming-Chi Kuo, a well-known analyst, had predicted that the Apple Watch Series 7 would see a significant design change. The digital crown and side button on the Apple Watch Series 7 appear the same as before in the render photos. A difference in the size of the Watch's speakers is also expected, but the reason for this alteration is unknown at this time. The Series 7 appears to be backward compatible with existing Apple Watch bands, but there is no information on the smartwatch's dimensions in the leak.
Jon Prosser, a YouTuber, has chimed in on the new look of the iPhone 7. He leaked renders of the Apple Watch Series 7 based on CAD files, which suggest that the watch would have a flat frame rather than the rounded one found on existing Apple Watches. However, the edges appear to be less sharp than those of the iPhone 12, presumably to minimize digging into the user's wrist. 
A new watchband design is called the Solo Loop, and it has no overlapping portions so that it can be put on and taken off quickly. In addition, Apple offered Product RED on an Apple Watch for the first time with the Apple Watch 6. What more Apple has in store for the Apple Watch Series 7 is a mystery. Some unique band colors and new Watch faces should be on the horizon, as well as several new Watch faces. 
What will the price of the Apple Watch Series 7 be like?
Despite currency swings, Apple prefers to keep its prices the same. While it has changed slightly in recent years owing to GBP's value, that's mainly fair for Apple Watches. According to Black Friday Salez, the Apple watch is going to get black friday deals soon.
To be clear: We're anticipating an Apple Watch Series 7 price of £379/$399 for the 40mm version and £409/429 for the 44mm version with a sport band and an aluminum casing similar to the Apple Watch Series 6. With this iteration of the Apple Watch, the company will likely sell higher-end models made of stainless steel and other premium materials, as it did with earlier generations.