If you are a music lover, you may have heard of Roon. Roon is often regarded as the ultimate music player for music lovers that comes with super cool features. From allowing you to find your old favorites to exploring new music, Roon lets you discover, download, and listen to your favorite tracks without any restrictions.
In addition to listening to your favorite songs, Roon also allows you to manage your huge collection of songs in an organized way and share them with your friends. What's more, you can also fill in the missing metadata details such as lyrics, dates, cover photos, and reviews of your favorite tracks using Roon.
But just like any other software, Roon also has its drawbacks. For one, the app has a quite pricey subscription. Moreover, it does not let you transfer songs directly to your iOS devices, which sucks because you will have to transfer them manually using iTunes. You cannot even convert an MP3 to iPhone ringtone, unlike other music tools.
But you can always resort to Roon alternatives that offer much more than Roon does at comparatively lower prices.
Here is a list of the best Roon alternative apps available today.
Top 5 Best Roon Alternative Apps
WALTR 2
WALTR 2 is a popular app designed especially with the needs of its users in mind. WALTR 2 comes as a desktop app for Windows and Mac. This app, although compact, packs many functions to make your life as an iOS user easy!
WALTR 2 is a one-stop converter and transfer tool that allows you to convert and send any file from your PC to your iPhone, iPad, and iPod. Be it a song, a movie, a show, a photo, a ringtone, a document, an ePub file, or any other file.
Just drag and drop the file from your PC into WALTR 2 and it will be transferred to its respective native app on your iOS device. You don't even need to change the format of the file beforehand because WALTR 2 converts it automatically for you.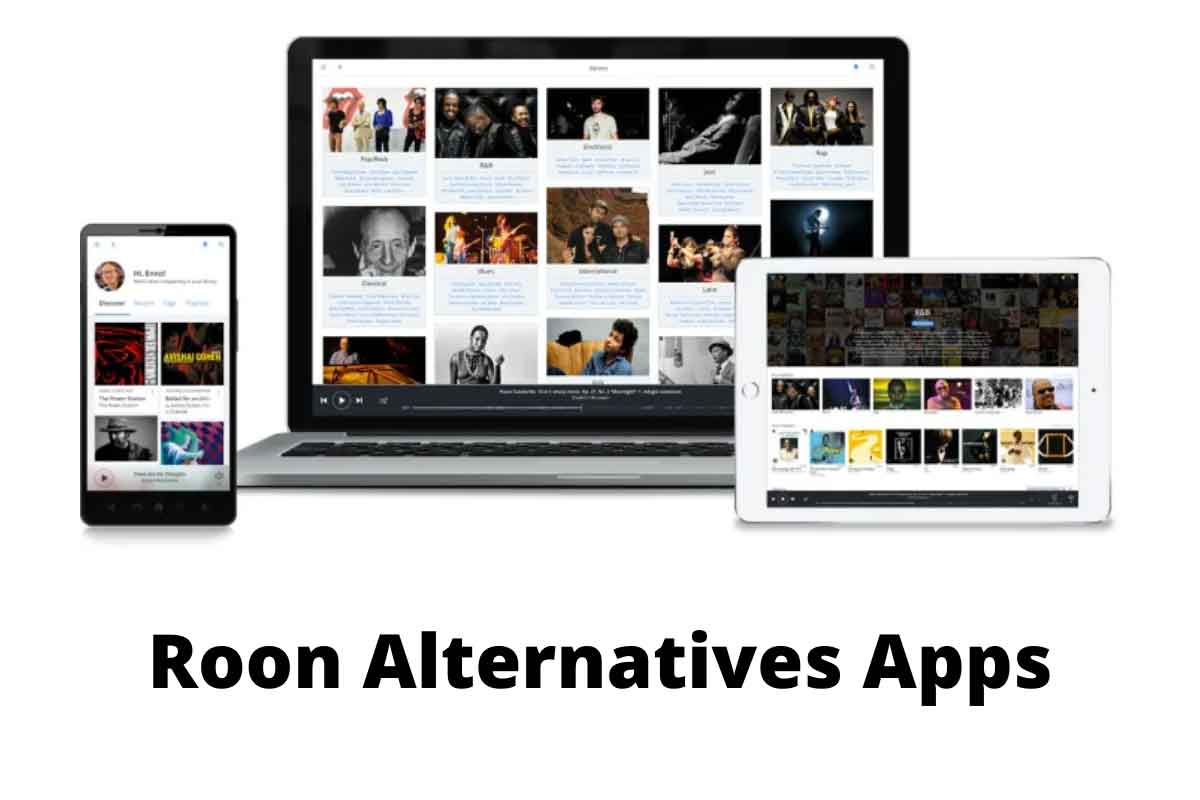 WALTR 2 is especially very useful for music lovers because it lets you send multiple songs to your iPhone without iTunes. Yup, that's right! No need to worry about incompatible formats or the lengthy syncing process of iTunes.
Just drag multiple music files and drop them into WALTR 2. Your favorite songs will appear in the native Music app on your iOS device. WALTR 2 also finds and fills in the missing metadata of each song so it appears premium. Each track will have its cover photo, artist name, genre, album name, lyrics, and all the other metadata.
You can also convert these songs into M4R ringtones for your iOS devices. Just rename any M4A song file to M4R extension and drop it into WALTR 2. It will be transferred to your iOS device as your ringtone. Find it in your Settings > Sounds & Haptics > Ringtone.
rising
iRingg is yet another great Roon alternative. It is a ringtone maker for iOS devices that comes in the form of a desktop application for Windows and Mac. Once installed, iRingg browses your computer's music library. Its machine learning algorithm remembers your music preferences based on your local library and recommends songs that you may prefer.
Moreover, iRingg also lets you download, convert, and transfer any song from YouTube and SoundCloud to your iOS devices in the form of a ringtone. You can use the on-screen controls to select the desired ringtone length.
Mark Zuckerberg CEO Starts Answering to The Congress Regarding Whistle-blower Testimony- A WorldWide Outrage
After selecting the ringtone length, you can use a special feature called SndMoji+. SndMoji+ lets you personalize your ringtone by adding your voice note or some quirky sound effects like the sounds of different animals.
Once you have created your custom iPhone ringtone, you can transfer it to your iPhone within seconds. It will appear on your iPhone's Settings > Sounds & Haptics > Ringtone.
Jajuk
Jajuk is a Roon alternative that is designed for all platforms. It is a Java music organizer that lets you manage your music library in an organized way, sorts your files in various categories, and lets you search for your favorite songs using the quick search box.
Jajuk is also a media player that supports all media formats. It is an effortless and user-friendly app for music lovers who have the largest music collections.
With an intuitive interface and easy navigation, you will be able to perform various functions quickly, including importing tracks, finding your favorite songs, and playing songs. You can also use different color themes for organizing your songs.
Musique
Musique is another user-friendly music player with a very simple interface that keeps your mind focused. It is an audio player that supports nearly all major formats including OGG Vorbis, WAV, FLAC, and many more!
Musique is available for three operating systems, Windows, Mac, and Linux. It is free software that also comes with customization features. You can search for your favorite tracks by artist photos, folders, album covers, and more info, which saves a lot of time. You can easily find any song you are looking for by searching with any little detail.
In addition to being an amazing audio player, Musique is also a music organizer that lets you create categories, playlists, and folders for sorting your songs. It is perfect to organize your huge music collection.
Winyl
Winyl is a free and open-source Roon alternative. It is an audio player and music organizer for Windows that comes with a user-friendly interface. This audio player supports nearly all music formats and also retrieves lyrics from the internet automatically.
Winyl has five built-in themes for you to choose from. Customize the app according to your style and manage your music collections in the most satisfying way you can imagine. In addition to listening to your favorite songs, you can also listen to all the popular radio stations, search for song lyrics, edit music metadata, and even share your playlist with your friends.
The built-in search feature in Winyl lets you find any song that you are looking for, based on the track name, artist name, artist image, and other info. A quick and easy way to find, organize, and listen to your favorite tunes!
Final Words
So these are some of the best Roon alternative applications available today. Go ahead and try them out if you are looking for a Roon alternative. You will be surprised to find out that some of these apps can do a lot more than what Roon does, at much lower prices. So test them out and see for yourself what we are talking about!