The Tesla CEO, Elon Musk's Twitter posts have previously landed him in quite the trouble but that doesn't mean the man's Twitter frenzy is anywhere near over. His cryptic posts about supporting some cryptocurrencies while undermining others have been known to wreak havoc in the digital market.
Recently, Musk inquired his followers' opinion in a Twitter post to make a crucial decision regarding selling 10% of Tesla shares. In the tweet posted on November 6, Musk said that lately there's been a lot of discussion regarding unrealized gains being a means of tax avoidance so he is proposing to sell 10% of Tesla shares.
He further pledged to stick to the final decision that the poll decides no matter which way it goes.
Trump Says 'We'll Be Back' in Veterans Day Video Recorded in Room Resembling Oval Office
Elon Musk's Twitter Poll
The poll ended with a majority of 58% in favor of Musk selling 10% of Tesla shares. Days after the poll, Elon Musk has already sold around $5 billion worth of Tesla shares abiding by his pledge. As per filings on Friday Elon Musk has sold an additional $690 million worth of Tesla shares.
SEC filings showed on Friday that Musk has transferred another 640000 shares on Thursday ranging between $1056 to $1104. Some portion of the sales however was already decided earlier as Musk had to pay taxes on stock options. The events quickly unfolded within a week of Musk's Twitter poll.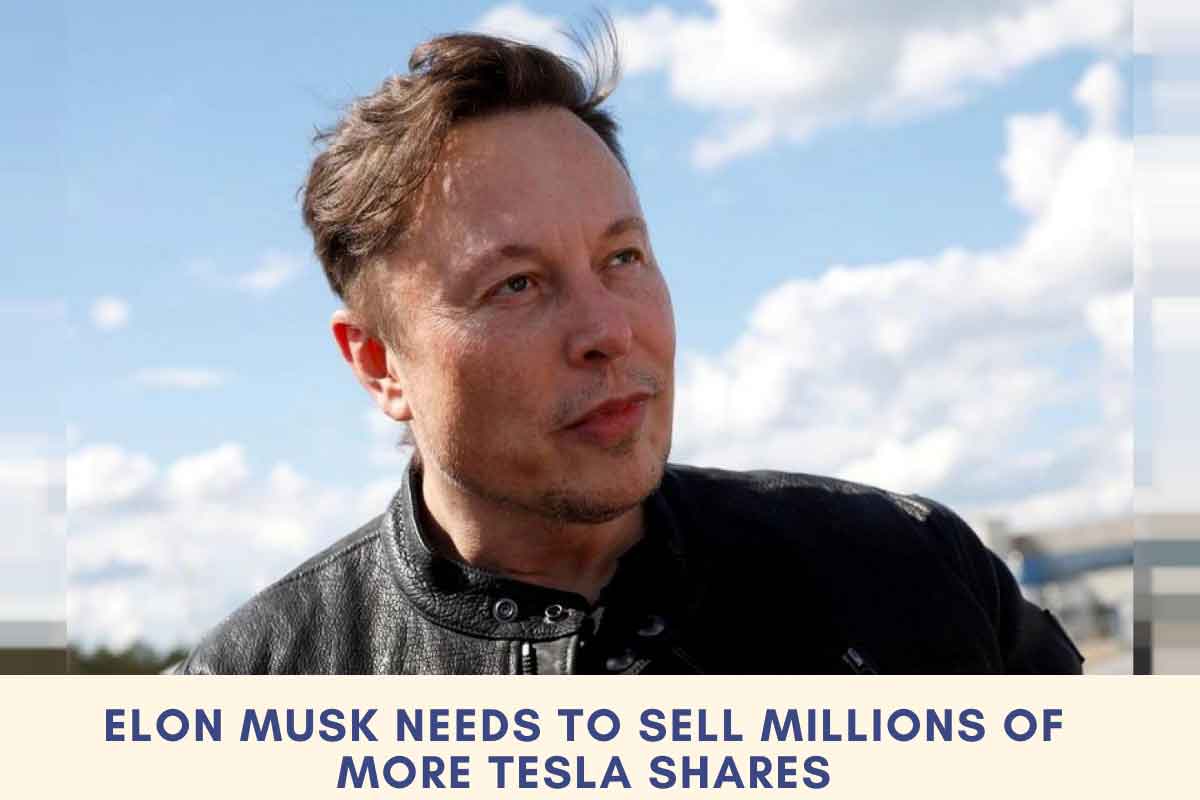 Musk's Plan to Sell 10% Tesla Shares
The Tesla CEO was previously planning to sell Tesla shares before the year ends as some major stock options from 2012 were going to expire.
Elon Musk is already the richest man in the world and even now he has a huge advantage to employ his stock options before they expire as Tesla's share price has jumped up quite a notch since 2012. The share valued at $6 then has a mega worth of $1100 this week.
That is a big incentive in itself. Analysts nevertheless say that Musk will have to face a 10 billion dollars tax bill if he went on with his plan to exercise his stock options and since Musk doesn't have a salary, he would have to sell some shares to cover the tax money.
This week, Musk has offloaded around 5.1 million shares but if he wants to complete the 10% pledge, there's still a long way to go. As per Bloomberg data with 22 million stock options, 10% would stand to be around a massive 170.5 million Tesla Shares in the third quarter.
The Tesla CEO even transacted some shares on his account as he held 167.5 million shares in his trust.
IRS Issues Inflation Adjustments for 2022 Returns
Tesla Share Prices Tumble by 13%
 Tesla has seen a tumble of 13% in share prices after Elon Musk's Twitter poll and share sales. The company closed at $1063.51 on Thursday. Elon Musk has taken the electric car company to massive heights but his further plans are always anticipated by the world.
Tesla's future stands a mystery as the company is rising to new highs. We only know Elon has something interesting yet mysterious in store for us and we've to wait to see if the 10% pledge will be exercised fully.