In an interview with Tucker Carlson, Fox News host, Kyle Rittenhouse spoke his mind out with regards to Kenosha insurrections that resulted in his arrest, and his ultimate discharge by the jurors as well as the outraged response from the media and Democrats along with President Biden.
Rittenhouse said that during the Kenosha riots, he was staying over a friend's home stumped and disturbed due to lack of resources given to the police force for suppressing the brutality following Jacob Blake's shooting.
He said "I'm not sure [where the police presence was], because they have a hard job – but I didn't think they got the support they needed," adding "The governor, Tony Evers, failed the community and there should have been a lot more resources to help with that."
Evers's Lack of Action Criticized by Many Observers
Democrat Evers was criticized by people at the time along with former President Donald Trump for that assumed apathy since the Wisconsin city was swamped in violence.
Rittenhouse remembered when he saw Rosenbaum for the first time and claimed he never met him before. He said, "There was a second time [I encountered him and] he said to the group, he said, this is the second time he threatened to kill everybody — He said, I'm going to f-ing kill you, I'm going to cut your hearts out you f-ing N-words."
He also said the rioters were "dissociating with him because he was spewing the n-word around and they didn't seem to want to deal with him."
Further, he recalled the events which resulted in the shooting of three men which also included Huber, who punched him in the head using a skateboard.
Psaki Attacks Desantis Over Disney Ending Its Vaccine Mandate
He explained how he tried multiple times to surrender to Kenosha police officers after the shootings but remained unsuccessful, stopping at a barricade down the street where the tragedy happened.
Even an officer asked him to "go home", which he stated maybe because he could not hear his confession of shooting the rioters.
He said "I go back to CareSource Lot Number 2, and I tell everybody there what happened. I said, 'I had to do it.' I was just attacked.
I was dizzy. I was vomiting. I couldn't breathe," adding "We couldn't – I wanted to turn myself into the police in Kenosha but I wasn't able to because they weren't accepting visitors, apparently with the barricades and the fence up so we ended up turning myself into the Antioch police department."
Rittenhouse stated that his hometown police department is the nearest law enforcement agency to Kenosha apart from that city's barracks.
"Opportunists" Took Advantage of Him- Rittenhouse
He continued to state that he is not genetically political, and that "opportunists" derived benefits out of him. He said "I agree with the BLM movement.
I agree everybody has a right to protest and assemble — but I do not agree that people have the right to burn down… American cities to try to spread their message," adding further, "I think there are other ways to go around and do that."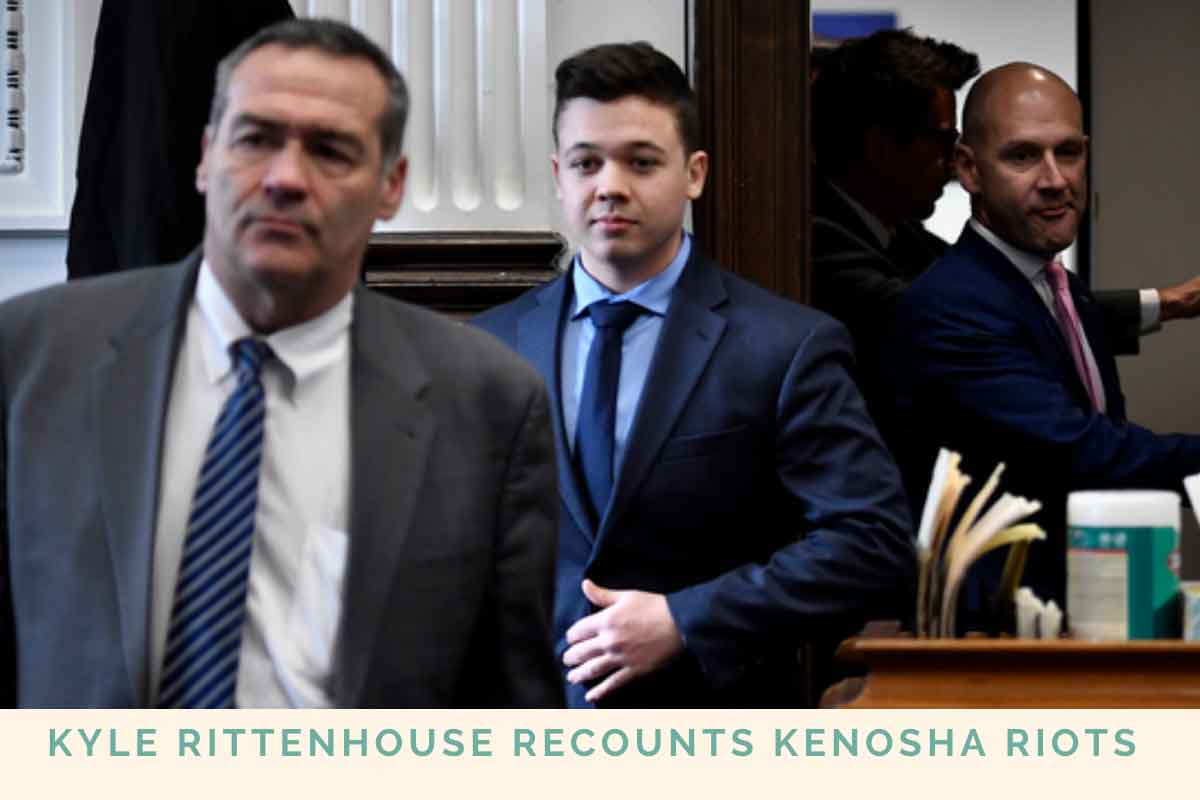 Rittenhouse Criticized His Initial Counsel
Rittenhouse also critiqued L. Lin Wood his first counsel and high-profile attorney along with co-counsel John Pierce, who he claimed were incapable at times and had also taken advantage of him. 
He said "I was in jail for 87 days. Lin Wood was raising money on my behalf, and he held me in jail for 87 days, disrespected my wishes, put me on media interviews which I should never have done … along with John Pierce; they said I was safer in jail instead of at home with my family."
He stated that at some point, Pierce stated he was in an "unorganized militia," which Rittenhouse claimed "blatantly false." He also said that "I didn't know what a 'militia' was.
19-year-old Penn State Student From NJ Dies in Fall Down Trash Chute
He said that "I was like, what the heck, and I'm like, no wonder people are saying I'm in a militia. It's because he painted that narrative which he should have never have gone there too." However, he inversely applauded his ultimate counsel, Mark Richards, and Corey Chirafisi.
Later, he told Carlson that somewhat he did not affirm he was a person on trial actually, considering the way the case was covered. He said "It was the right to self-defense on trial.
If I was convicted, no one would ever be privileged to defend their life against attackers," adding further "Apparently too many people on the left, it is criminal to protect your community."
Rittenhouse Censured President Biden
Rittenhouse censured President Biden for forejudging him as a "White supremacist" in a campaign ad last year. He said "Mr. President, if I could say one thing to you, I would urge you to go back and watch the trial, and understand the facts before you make a statement," adding "It's actual malice; defaming my character for him to say something like that."
Not only Biden was against Rittenhouse with his accusations during his trial, House Democratic Caucus Chairman Hakeem Jeffries, himself a critic of huge imprisonment, took to Twitter that Rittenhouse should be imprisoned and the key of the same should be "thow[n] away."
NBC's Maria Shriver Sparks Outrage After Asking 'How It Is Possible' Rittenhouse Walked Out of Court a Freeman 
Jerrold Nadler, a congressman from the Upper West Side who chairs the Judiciary Committee, publicly raised the question of the Justice Department should start investigating the "precedent" he stated was set in the case.
Pundits in the liberal media which also include Joy Reid, Elie Mystal, and Tiffany Cross censured Rittenhouse.
Mystal who is a lawyer and writer for "The Nation" who often is an MSNBC guest, programs, had written an article stating that Rittenhouse "has gotten away with murder, as predicted" in a "White justice system working as intended."