A set of House Democrats, which includes Representative Alexandria Ocasio-Cortez, D-N.Y., have written a letter requesting the Senate's Democratic leadership for neglecting the Senate Parliamentarian decision which states that a means to citizenship cannot be added in a budget reconciliation bill for illegal immigrants.
The letter which was dated Monday and had signatures of 89 House Democrats and Ocasio-Cortez as well read that "We do understand that the Senate Parliamentarian has issued a memorandum dismissing — despite evidence to the contrary — the budgetary impact of providing a pathway to citizenship" adding further "But the role of the Parliamentarian is an advisory one, and the Parliamentarian's opinion is not binding."
New: @AOC + 89 House Democrats sign a letter calling on Senate to reinstate a pathway to citizenship for millions of undocumented immigrants in the Build Back Better. They ask Schumer/Durbin/Leahy to disregard parliamentarian, calling her role "an advisory one" and "not binding." pic.twitter.com/afsaJnzrJb

— Sahil Kapur (@sahilkapur) November 22, 2021
President Biden's Build Back Better Act, a social spending bill worth $2 trillion that passed in the House earlier this week, has a provision that would give a pathway to citizenship for numbers of illegal immigrants by providing them with a five-year parole status.
Provision's Future Is Uncertain in the Senate
However, the provision is going through an unsure fate in the Senate, where in September, the Senate Parliamentarian claimed that including this provision does not abide by the budget reconciliation regulations, which mention that only those policies can be included in the bills that change federal spending and revenue directly.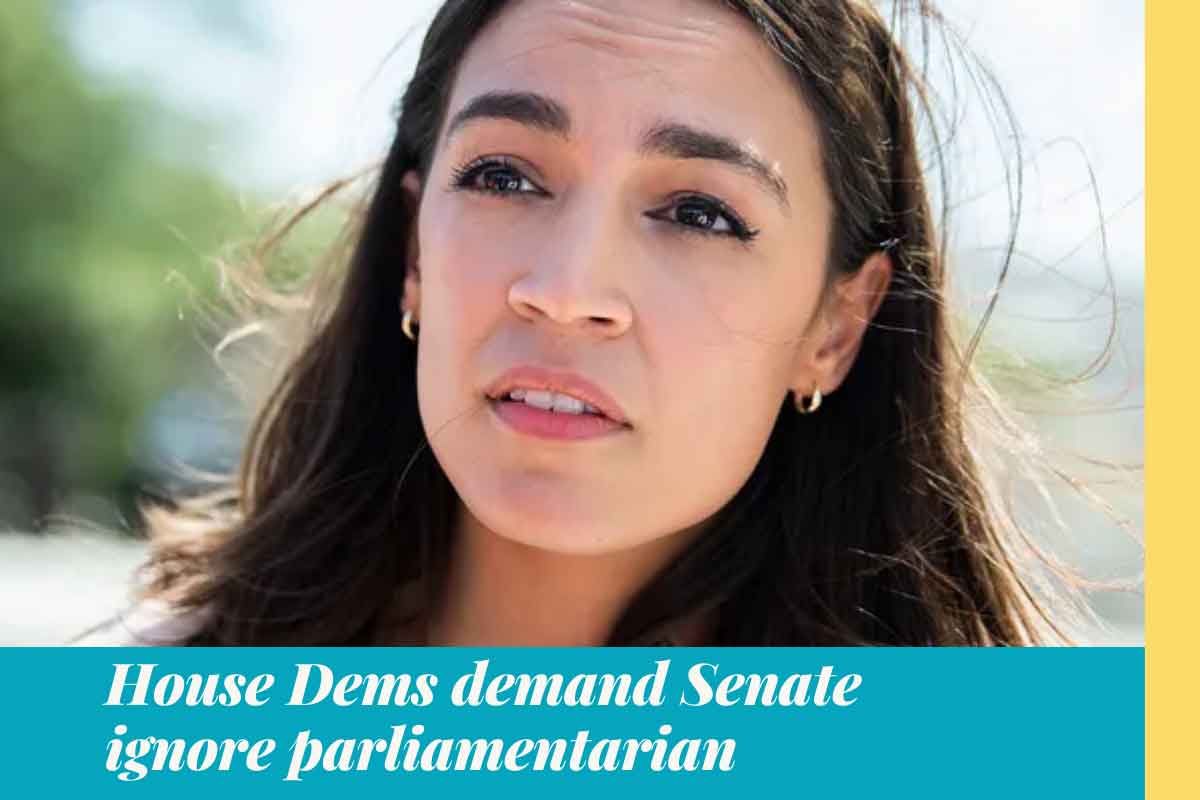 Therefore, to pass Biden's huge spending bill in the Senate, where the party is not having sufficient votes to get over a filibuster that would put an end to traditional law, Democrats have been pushed to make use of the budget reconciliation. A bill requires only a majority rather than the 60 votes required to break a filibuster, under reconciliation. 
Strict Senate Rules Are Becoming an Obstacle in the Legislation
The rigid Senate regulations on how budget reconciliation can be utilized restrict what Democrats can include in the legislation, keeping the House's involvement of a pathway to citizenship in danger in the upper chamber.
Although the House Democrats stated that the Parliamentarian should be ignored by the Senate stating that a pathway to citizenship has a "massive budgetary impact."
The letter reads that "The reconciliation bill is an especially suitable vehicle for providing" a pathway to citizenship, Further, it mentions "One need look no further than the previous CBO scores for the same proposal to know that providing a pathway to citizenship would have a massive budgetary impact."
Beto O'rourke Hears From a Texas Voter: 'you Lost Twice. No Means No!'
Lawmakers Warned Senate Democrats
The lawmakers continued to have arguments that "federal law and Senate precedent provides that the Senate's Presiding Officer can issue a different binding ruling" in comparison to the Parliamentarian, whilst cautioning Senate Democrats to not "let an unelected advisor determine which promises we fulfill and which we do not."
The letter states "The moment is now" adding "We urge you to reinstate a pathway to citizenship for Dreams, TPS holders, farmworkers, and essential workers in the Senate's version of the reconciliation bill."