The ever-bustling New York city is planning to embark on a very interesting endeavor. A new amendment might open the door to the possibility of non-citizens or people who are in the city because of work authorization to take part in municipal elections. However, the reaction to initializing this decision has been very polarised.
Voting Registrations Could Be Opened for Non-citizens
The bill is directed towards allowing green card holders as well as those with work authorization to register to vote. It aims at modifying the city's legislation by adding a new chapter that will put this practice in place by creating a different municipal voter registration.
Lakers' Lebron James Suspended One Game; Pistons' Isaiah Stewart Handed a 2-game Suspension for an on-court Incident
Mayor Bill de Blasio is however quite reluctant regarding the scope of this prospect but his successor, Eric Adams seems to think differently. During his campaign last year, Adams showed ample support for the implementation of this concept.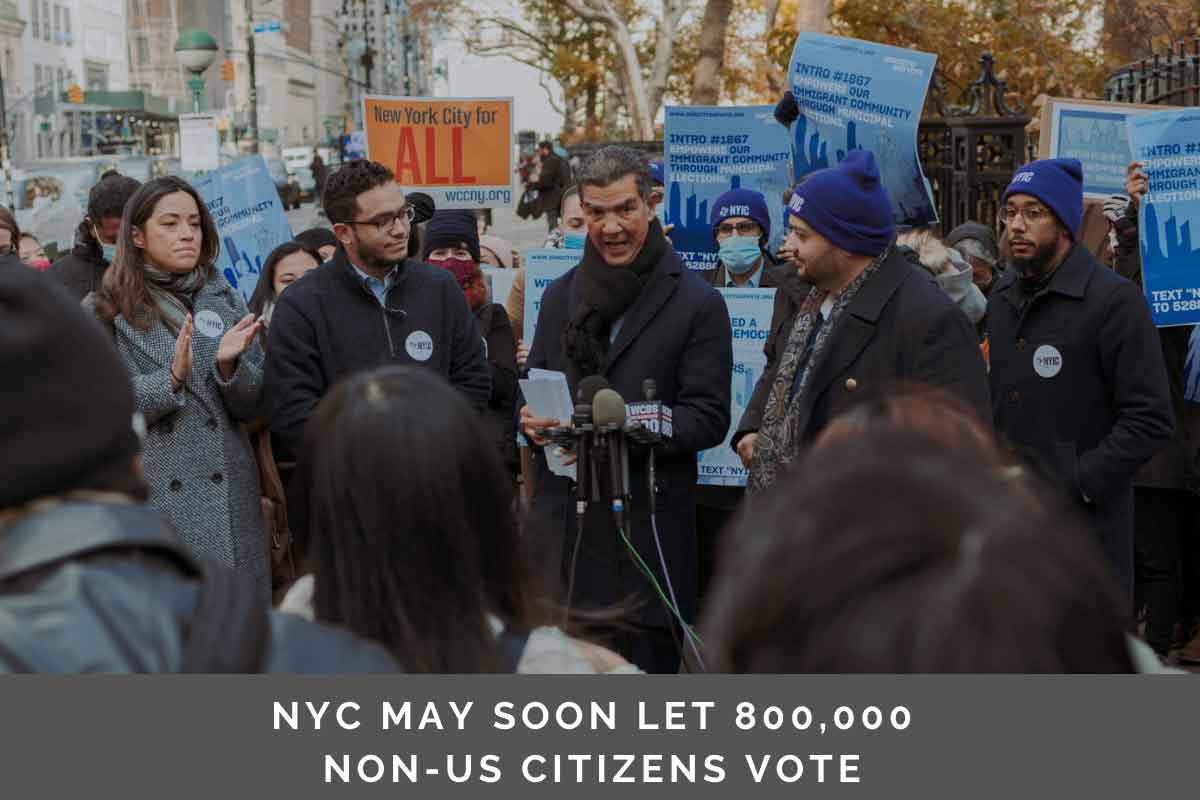 What Does the Future Hold for the New Bill?
As claimed by New York Daily news Adams shared in February that America cannot continue to attract valuable people from all over the world who have massively contributed to the country's growth if the system does not incorporate immigrants in its decision-making process by allowing them to vote and have a say in the country's future.
De Blasio however shared his concerns regarding the proposed amendment in September and pointed out two key issues. Firstly he believes it is illegal and these decisions are affirmed by state law to be decided at the state level.
Secondly, integrating immigrants in the voting process will undermine the determined efforts it takes for people to become citizens. De Blasio however is quite conflicted regarding this conundrum and doesn't know how to feel about the situation. 
Kyle Rittenhouse Recounts Kenosha Riots, Reacts to the Media Portrayal of Trial in the First Interview Since the Acquittal
What Problems Could the Bill Face?
If the bill is passed successfully, approximately 808,000 non-citizens will be eligible for voting. The eligibility will be viable on the condition that the resident has been residing in the city at least a month before the election.
The bill will however only add the clause of allowing municipal voters to register and will not interfere with granting them the right to vote on a state or federal level.
The Vice President of policy at the New York immigration coalition is led to believe because of this difference that the bill could stand up in case of any legal obstruction despite what de Blasio thinks.
Times reported that Joshi said that legal implications for this prospect will be unlikely as they are mostly eligible only for state and federal elections. The bill's fate will be decided on December 9 if it can garner enough votes in the city council to get passed.