A bipartisan group of U.S. senators is raising voices in support of President Biden's decision to lead the Federal Reserve, predicting well for Jerome Powell's chances at a second term as Fed chair and Lael Brainard to win promotion to Fed vice-chair.
The Biden administration spoke in support of the two existing Fed authorities on Monday morning, who will be given the responsibilities of the immediate issues of increasing inflation and an unfinished recovery of the labor market.
In a statement, President Biden said "I'm confident that chair Powell and Dr. Brainard's focus on keeping inflation low, prices stable, and delivering full employment will make our economy stronger than ever before."
Hours after the announcement was made, the significant senators, who will extend votes on both of their nominations, basically seemed to praise the nominations.
Samsung Will Build a $17 Million Chip-making Factory in Texas
Brown Supports Powell's Renomination
In a statement, the top Democrat on the Senate Banking Committee, Senator Sherrod Brown (D-Ohio), said that he "look[s] forward to working with Powell" on the economic improvement. On the other side of the committee, Brown's colleague, Pat Toomey (R-Penn.), stated that he already favors the renomination of Jerome Powell.
Multiple Gop Members in Favor of Powell
Several other GOP members have also already expressed their plans of supporting Powell.
Similarly, Brainard got an affirmative review from Capitol Hill following the announcement made by the Biden administration of its plans to provide her promotion from Fed governor to Fed vice-chair.
Brown stated, "Dr. Lael Brainard has spent her life fighting for a stronger, fairer economy — one where workers share in the growth and prosperity they create and where their hard work is not gambled away by reckless Wall Street banks."
Toomey stated that he was concerned concerning Brainard's regulatory policies, which may be eased as she was not nominated for the vice-chair of supervision position (a different role that will be available from next month).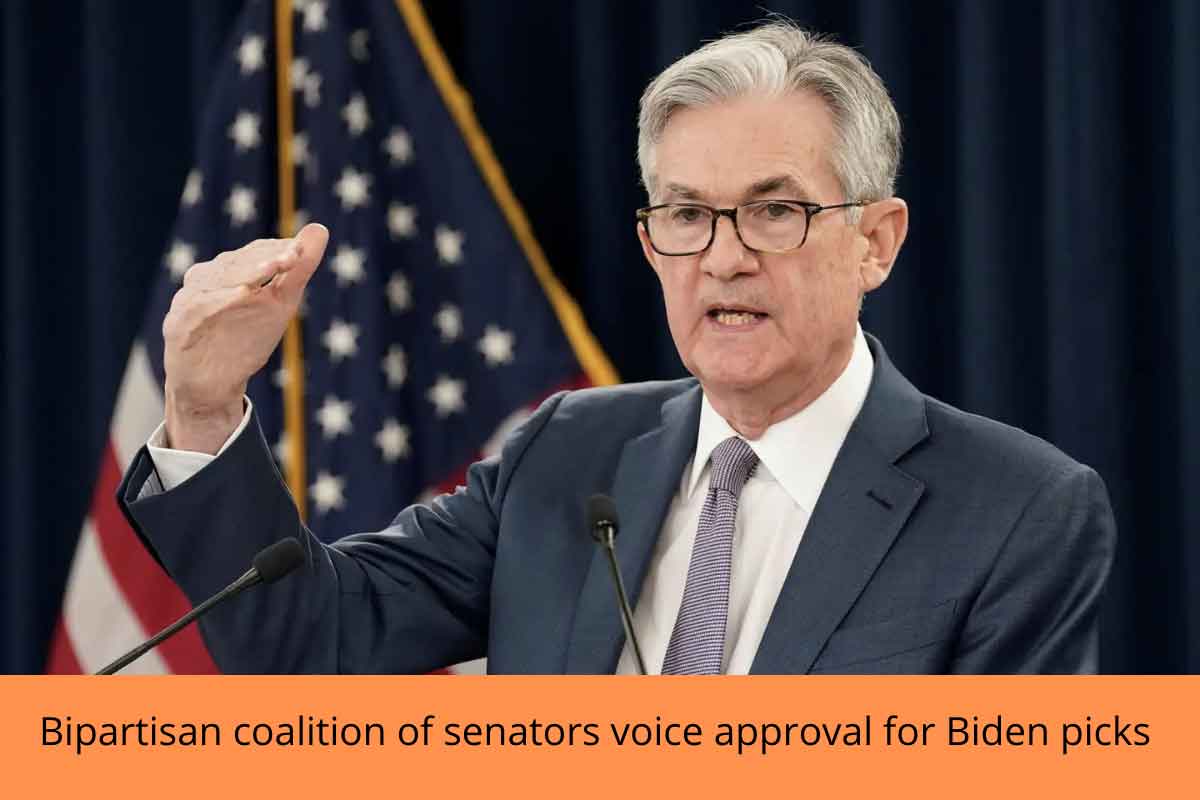 Several progressive Democrats who may be having expectations for a Brainard chairmanship stated that they would not extend their votes in support of Powell.
Last week, Senator Jeff Merkley (D-Ore.), said he would prefer a Fed chair that would be more attentive on policing financial risks related to climate change. On Monday, Merkley confirmed that he will not extend a vote in support of Powell.
Sen. Elizabeth Warren (D-Mass.) stated that she would vote in support of Brainard's nomination as vice-chair but she won't support Powell.
Other Vacancies at the Fed Will Be Announced by Early December
Warren said, "Powell's failures on regulation, climate, and ethics make the still-vacant position of Vice-Chair of Supervision critically important." The Biden administration states that in early December it will declare nominations for the rest of the opening positions at the Fed.
Yet, both Powell and Brainard have had a past of getting quite well enough beyond the votes that were required to win confirmation in earlier Congresses.
Both Powell and Brainard ran for Fed governor roles in the Senate in 2014. With a 67-24 vote, Powell won confirmation whereas Brainard won with a 61-31 vote. In 2018, when Powell was praised by President Donald Trump for a great job, he won with more support in an 84-13 vote.
On Monday, the director of policy research at BTIG, Isaac Boltansky, said that he wishes both to "cruise" to confirmation.
 Boltansky said, "This is going to be a relatively painless confirmation process that should be wrapped up by the end of the year."