Covid-19 Response
The Biden administration will begin to enforce a mandate that private-sector workers will be vaccinated or be tested weekly starting from January 4th.  U.S. officials said on Thursday.
By setting the deadline in the new year, it gives a reprieve to companies already grappling with the prospect of a labor shortage during the crucial holiday season. Business leaders and industry groups representing retailers, logistics companies, and construction workers lobbied the administration for a delay in the mandate.
U.S. officials also said on Thursday a requirement that federal contractors be vaccinated was moved back a month to the same date in January. Millions of workers in health care facilities and nursing homes participating in Medicare and Medicaid would need to get their shots by January 4th as well.
Employees will not be required to provide or pay for tests, and the rule offers medical and religious exemptions. Failure to comply with the mandate will result in an approximate $14000 fine per non-vaccinated worker. The requirement is part of a Biden plan to get vaccination rates up and get more people back to work.
Media Hit for 'Sophomoric and Ridiculous' Take on Biden's Travel Ban After Calling Trump's Restrictions Racist
Another Side
 But Republican lawmakers like Senator Jerry Moran from Kansas are opposed. "The CMS Healthcare Staff Vaccination interim rule will not achieve its stated goal 'to help protect the health and safety of residents, clients, patients, PACE participants, and staff,'" wrote Sen Moran.
"Instead, it exacerbates a profession already battling staffing shortage and burnout, threatens Americans' access to care by causing staff resignations, and increases the risk of healthcare facility closures, especially in rural communities and Health Professional Shortage Areas.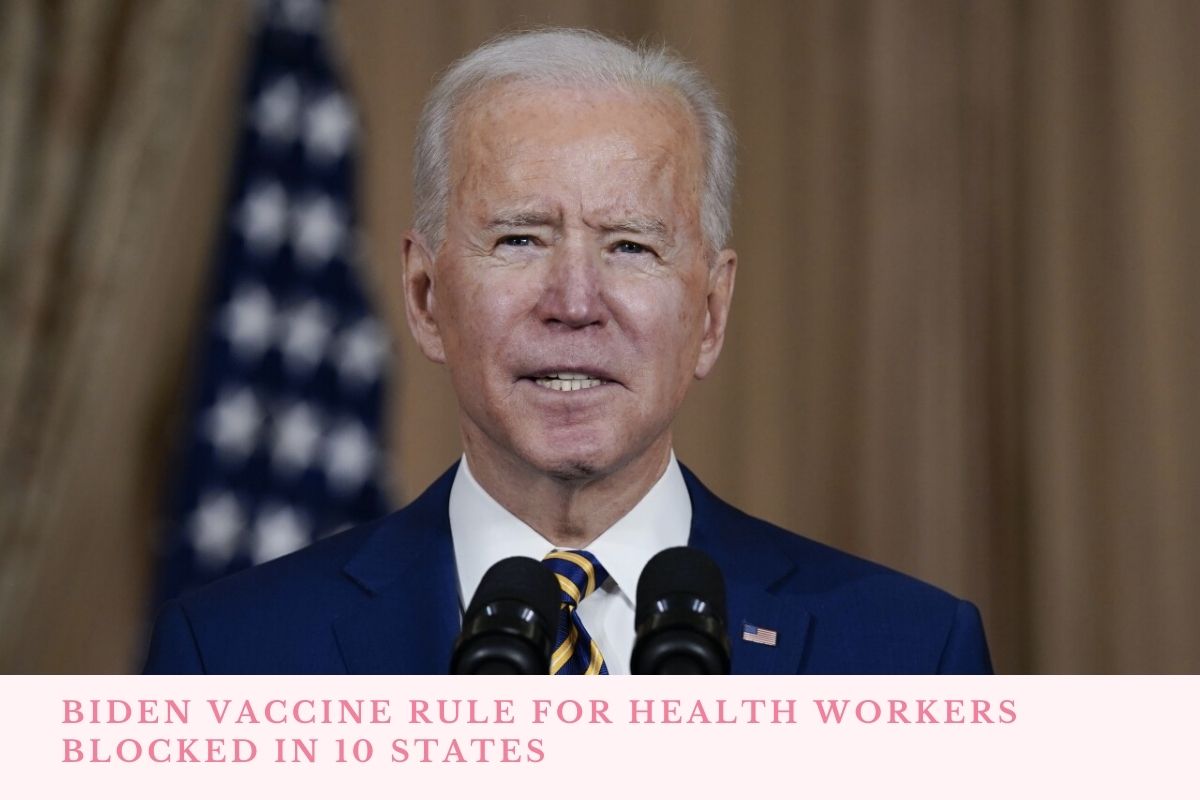 "Rescinding the COVID-19 Healthcare Staff Vaccination interim rule would certainly be the best solution, and I call on you and the Biden Administration to do so," continued Sen. Moran. "However, if the rule is to stand, it is essential to make it more workable and realistic for healthcare providers."
False Promises
Joseph Robinette Biden Jr. is an American politician who is the 46th current president of the United States. He worked under Barack Obama and represented Delaware in the United States Senate.
President Biden, who had to fight the coronavirus by making the United States the "arsenal of vaccines" for the world, is now under criticism from public health experts, global health advocates, and even Democrats in Congress. They say he is not fulfilling his duties as he promised.
Jussie Smollett Hate Crime Hoax Goes to Trial Years After Soros-backed D.a. Kim Foxx Dropped Charges
Mr. Biden has pledged about 600 million vaccine doses to other countries, but now the administration is recommending boosters for vaccinated Americans starting next month, outraged public health experts and Democrats on Capitol Hill are calling on the president to increase the scale-up for global manufacturing. 
Current Situation
On Monday, November 29th, a federal judge blocked in 10 states a Biden administration vaccine requirement, finding the rule of mandating healthcare workers to get vaccinated against the corona likely exceeded its authority.
Therefore, CMS stated that the unvaccinated healthcare staff poses a threat to patient safety. The ruling is a setback for President Joe Biden, who has focused on vaccines to fight against the COVID-19 pandemic.
Workers would receive their first dose by December 6th and their second shot by January 4th. But the Federal court has blocked the vaccine mandate for health workers.
Conclusion
The agency has seen lower staff vaccination rates in hospitals and End-Stage Renal Disease (ESRD) facilities in CMS's review. To combat the issue, CMS is using its authority to establish vaccine requirements for providers and those who participate in Medicare and Medicaid.
Bradley Cooper Reveals He Was Held at Knifepoint While Picking Up His Daughter at School
Vaccinations have proven to reduce the risk of illness and deaths from COVID. CMS will work continuously to ensure these new requirements are met. CMS is developing an Interim Final Rule with Comment Period that will be issued in October.
Facilities urge to use all the available resources to support employee vaccination, including education and clinics, as they work for new federal requirements.