CNN formally withdrew its prime-time anchor Chris Cuomo for an "indefinite" period after a shocking report surfaced, this Tuesday. Instead, Anderson Cooper, who has the 8:00 PM slot, just before Chris Cuomo's, filled in for a two-hour long session. 
The Andrew Cuomo Scandal
Andrew Cuomo, brother of the anchor Chris Cuomo, was the governor of New York State serving up to his resignation in August. He had ascended to the position in 2011, which made him one of the longest-serving governors in US history.
The same seat had been occupied by Chris and Andrew Cuomos' father, Mario Cuomo from 1982 -1996. Andrew Cuomo belongs to the Democratic Party and he had filed his resignation upon the urging of President Joe Biden after a scandal angered the public.
The reason for Andrew Cuomo's resignation was to avoid a possible impeachment trial to be run on his conduct while holding office. Sexual harassment charges were made against Andrew Cuomo by altogether 11 women.
The charges included inappropriate comments, groping, and other abusive acts of sexual harassment committed by Andrew Cuomo during his tenure as the governor of New York. 
Moderna Chief Predicts Existing Vaccines Will Struggle With Omicron
The women affected were mostly those working with Andrew Cuomo. Out of the 11 who came forward with the complaints, 6 formally pressed charges.
All women, which included two female journalists, some staff members, and even a few women whom Andrew Cuomo met at parties came forward to highlight their case in the media. Some of them preferred not to reveal their names to the general public.
Most of the women alleged that the former governor had no regard for women. One of them said that the governor had created "a toxic working environment". Another stated that the governor felt pleased with her helplessness in the face of his power.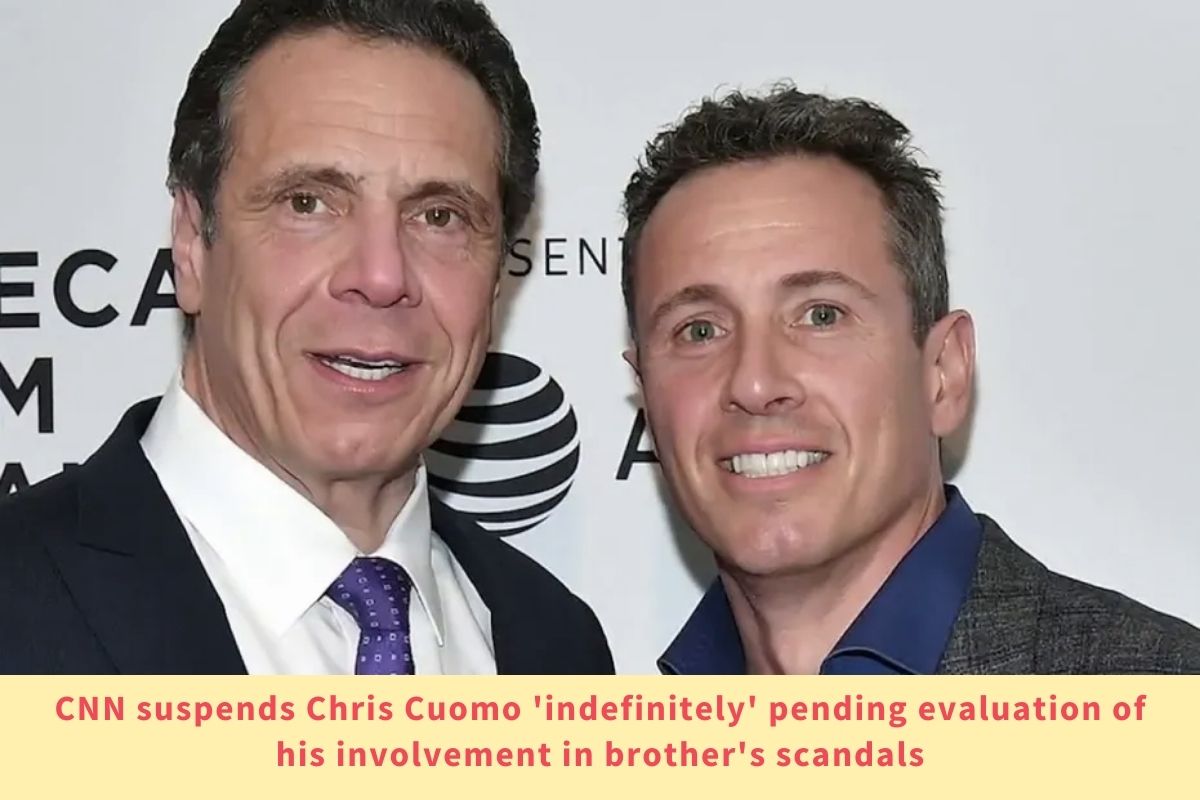 Andrew Cuomo denied all the charges completely, except one. He stated that his comments had been misunderstood whilst admitting that the comments he had made were, at times, personal. He also said that he had joked around to lighten the mood while he and his staff worked on serious business.
He felt that the comments might be mistaken as being flirtatious. He admitted to having groped a lady once 16 years ago but that he had sincerely apologized to her later. He refuted having committed other claimed acts of sexual harassment.
Elliot Page Takes Topless Mirror Selfie (Again) to Announce 'My New Phone Works'
Role of Chris Cuomo
Chris Cuomo had backed his brother, stating that his brother told him that he was innocent. Although he did not discuss this issue in his program, he was thought to have used his influence in the journalist fraternity to draw out information. 
Chris Cuomo had admitted that he had given his brother advice to handle the harassment matter, however, he had denied using his influence as a journalist. Chris Cuomo had also come into the limelight when he had begun to interview his brother as the governor, in his show before the pandemic.
People had called him out for breaching CNN's code of conduct. He was not disciplined for his actions even when the Cuomo brothers aired together in Chris's slot.
CNN chief had, instead, convinced that the friendly banter between the brothers positively impacted the audience, raising the morale of families during the testing times of COVID. These were instances of conflict of interest, yet the network chose to stand by its prime-time host.
The Latest Development
New York Attorney General Letitia James made the investigative findings of the 'Andrew Cuomo Scandal' public on Monday. This included testimonies of the 6 women who lodged complaints against the former governor, and also an 11-hour long testimony of Andrew Cuomo himself. Moreover, some photographs were also made public.
Chris Cuomo's role in coming to the rescue of his brother became clear as the findings showed that the anchor had not only advised his brother but also coordinated via telephone, emails, and even in person with the former governor's staff, helping them to produce a media defense.
CNN's Action
Chris Cuomo had been backed by the network before this release of information. However, now the scenario has changed. CNN's bigwigs claimed that they were not fully informed of Chris Cuomo's activities. Now, the anchor has been suspended indefinitely and further evaluation will be done by CNN to conclude the matter.