According to TMZ, Brody Jenner, 38, is dating Tiarah Blanco, 25, a professional surfer. After purportedly meeting in Hawaii during the star of The Hills' vacation there, the couple began dating around the middle of April. On May 12 they were seen for the first time at Erewhon Market in Calabasas, California, buying groceries.
Brody's first confirmed relationship after his 2019 fling with 25-year-old model Josie Canseco. His marriage to Kaitlynn Carter had ended earlier that year. Tia is absolutely attractive, just like all of Brody's exes. Not only is she beautiful, but she's also a natural athlete. You can find out anything you want to know about Tia Blanco right here.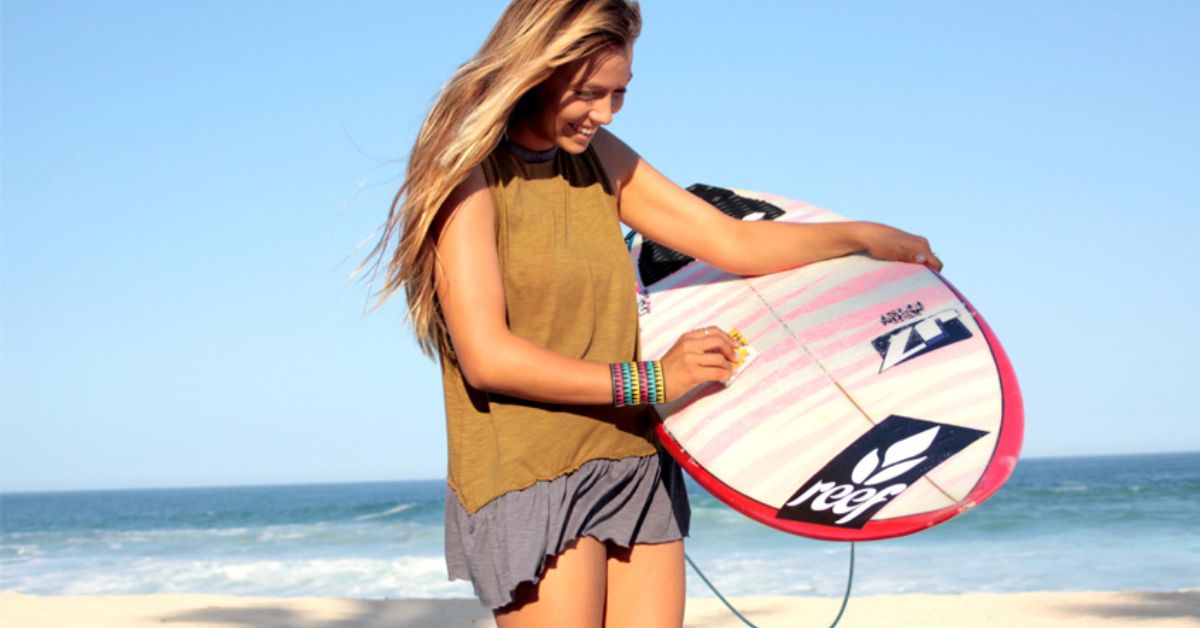 Tia Blanco Was Born in Puerto Rico
It was in Puerto Rico on May 5, 1997, that Tia entered the world. At an early age, she left Australia for Hawaii and later San Clemente, California, all in an effort to become a professional surfer. Tia decided to return to competing under the Puerto Rican flag in 2018 to commemorate her heritage.
"I have always had a sense of connection with Puerto Rico and it has always been a part of my background/story," she said in an interview. "PR is technically still a part of America and my dad served in the US military there, therefore, I still feel like I am representing both flags in a way."
Tia Blanco Is Famous Professional Surfer
Tia's first major surfing victory came in 2015 when she won the gold medal at the International Surfing Association Open Women's World Surfing Championship. Later that year, she successfully defended her crown. Tia has said in interviews that her father taught her to surf when she was just three years old while the family was living in Hawaii.
"Every contest and every surf trip has helped me tremendously to become the person and surfer I am today," she told The Clymb. "Each triumph and defeat were all crucial for me. After each loss I really dig deep to figure out exactly what went wrong and I always walk away having learned so much. I am still learning so much and I have so many more goals in surfing that I hope to accomplish," Tia added.
You can check out Our Previous Article-
Tia Blanco Loves Yoga
Yoga is something Tia often does and documents in films that she posts on Instagram and YouTube. Daily meditation and yoga help her focus on her swimming, she told The Clymb. "I also see a trainer several times a week when I am at home who helps me on my technique and strength as it relates to my surfing,"  she said.
Tia Blanco Has Appeared on Reality Show
In 2017, Tia appeared on MTV's The Challenge: Champs vs. Pros as a contestant. For this special miniseries, 10 Challenge alums faced off against ten professional athletes in a charity competition. Even though Tia was eliminated in episode 4, she was still able to donate $1,000 to St. Jude's Children's Research Hospital.
She also took part in the 2021 season of ABC's The Ultimate Surfer, a surfing competition series. Similarly to Zeke Lau, Tia has been crowned the winner. They were given $100,000 and the chance to play on the WSL Championship Tour as their prize.
You can check out Our Previous Article-
Tia Blanco Doesn't Eat Any Animal Products
Tia's mother's vegetarianism influenced her to abandon all animal products. She's never been a red-meat eater, and now her whole family abstains. Tia has used Instagram and YouTube to give advice on how to succeed as a vegan.
Final Lines
Pro surfer Tiarah Blanco, 25, is reportedly dating 38-year-old Brody Jenner, as reported by TMZ. The couple started dating around the middle of April, after rumored introductions in Hawaii during The Hills star's trip there.
You may keep yourself up to date with all of the most recent news by visiting our website, leedaily.com.