Josh Brubaker, better known as Bru, startled viewers by participating in Season 4 of "The Circle." In addition to his fame as a radio personality, Bru has established himself as an internet sensation, amassing more than 4.1 million TikTok followers as of this writing.
In addition, the show's viewers instantly warmed up to him thanks to his charisma, natural humor, and buoyant personality. Fans wonder if Bru and fellow TikTok star Anna Sitar are still dating after seeing him on the game show, as with most new reality stars' private lives. How about we find out?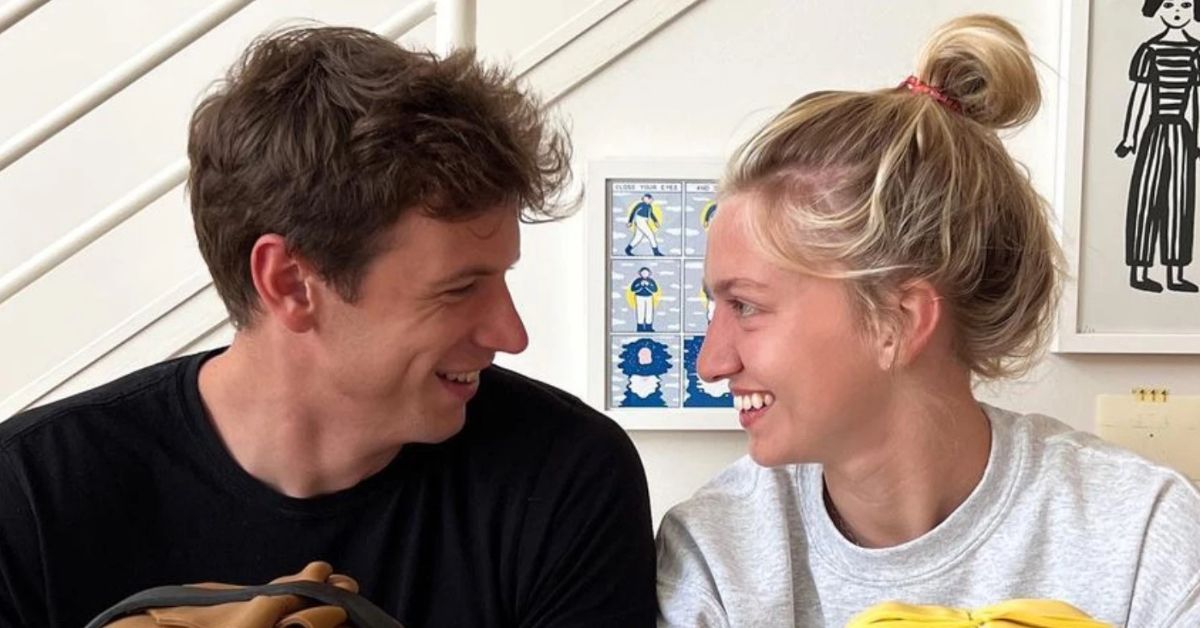 Did Anna and Bru Break Up?
We are happy to share that Bru and Anna are happily married and living together. Since making their romance public, the couple has been seen flaunting each other on their respective social media pages and is not hesitant about sharing their feelings for one another. Even with their hectic schedules, the TikTok stars make time for each other, as seen by their Instagram pages, which are brimming with sweet photos of them together.
Fans are enamored by the apparent connection between Bru and Anna and admire the commitment the skilled actors display towards each other, but the love and respect Bru and Anna have are apparent. Seeing their love grow stronger with each passing day is a joy to behold, and we wish the best for the couple's continued happiness over the years to come.
View this post on Instagram
How Did Josh Brubaker and Anna Sitar Meet?
Michigan natives Josh Brubaker and Anna Sitar didn't meet until March 2021, when they visited Los Angeles. Starting in 2019, Anna's TikTok videos about her regular life began to gain tens of millions of views, catapulting her into the public eye. Over 11 million of her admirers are following her on the platform, and she uses vlogs and lifestyle videos as her primary means of communicating with them.
Upon first meeting, Bru and Anna immediately connected. Quickly, they saw how wonderfully their personalities complemented one another. TikTok celebrity Anna split up with her ex-boyfriend Brandon Hawkins in early 2021. According to reports, Anna was quite forthcoming about her ex-boyfriend on social media, even divulging specifics about their high school romance.
Therefore, when she started dating Bru, they maintained a low profile. By the summer of 2021, though, Bru and Anna had decided to start dropping hints for their fans, and they began making cameo cameos in each other's social media posts. Fans of the two TikTok stars were sure they were dating after endless rumors spread about the pair's rumored romance sparked by the stars' playful banter. Despite this, Anna and Bru ignored the rumors for a few months.
Read More:
Fans were overjoyed when the couple announced their romance via TikTok posts in December 2021. With the remark, "You already know:)," Anna confirmed their romance on TikTok on December 7, 2021, by posting a photo album of their time together. Similarly, Bru said he had notified his folks about Anna without really doing so. Bru commented, "Texting my parents back in March" over the posted video. A fellow Michigander I met in Los Angeles, I wanted to tell you!
Bookmark our site, leedaily.com, for the latest news, and share this article with your loved ones.