Kaleidoscope, the first series of its sort, was released by Netflix to kick off 2023 in a completely novel way. The American heist drama, which Eric Garcia created, debuted on the streaming platform on January 1st, 2023, and has already generated a lot of attention.
Leo Pap, a highly competent and ambitious burglar, is portrayed by Giancarlo Esposito (Gus from Better Call Saul). He plans a crime to net him and his group up to $7 billion. Because you can see the events unfold in any order, it's intriguing. That's accurate. The episodes can be chosen at random, so every time is different. So it becomes sense to inquire about the ideal viewing order for Kaleidoscope.
Kaleidoscope in Best and Chronological Order
The sequence in which you watch the 25-year Kaleidoscope doesn't become important, although there may be an ideal order, which we've outlined below:
Black
Violet
Green
Yellow
Orange
Blue
Red
Pink
White
Of course, it comes down to preference, but this is probably the best sequence because—aside from White, which Netflix has stated should always be watched last—the episodes are in chronological order. Black is more of a guide on the approach viewers should take when watching Kaleidoscope than it is a good episode.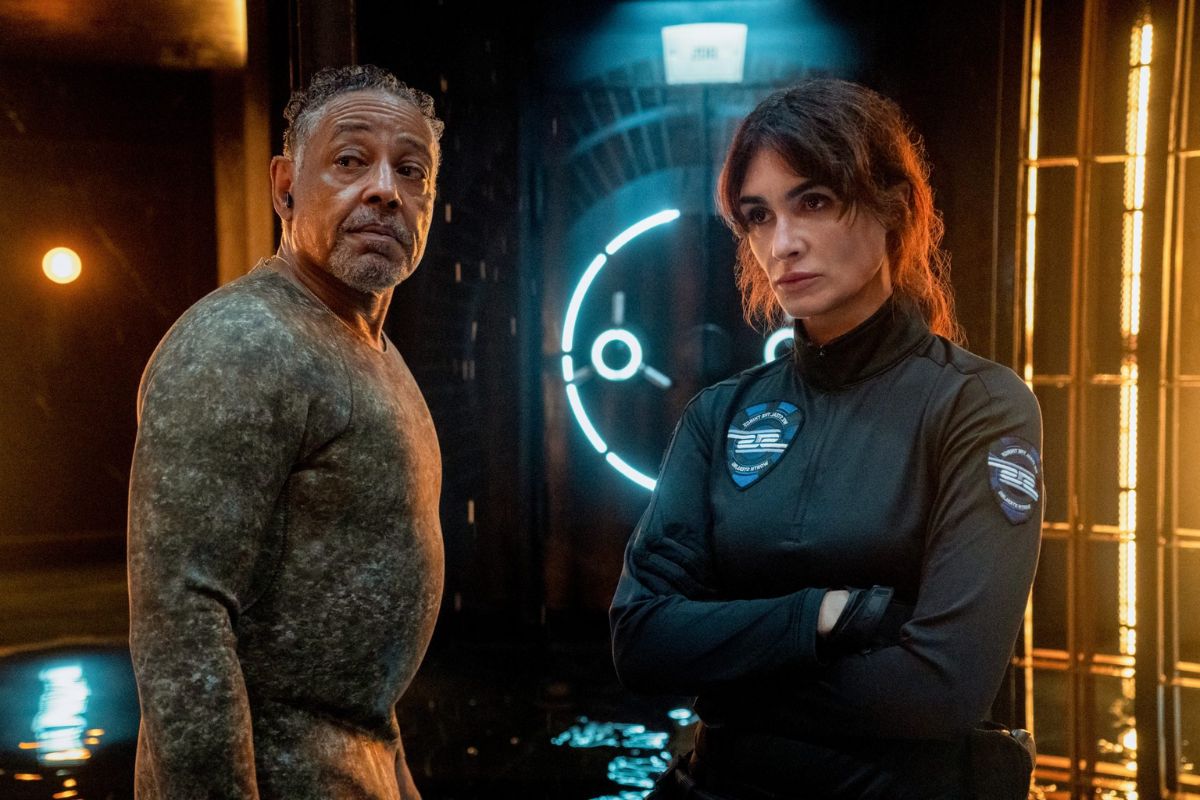 Watch White before Red and Pink, which takes place one day and six months before the robbery, if you wish to watch all the episodes chronologically and reject Netflix's advice to watch White last.
How to Watch Kaleidoscope Episodes in Chronological Order?
To watch Kaleidoscope episodes in chronological order, it's worth knowing in which order the attacks appear on Netflix and where they fall on the timeline. The synopsis is as follows: "Spanning 25 years, a crew of masterful thieves and their attempt to crack a seemingly unbreakable vault for the biggest payday in history."
Limited Series #Kaleidoscope in Netflix, can be watched in any order. First of a kind.

The new series is a non-chronological story about a bank heist in the middle of a storm. pic.twitter.com/C3BfIgN8Ap

— Christopher Kanagaraj (@Chrissuccess) January 2, 2023
Guarded by the world's most influential corporate security team and with law enforcement on the case, every episode reveals a piece of an elaborate puzzle of corruption, greed, vengeance, scheming, loyalties, and betrayals… All viewers will eventually watch all attacks, but the order in which they watch them will affect their viewpoint on the story, the characters, and the questions and answers at the heart of the heist."
Yellow: 6 weeks before the heist
Green: 7 years before the heist
Blue: 5 days before the heist
Violet: 24 years before the heist
Orange: 3 weeks before the heist
Red: the morning after the heist
Pink: 6 months after the heist
White: the day of the heist
So, chronologically, "Violet" should come first and "Pink" should come last. However, as you'll see, you might want to watch this series more than once because there might be hints you missed the first time.
Violet: 24 years before the heist
Green: 7 years before the heist
Yellow: 6 weeks before the heist
Orange: 3 weeks before the heist
Blue: 5 days before the heist
White: The day of the heist
Red: The morning after the heist
Pink: 6 months after the heist
The series provides a total of 40,320 distinct order combinations (in case you were wondering, it is eight factorial, which is a mathematical concept of probability to determine how many possible arrangements a collection of numbers can take). How re-watchable is that? "Moving around and seeing various orders gives you a distinct perspective on the characters."
In one episode, there will be inquiries addressed in a subsequent one, Garcia said to Tudum. Similarly, you could find answers to questions while viewing one episode that you weren't even aware were the answers to until you saw the question when watching another episode.
Do check out more articles here:
Filming wasn't done in chronological order either, which granted is rarely how any show or movie is shot. But actor Jai Courtney, who stars as Bob Goodwin, said some shoot days were downright confusing. "There are challenges in playing something that presents itself out of chronology."
But for me, I would argue that it wasn't that much more challenging to take on because you have further to go and there are more details in between," he told Tudum. "There were days in the way we shot it that I had moments of total confusion into where the fuck we were in the story."
The colors aren't only the shades you'd see in an actual kaleidoscope but there's a more profound significance to the show's title: "If you take each episode as a color, when they combine, all those colors make white," executive producer Russell Fine explained to Tudum.
Garcia added: "Each of the colored episodes would also then have colors within them, so I wanted to make sure that every episode had at least seven questions in it that were answered by at least one of the other episodes."
Undoubtedly a highlight for viewers and the actors were the hints and attempted to answer the puzzles. Giancarlo Esposito enthused about the miniseries' original approach to the traditional heist premise in an interview with TVLine. He explained that when given a chance to do so in a movie, there is only one trajectory.
"Everyone loves to try to figure out what the heist is going to be and how it's going to take place, and when you have an opportunity to do that in a movie, you sort of has just one trajectory," he said.
"With Kaleidoscope, what turned me on is the idea that the heist just wasn't one day, one heist, and then you got the cops trying to figure it out, or the heist people trying to get away and fence the money. This took place over some time, so the story gets told over a while, and you get to see how the heist affected each person who took part in it. And because of the way it's laid out, you can watch the seven [episodes] and get what happens and realize that all these pieces played a big part in solving the puzzle."
Is Kaleidoscope Based on a True Story?
Does Kaleidoscope have a real-life basis? A little, yes. A 10,000-square-foot underground vault containing $70 billion in bonds went stolen from midtown Manhattan in 2012 after Hurricane Sandy destroyed New York and New Jersey. 1.3 million soaking securities from 55 Water St. were being recovered over a lengthy period, according to Reuters at the time.
The amount of the stocks and bonds was not disclosed. Still, according to DTCC spokesperson Judy Inosanto, it was a "very small percentage" of the $39.5 trillion worth of stocks and bonds that its depository holds.
Kaleidoscope, a brand new heist series that can be watched in any order to tell the complete story, is now streaming

Which episode comes up first to start your watch experience? pic.twitter.com/aTOzZELUxs

— Netflix (@netflix) January 1, 2023
"It's loosely based on something that might have happened," Garcia told Tudum. "After Hurricane Sandy, $70 billion worth of bonds got flooded in the basement of the DTCC, a large clearing effort owned by a bunch of the big banks. To my mind, I was like, 'Well, that's a perfect coverup for a heist.'"
Kaleidoscope Trailer
you can watch the trailer below:
Last Lines
I hope you will find our helpful post. I appreciate you reading this a lot! Please leave a comment and share it with your friends if you find it useful. Keep in touch with us so we can provide further details about our website Leedaily.com.