Florence Pugh may be dating a new man. The 27-year-old "Don't Worry Darling" actress was spotted on Valentine's Day out and about with her boyfriend, Charlie Gooch, both of them sporting similar rings on their ring fingers.
The Oscar contender, who broke up with longtime lover Zach Braff last year, was photographed smoking a cigarette and drinking wine with her supposed new beau, as reported by Page Six.
At the British Fashion Awards in December, Gooch, who was later revealed to be the person in the photos by celebrity gossip site DeuxMoi, was seen out and about with Pugh.
The happy couple's most recent London date took place on Tuesday, and it ended with them cuddling up outside a charming garden bar. Wearing a gray sweater, baggy black pants, a gray bomber jacket, and black sneakers, Pugh cut a laid-back figure.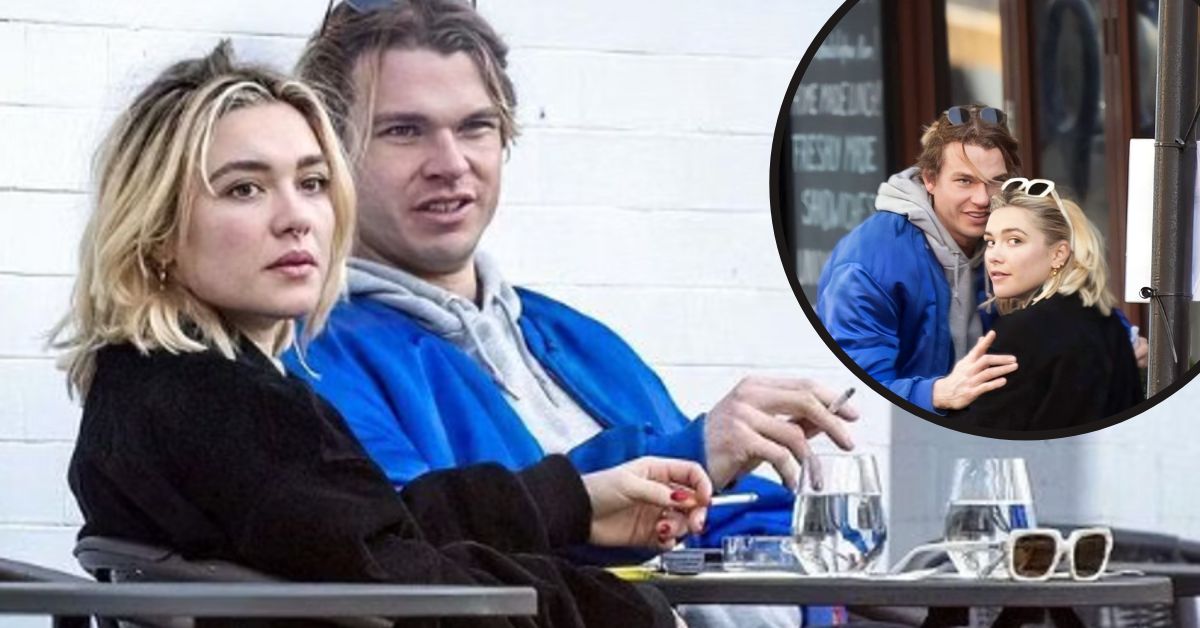 She wore gold hoop earrings and white-framed sunglasses with her highlighted hair in a loose updo. The guy she was with wore a gray hoodie, black trousers, a blue bomber jacket, and white high tops.
The identity of Gooch remains unknown, though an unnamed source claimed to DeuxMoi that he was an English "normie who she went to school with (in Oxford)".
She dated Braff, 47, for a while after he cast her in a short film he created for Adobe, where they first met. During the 2020 COVID-19 pandemic, the exes were quarantined together and were first seen hanging around in New York City in April 2019.
You may also be interested in the following articles on famous people's love lives:
The "Lady Macbeth" star, however, disclosed in August 2022 that she and Braff had secretly split up earlier that year.
She told Harper's Bazaar at the time, "We've been trying to do this separation without the world knowing, because it's been a relationship that everybody has an opinion on."
"We just felt something like this would really do us the benefit of not having millions of people telling us how happy they are that we're not together."
Yet it seems they stayed on good terms because when questioned about his ex for a Vogue cover story, the "Scrubs" star gushed about her acting skills.
Braff told the media source, "I quite simply think she's one of the greatest actors of her generation."