I Believe in Santa Ending Explained: A new Netflix original movie by Alex Ranarivelo titled "I Believe in Santa" is a conventional Christmas tale with romance, festive cheer, and an endearing couple who fight to accept their differences.
Lisa (Christina Moore) and Tom (John Ducey) met, fell in love, and eventually recognized their differences when Lisa learned Tom believed in Santa Claus and Tom learned Lisa didn't in the movie "I Believe in Santa." Ella, Lisa's daughter (played by Violet McGraw), loves to believe in the whole Christmas and Santa Claus thing because she is still young and hasn't been exposed to science or technology.
She may lose her sense of wonder since her mother, Lisa, wants her to be mature. Lisa could let others be satisfied with their confidence in the festival even if she doesn't believe in it herself, but would she be able to do that? Let's see if Lisa's outlook can change this Christmas.
I Believe In Santa Plot Summary
At the start of the narrative, Lisa was writing an essay on the Fourth of July at her place of employment. She respected her country's Independence Day and used the phrase "greater than Christmas" in her piece to emphasize her love for the occasion, which surely infuriated some people like Tom who are ardent Christmas revelers.
Tom, on the other hand, is a composed individual who respects both his own opinions and those of others. When Lisa's daughter Ella got lost in the crowds at the Fourth of July event and needed help finding her mother, Tom met Lisa there and kept Ella safe with him until he could locate Lisa. Ella was safe with Tom, and Lisa grew fond of him for his pleasant personality.
Do check out more articles here:
Ella invited Tom to see her perform at the carnival, and he accepted. Lisa and Tom's connection appeared mystical to them both after five months of dating. However, issues began to arise when Lisa learned that Tom was entirely fixated on Christmas and wasn't just a casual admirer of the holiday.
Tom, a lawyer with a busy schedule who only used his sick leave to deck out his room as though he were going to win a prize in a Christmas decoration contest, utterly turned Lisa off. She had to wait until January for Tom's crazy to pass because she couldn't just break up with him because he adored Christmas.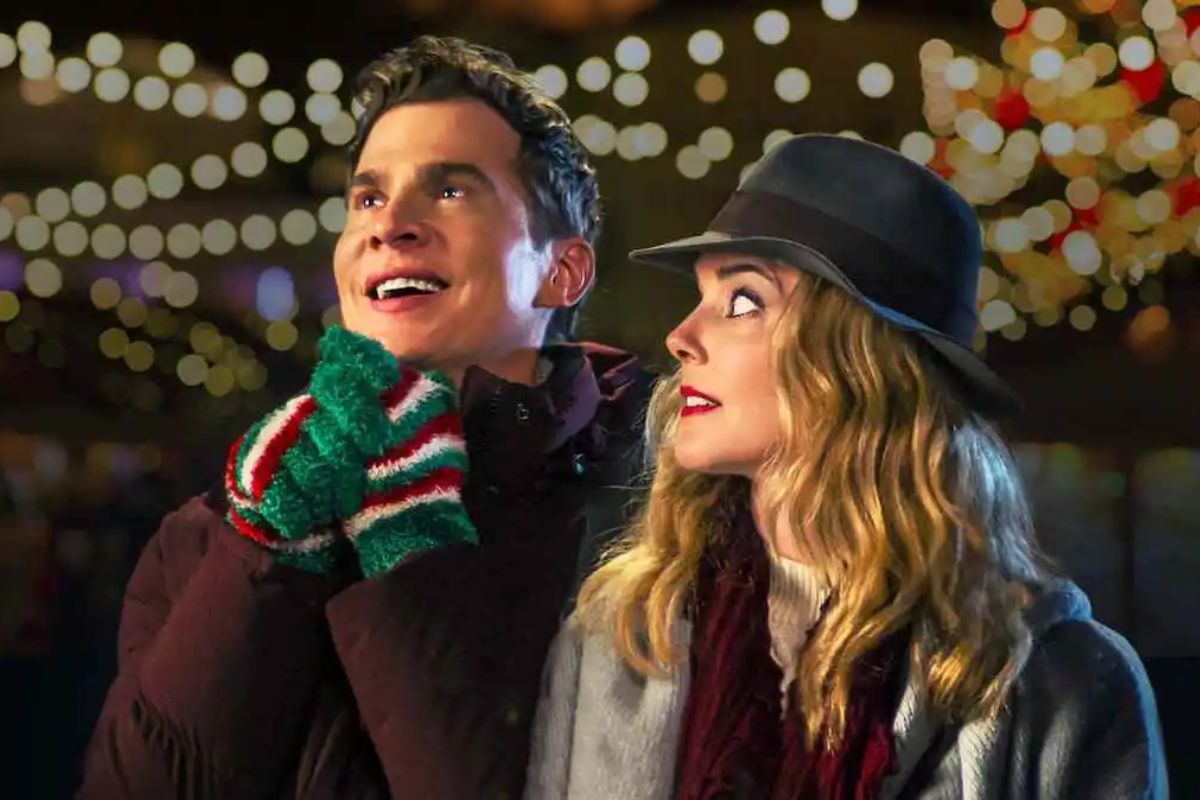 For Ella's sake and her romantic life, she also felt like giving Christmas another try because she started to admire that Tom was giving Ella's every wish his complete attention. Ella began to doubt Santa's existence, but Tom reassured her that if she believed in him, he would be a very real person.
Tom was allegedly behaving in this manner to spare Ella's feelings and maintain her sense of wonder. However, she soon discovered from a conversation that Tom genuinely did believe in Santa Claus and that he held a very peculiar belief in which he said that Santa travels through an alternate world or a parallel timeline that doesn't exist in the one we live in.
Lisa became agitated with Tom's outlandish holiday celebrations and was disturbed by his weird explanation. She finally called it quits when Tom insisted that she go on a sleigh ride and said that she didn't think they should see each other again, which broke Tom's heart and made him feel guilty for ruining their ideal relationship. But is it destroyed?
Let's look into it to see if they can resolve their problem; perhaps it's only a hiccup that can be resolved if they have trust in one another.
I Believe in Santa Ending Explained
When Lisa finally encountered Tom's perspective—which seemed absurd to her but sensible to Tom—a chasm between the two of them started to emerge. Lisa ultimately lost her cool and declared that she no longer believed in Santa because of her own personal reasons.
She claimed that she discovered a Barbie in her parent's closet when she was seven years old and that her parents reprimanded her for spoiling Christmas and their surprise for her. She was shocked to learn that by emphasizing the event, her parents had offended their young daughter. Now, when Tom prioritized his love for Santa over her, she was in the same predicament.
Tom felt terrible for ruining Lisa's mood by pressing her to believe in this event, even though he had no intention of harming her. Ella's project arrived during Lisa and Tom's break to discuss the situation; Ella was unable to complete it without assistance. To help her with her project, which was to construct a sleigh for their upcoming race, Lisa's best friend Sharon took her to Tom's.
Lisa then visited Assan, a friend of Tom's, to see if they could come up with a solution to the dilemma Tom and Lisa were facing. Assan made an effort to illustrate the difficulties he had had as a Muslim due to his faith. Tom was the one person who had never treated him with disdain, despite the fact that everyone else had ridiculed him for his religious practices and beliefs.
Assan never bothered Tom's emotions or his enthusiasm for Christmas as a result. Assan retorted that both were just tales people had always believed true when Lisa complained that Santa Claus isn't a religious figure. Tom had faith in Santa despite the lack of evidence, just like we do when we have faith in a religion.
I Believe in Santa actually had no right to go this hard pic.twitter.com/qnCb14w09h

— Netflix (@netflix) December 16, 2022
Lisa acknowledged her error and tried to act more appropriately. She then spoke with Tom about putting their dispute behind them while she was at Ella's sleigh race. Tom wasn't harboring any grudges either. They won the race, and after receiving the trophy, they both agreed to keep their friendship despite holding opposing views because, in the end, both Tom and Lisa merely wanted to start a happy family with Lisa and Ella.
Ella was surprised when Tom asked Lisa to marry him because this was the present she had asked Santa for. At the film's conclusion, Ella was given an "iPhone" as a gift, and Lisa realized it was actually Tom. Ella's wish coming true may therefore demonstrate that Santa Claus isn't actually honest, but that those who trust in his magic and consistently wish others well are the ones who truly merit the presents of love.
Although Lisa never developed a belief in Santa, she was pleased with her husband Tom's Santa belief, so Tom ceased urging her to participate in these celebrations. Once their differences were settled, they were able to embrace one another.
I Believe in Santa Trailer
You can watch the I Believe in Santa trailer below:
Final Words
The charming romance drama "I Believe in Santa" will captivate viewers of all ages. It is not meant to be used for deep emotion or thought. The movie's charm resides in its desire to keep your sense of childlike wonder, even though the plot may seem juvenile. Tom had always believed in the existence of Santa Claus since it stoked his nostalgia for his youth, which may have had a significant influence on his life.
Because of this, he never tried to change himself or give up on the magic in an effort to win Lisa over, and as a result, Lisa accepted him for who he was. Even if you don't believe in Christmas, you'll enjoy the movie's excellent education on this topic. But if you do, never lose that sense of awe, no matter how old you get.
Visit Leedaily.com or review our recommendations for the top Netflix shows and movies.