With the highly anticipated 26th episode of Silent Witness, normality is returned after last year's 25th-anniversary series, which saw the show mess up its cherished formula by returning cases to their two-episode format.
After Simone Tyler's family-related departure, Nikki and Jack, the Lyell's two most senior figures, return to the scene, along with several newcomers who help the pathology section get back to full strength.
Silent Witness season 26 features many recognizable celebrities taking on captivating guest parts in addition to several new Lyell team members. However, who will be joining the cast of episodes 1 and 2?
Silent Witness Season 26 Episodes 1 and 2 Premiere Date
On January 2 and 3, respectively, at 9 p.m., episodes 1 and 2 of Silent Witness's 26th season premiere on BBC One. After episode 1 breaths of air, viewers can immediately access episode 2 on BBC iPlayer.
In the first case of the series, titled The Penitent, the Lyell team is thrust into the risky realm of organized crime when they are enlisted to assist with the investigation after a man mysteriously falls from a tall building.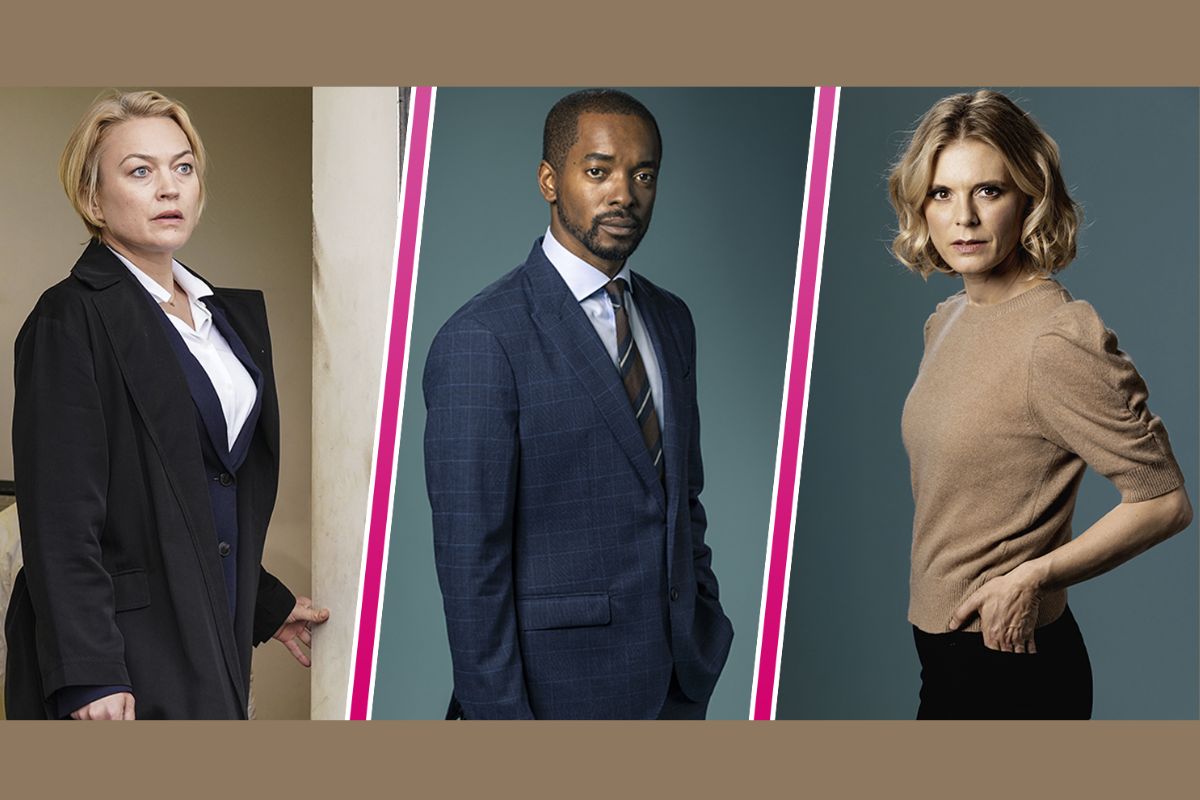 Nikki and the team discover, with the help of the NCA, that the incident might have something to do with the infamous mafia organization known as the "Ndrangheta."
Nikki finds herself entangled in the mafia's web as the investigation delves deeper and darker, with possibly fatal results.
You can check out our previous article:
Silent Witness Season 26 Episode 1 and 2 Cast
The primary cast of the Lyell is at the center of the new series, as it was with Silent Witness, while a slew of guest stars are introduced with each investigation.
Silent Witness season 26's cast for episodes 1 and 2 includes:
Main cast
Emilia Fox as Dr. Nikki Alexander
David Caves as Jack Hodgson
Episode 1 arrivals
Aki Omoshaybi as Dr Gabriel Folukoya
Alastair Michael as Velvy Schur
William Willoughby as Anthony Drinkwater
Sophia Myles as Laine Cassidy
Matteo Carlomagno as Stephen Ross
Tristan Ruggeri as Luca
Issy Knopfler as Chloe
Kuni Tomita as Soju
Pearl Jarrett as an Older woman
Abigail Climer as Teacher
Karishma Navekar as NCA detective
Orion Lewis as Student
Episode 2 arrivals
Brett Allen as Eddie
Danny Parsons as Plain Clothes Cop
Eve Polycarpou as Angela
Marva Alexander as Receptionist
Rad Lazar as Bobby
Charlotte Coleman as Naomi
Cast Spotlight
Episode 1:
Aki Omoshaybi as Dr Gabriel Folukoya
In season 26, Aki Omoshaybi plays Dr. Gabriel Folukoya, one of two new team members who is a pathologist with a passion for data analysis.
Since his debut in 2014, the London-based actor has played 20 roles. Notable appearances include The Riot Club, Kids in Love, Star Wars: The Last Jedi, Sick of It, Doctor Who, The Pursuit of Love, Father Brown, Midsomer Murders, and Queens of Mystery.
Alastair Michael as Velvy Schur
Alastair Michael, who plays the role of Velvet Schur, a trainee anatomical pathology technologist (ATP) who recently left his Orthodox Jewish community, is the other major newcomer in Silent Witness's current season.
Alastair, a native of Manchester, first started acting in 2017 when he had an appearance in the TV show Snatch. He then made another appearance in the BBC drama Ridley Road in 2021.
Matteo Carlomagno as Stephen Ross
Italian actor Matteo Carlomagno, who plays Stephen Ross in the first episodes of Silent Witness season 26, is another famous guest performer.
The actor made a few English-language roles in films like All The Money In The World, The Young Messiah, and Jumper. He also met Emilia Fox while filming the mystery series Signora Volpe. However, Matteo has spent a large portion of his career in Italy where he has acted in a large number of movies and TV shows.
William Willoughby as Anthony Drinkwater
William Willoughby, an actor who has primarily worked as a stuntman throughout his career and has racked up 260 credits to his name, plays the unfortunate Anthony Drinkwater in episode 1.
The Star Wars movies The Force Awakens, The Last Jedi, The Rise Of Skywalker, and Rogue One, as well as House Of The Dragon, Game Of Thrones, The Batman, The Witcher, Last Night In Soho, Fast And Furious: F9, and Wonder Woman 1984, have featured Willoughby in stunt roles in the past.
Sophia Myles as Laine Cassidy
Sophia Myles has been a constant on our screens ever since she made her acting debut in 1996, and in Silent Witness, she makes her movie debut as Laine Cassidy of the NCA.
The Prince And The Pauper, Mansfield Park, Foyle's War, Tristan + Isolde, Doctor Who, the TV series Moonlight, MI-5, Transformers: Age Of Extinction, A Discovery Of Witches, A Very British Scandal, and the endearing BBC series Our Zoo are just a few of Sophia's 47 acting credits.
Issy Knopfler as Chloe
Issy Knopfler, who plays Chloe in Silent Witness, is one of the movie's more recent additions. She only made her acting debut in 2019.
Since the actress is the daughter of Dire Straits leader Mark Knopfler, her last name could sound recognizable to music lovers.
Issy's acting career began with a string of brief film roles, but fans would probably recognize her from her roles with Emilia Fox in the films Before We Die and Signora Volpe.
Do check out more articles here:
'Alchemy of Souls' Season 2 Release Date: How to Watch, Cast, Plot and More
Schmigadoon! Season 2: What We Know About the Plot, Cast and Release Date
Episode 2:
Brett Allen as Eddie
Brett Allen, who plays Eddie, is one of the most noticeable newcomers in episode 2.
The Nevers, Top Boy, Official Secrets, A Very English Scandal, Doctors, Sherlock, EastEnders, and even a prior episode of Silent Witness, since he appeared in season 18 of that show in 2015, are just a few of the actor's 40 roles.
Eve Polycarpou as Angela
Eve Polycarpou, an English Cypriot actress who plays Angela in episode 2, is another newcomer.
Her first acting role was in an Inspector Morse episode from 1991, and she has since made appearances in shows like Birds of a Feather, Jonathan Creek, The Bill, I Hate Suzie, and Holby City.
Charlotte Coleman as Naomi
Charlotte Coleman (also known by her maiden name Jackson), who plays the role of Naomi in episode 2, rounds off our list of the cast.
Charlotte has only had three acting roles so far, with appearances in Keith Lemon: The Film and Ian Fleming: Bondmaker being her other two credits.
Fans will likely recognize her most, though, for her time spent as a TV presenter. In 2013, she competed in the ITV diving competition show Splash! and appeared on shows like Sky Sports News and 71 Degrees North. Chris Coleman's wife, Charlotte, is a football manager.
The first and second episodes of Silent Witness season 26 has aired on BBC One and iPlayer on January 2 and January 3, 2023, respectively.
Final Lines
If you are interested in learning more about the information offered in the preceding sentence, it is highly advised that you keep a constant connection to Leedaily.com. This is because you will have access to more information there.