Henry Cavill has become one of the entertainment industry's most adored actors in recent years, thanks to his notable acting credits and endearing, unassuming personality. But in the tumultuous year 2022, many of Cavill's lines of work have abruptly ended, with him giving up his part as Geralt of Rivia in The Witcher and being fired from the Superman role by DC's new studio chief, James Gunn.
However, Marvel fans didn't waste any time in demanding Henry Cavill play Captain Britain in the MCU, thus some have expressed optimism about the historic turnabout. Henry Cavill has undoubtedly been busy in the last three months of 2022. He made his long-awaited return to the role of Superman in October's Black Adam, which was perceived as a portent of his return to DC on a more permanent basis, perhaps even involving a Man of Steel 2 sequel.
Much to the dismay of fans, Cavill revealed later that month that he would be leaving Netflix's The Witcher series after the forthcoming third season, with Liam Hemsworth replacing him for season 4. In November, 39-year-old Cavill returned to Netflix's Enola Holmes 2 as Sherlock Holmes.
He had a bigger role than in the first movie because he and sister Enola were looking into the same case from two distinct perspectives. Then, in December, Cavill's departure from the role of Superman was unexpectedly announced by DC's new studio chief James Gunn, who intends to take a fresh approach with a younger version of the character.
After Cavill quit playing Superman, there was a lot of discussion among fans, with many predicting that he would be going back to The Witcher or that he might be up for the role of the next James Bond.
On December 16, Cavill made a new development in the story when he said that he will be starring in and serving as executive producer on a "Warhammer Cinematic Universe," which would be based on the tabletop game of which Cavill is a renowned fan.
Marvel Fans Demand Henry Cavill is Cast as Captain Britain
Following the announcement that Henry Cavill would be leaving his role as Superman, people immediately began speculating about what he would be working on next. Many thought he should work on Captain Britain for the Marvel Cinematic Universe.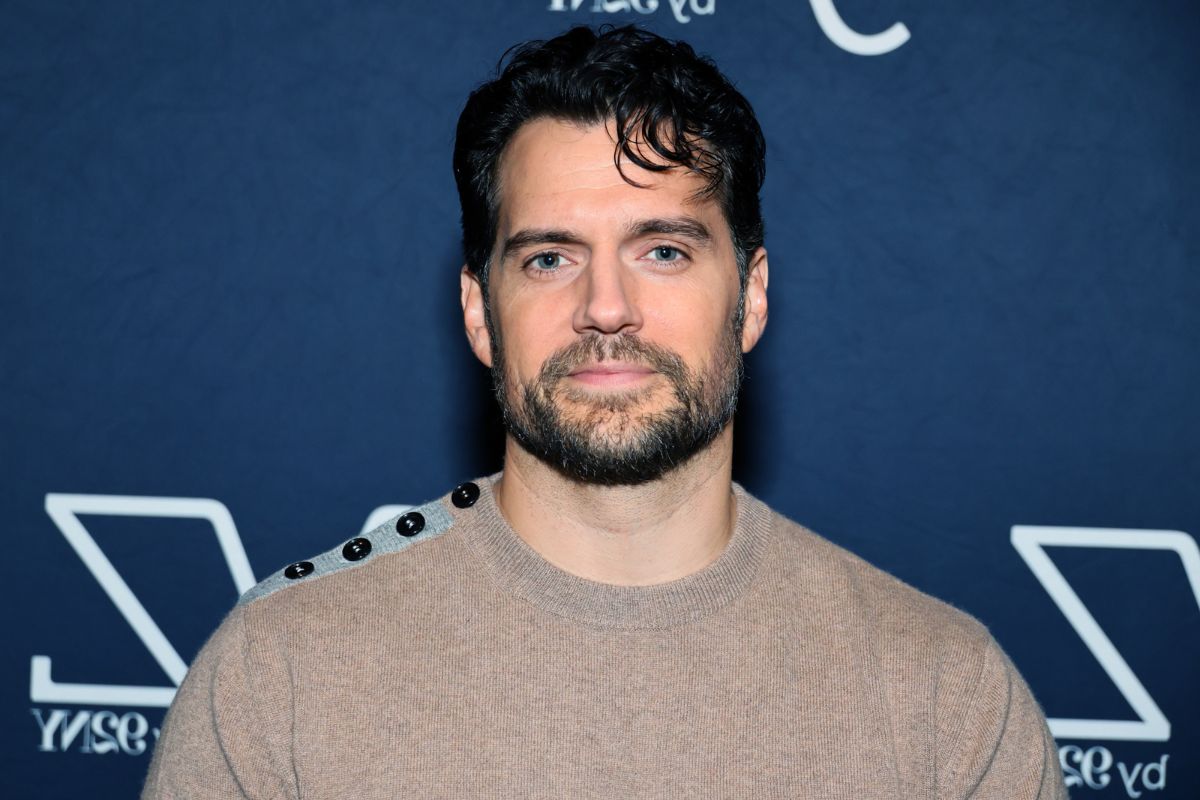 One fan on Twitter wrote: "With Henry Cavill being out for the count with The Witcher & Superman this is the perfect opportunity for Marvel Studios to reel him into the MCU as Captain Britain!"
While another added: "Henry Cavill moving into the MCU as Brian Braddock AKA Captain Britain, and properly adapting Excalibur would be the absolute best outcome of this whole sorry situation. Marvel makes DC & Warner Brothers' loss, your gain.
"Can we have Henry Cavill as Captain Britain now, please? Also, James Bond…," commented this hopeful Twitter user. This fan commented: "Henry Cavill is now available to play Captain Britain in the MCU. Just sayin'." Meanwhile, this fan disagreed and believes that Cavill would suit another role: "I would prefer Henry Cavill to play Doctor Doom than Captain Britain. Just watch Mission Impossible Fallout if you want justification for it…"
And finally, this fan has offered several potential roles that Cavill could play should he ever join the MCU: "There are three characters that Henry Cavill can play in the MCU. 1. Captain Britain 2. Hyperion 3. Sentry. These 3 would honestly fit him really well if he was to join the MCU."
Do check out more articles here:
Henry Cavill has left "The Witcher," And Liam Hemsworth Will Now Play The Lead Role.
Who is Captain Britain?
In the Marvel comics, Captain Britain is a superhero who was once the somewhat ordinary Dr. Brian Braddock. Braddock, a Ph.D. holder, was employed at a research facility when mercenaries attacked it in an effort to abduct the scientists that were present.
Henry Cavill has seen "the various rumors about Captain Britain" and thinks it would be "loads of fun to do a cool, modernized version" of the character in the MCU. pic.twitter.com/EZfXbzkOhq

— IGN (@IGN) November 11, 2021
In an attempt to summon assistance, Brian fled the scene on a motorcycle, but he was run off the road and left for dead. Braddock, who was bleeding to death, was approached by Merlin and his daughter Roma, who promised him a second shot at life in exchange for accepting the Amulet of Rights and becoming the next great champion of Great Britain.
Braddock assumed the identity of Captain Britain as a result, and as he used the Star Sceptre, he gained superhuman strength, stamina, durability, reflexes, sense, and the ability to fly. However, Elizabeth "Betsy" Braddock, Brian's identical twin sister, eventually succeeded Brian as Captain Britain.
Final Lines
Henry Cavill confirmed that he would not be playing Superman in James Gunn's upcoming film, set during the Man of Steel's youth. Stay tuned with us on leedaily.com for more latest updates and recent news.