The first episode of 2023 will show on January 4 (1/4/2023) at 8 p.m. ET, and it will feature the last 13 Challengers. The thirteenth episode, titled "Blind Faith," will show tonight at 8 p.m. ET on MTV and will also be available live through streaming on Philo (free trial) and fuboTV (free trial), among other live TV services.
Last week, tensions between Tori and Jordan reached a new high when she tried to use their history together to sway his vote, and he publicly dubbed her a "terrorist."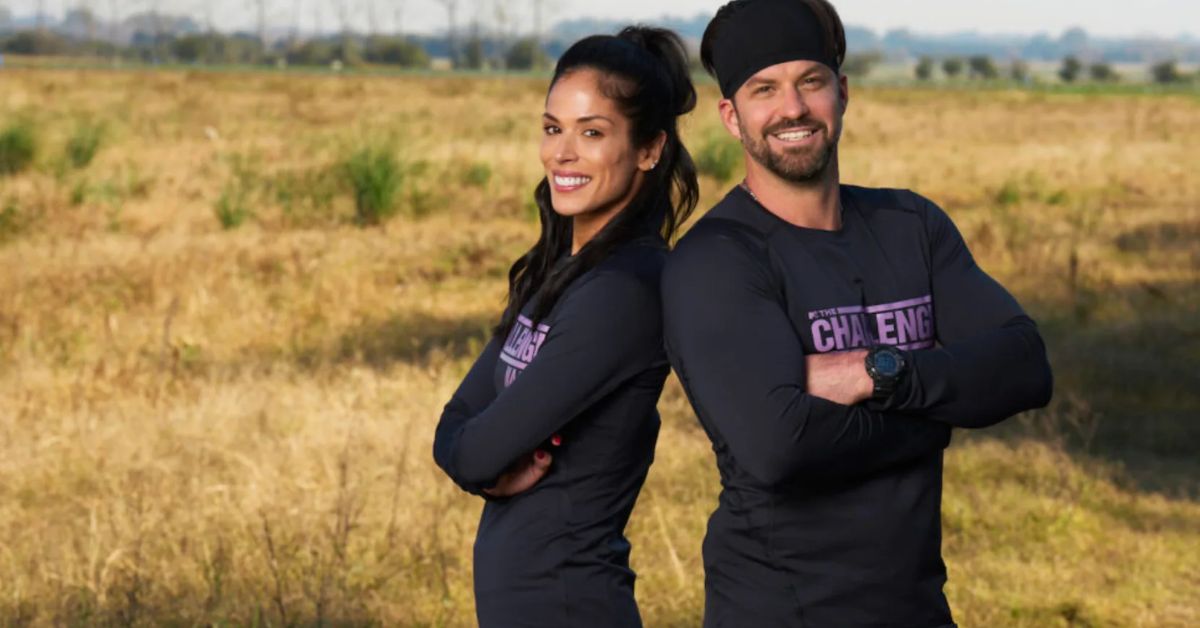 Where Can You Stream It For Free?
Free trials of DirecTV Stream, Philo, and fuboTV are available to cord-cutters who want to watch the show live. Free online viewing of the show is available to cable customers who can check in to MTV.com using their cable credentials. The next day, you may watch the show whenever you choose on Paramount+.
When is "The Challenge" on TV?
The Challenge: Ride or Dies Season 38 Episode 13 aired on January 4 at 8 p.m. ET, you can watch it now
You can check out Our Previous Article-
What Will Happen This Week?
One player faces penalties for burning her vote rather than striving to safeguard her Ride or Die at all costs, as stated in the MTV summary. Nany and Kaycee struggle with being on different teams.
Notably, that one person is probably Moriah, who didn't use her vote to prevent her Ride or Die, Faysal, from receiving the key vote in the previous week's elimination.
What Happened Last Week?
The incredible season Nelson had to endure ended. The majority of people would say that Nelson has developed greatly as a person and a player this year. All season long, he has been one of the most entertaining players to watch for a number of reasons, including his reconciliation with Faysal, his alliance with Nuys, his adorable romance with Olivia, and the end of his 54-day losing streak in daily challenges. A developing relationship with Fessy, however, would prove to be his downfall.
The "Underdogs," also known as Team Moriah, won this week's challenge by the slimmest of margins—just two seconds. Almost immediately afterward, Devin and Jordan concluded that Fessy and Nelson's alliance had to be broken up, and that the best way to do so would be for the two to face off in elimination.
You can check out Our Previous Article-
When Jordan almost blew it by promising he wouldn't mention Fessy's name, it looked like the direct vote was destined to go to Fessy all along. But when Jordan's ex-girlfriend Tori used their history together to blackmail him into keeping quiet about Fessy, he had an out.
Jordan placed her on the spot in the zone, explaining that he was breaking his promise because he wouldn't "negotiate with terrorists." It's questionable reasoning on Jordan's part, given that he insists on being a man of his word at all times, but it made for wonderful television.
Nelson was cornered because Johnny Bananas and Chauncey had agreed on a plan in advance, and it turned out that Chauncey did indeed rescue Johnny by using the "safe" dagger. Fans will recall that Chauncey and Nelson have been at each other's throats since Nelson informed Amber, Chauncey's Ride or Die, that she wasn't even in his top 4.
Nelson lost the drywall spear-yanking competition against Faysal, who was much larger and stronger than Nelson. Upon reuniting with Nurys afterward, he learned that it was his responsibility that Nurys was also being sent home.
Last Lines
In the first 2023 episode, which aired on January 4 (1/4/2023) at 8 p.m. ET, the remaining 13 Challengers will compete for the title. Tonight at 8 p.m. ET on MTV, as well as Life on Philo (free trial) and fuboTV (free trial), among other live TV services, is the thirteenth episode, "Blind Faith."
We try our best to give you useful information, so now, in return, visit our site, Leedaily.com for some related information.