Ken Block, a professional rally driver and co-founder of DC Shoes and the Hoonigan Racing Division, passed away at age 55. On January 2, 2023, at age 55, RALLY actor Ken Block passed away tragically at his ranch in Utah.
Here is what we know about the passing of the driving great, as confirmed by his team, Hannigan Racing Division.
On Monday, January 2, 2023, Hoonigan Industries and the local government made the devastating announcement of the motorsport legend's passing. What took place? What is known about Ken Block's cause of de@th is listed below.
What was Ken Block's cause of de@th?
Hoonigan and the regional government stated on January 2, 2023, that Ken had perished in a snowmobile accident close to his ranch in Woodland, Utah. He was "riding a snowmobile on a steep slope when the snowmobile upended, landing on top of him." the Wasatch County Sheriff's Office in Utah said in a Facebook post. On the spot, Ken was declared dead.
In a statement distributed on social media, Hoonigan Industries acknowledged his passing: "It's with deepest regrets that we can confirm that Ken Block passed away in a snowmobile accident today. Ken was a visionary, a pioneer and an icon. And most importantly, a father and husband. He will be incredibly missed."
In June 1994, Ken, Damon Way, and Clayton Blehm launched the skateboard and snowboard company DC Shoes. After selling the business in 2004, Ken changed his attention and entered the rallying industry. He swiftly gained notoriety in the business, eventually establishing the Hoonigan brand and creating the well-liked Gymkhana YouTube video series.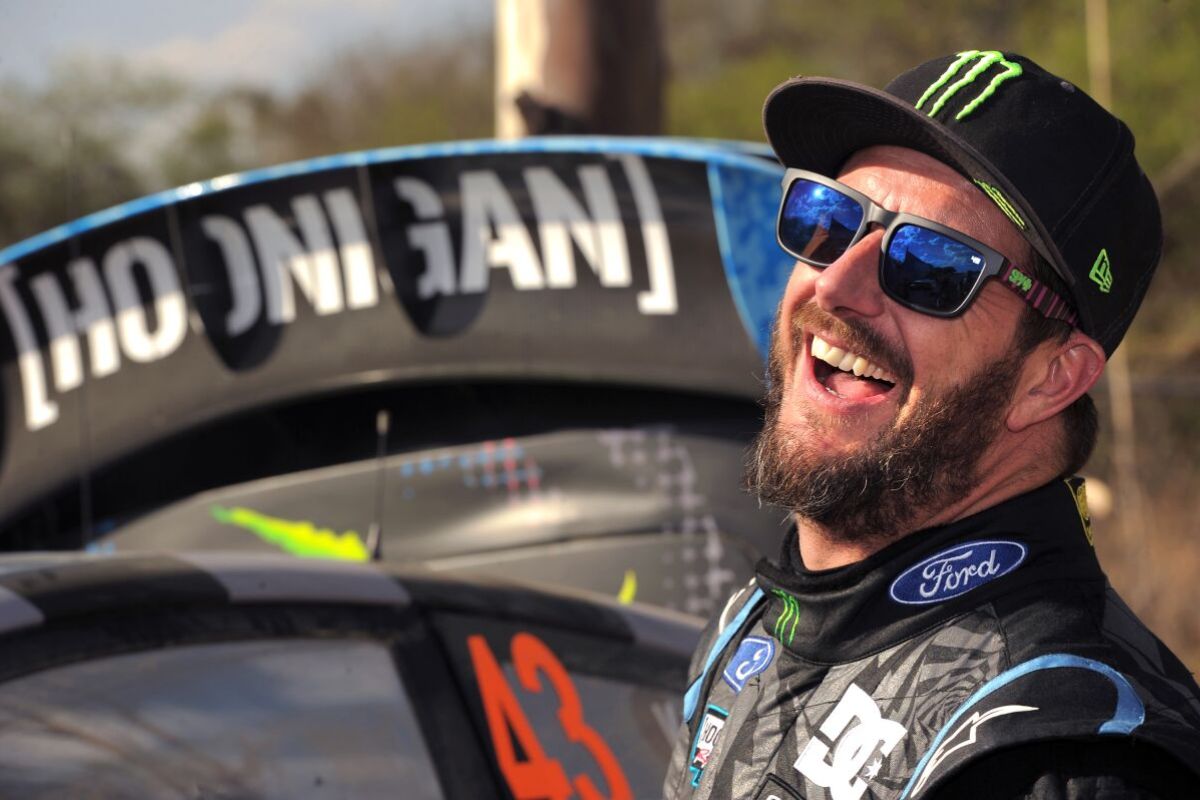 "Ken was a legend in his ability to take a vision and make it a reality. He created an industry," Steve Arpin, Ken's teammate in the Nitro RallyCross series, told ESPN. "But if you were lucky enough to know him, that's where the best parts of Ken surfaced. He treated his friends like gold and would create opportunities for whoever wanted to put in the work. He was everything this world needed more of and just happened to do a lot of really cool stuff on the side."
In an interview with ESPN, the legendary action sports figure Travis Pastrana said that 2022 was Ken's year.
"Ken was so happy. At the races, he was happy to be racing with [his wife] Lucy and to have his daughter racing and his kids at most of the races," Travis added. "Few people get to the point where everything comes together, and to have it all taken away like this is devastating."
During this trying time, our thoughts are with Ken's family, friends, and supporters.
Do check more related articles:
Who was Ken Block?
Between 2005 and 2015, Ken Block raced in every season of his ten-year professional career as a rally car racer. He also participated in various action sports, such as snowboarding, motocross, and skateboarding.
In addition to racing, he co-owned Hoonigan Industries, which produces clothing and accessories for auto fans, and co-founded DC Shoes, a skating fashion brand, in 1994.
For British viewers, he is most remembered for his appearances in two episodes of Top Gear. Block also became well-known for his YouTube "gymkhana" films, where he pulled off risky maneuvers in various cars.
Block was born on November 21, 1967, in California. His wife Lucy and 16-year-old racing driver daughter Lia are his only surviving family members.
How did Ken Block d!e?
On the afternoon of January 2, 2023, Block perished in a snowmobile accident close to his ranch in Park City, Utah. He was reportedly riding the snowmobile down a steep slope when it overturned and crashed on top of him, according to the police.
Despite traveling with others, he was riding alone when the tragedy occurred.
His passing was verified by the Wasatch County Sheriff's Office, which added in a statement: "We are saddened to hear of the loss of Kenneth and our hearts are with his family and friends so deeply affected."
"We thank all of our first responders for their continued service." The state medical examiner will now ascertain the precise cause of de@th.
Who did Ken Block race for?
Throughout his illustrious career, the well-liked driver competed for several teams. He made his racing debut in 2005 with Vermont SportsCar and competed with Subaru as a sponsor.
But in 2010, he joined the Ford-sponsored Monster World Rally Team. Later, in collaboration with Block's Hoonigan Industries, the team evolved into Hoonigan Racing Division.
When was Ken Block on Top Gear?
Two Top Gear episodes, one from 2009 and one from 2010, featured Block. He co-starred in the first movie with James May as "Captain Slow," driving a Subaru across a rally stage near Inyokern Airport in California.
And in the second, Jeremy Clarkson challenged him to navigate the test course in a three-wheeled Reliant Robin. However, he rolled the car in the first bend and escaped unharmed.
Do check more related articles:
Shirley Watts, the 84-year-old Wife of Rolling Stones Drummer Charlie Watts, Died
Final Lines
If you are interested in learning more about the information offered in the preceding sentence, it is highly advised that you keep a constant connection to the website Lee Daily. This is because you will have access to more information there.