According to a police report, a roommate who managed to escape the University of Idaho killings encountered the perpetrator shortly after her companions were brutally murdered in their beds. Dylan Mortensen, 21, recalled her unnerving experience with the black-clad person when she opened her bedroom door after hearing a disturbance a little after 4 a.m.
According to the police report: "[Mortensen] saw a figure clad in black clothing and a mask that covered the person's mouth and nose walking towards her. Mortensen described the figure as 5′ 10″ or taller, male, not very muscular, but athletically built with bushy eyebrows. The male walked past [her] as she stood in a 'frozen shock phase.' The male walked towards the back sliding glass door. Mortensen locked herself in her room after seeing the male."
Ethan Chapin, 20, Xana Kernodle, 20, Madison Mogen, 21, and Kaylee Goncalves, 21, were all slain by a masked assailant in their Moscow, Idaho, home just seconds before. Bethany Funke, 21, was also a roommate, and she escaped the incident unscathed. Although Mortensen's interaction transpired about 4 a.m., it is not clear why police were not notified until around lunchtime – over eight hours later.
The statement also details how authorities determined that Bryan Kohberger, a Ph.D. student in criminal justice from the neighboring town of Pullman, Washington, was responsible for the killings since his DNA was recovered at the crime site. He appeared in an Idaho court Thursday to be charged with four charges of first-degree murder.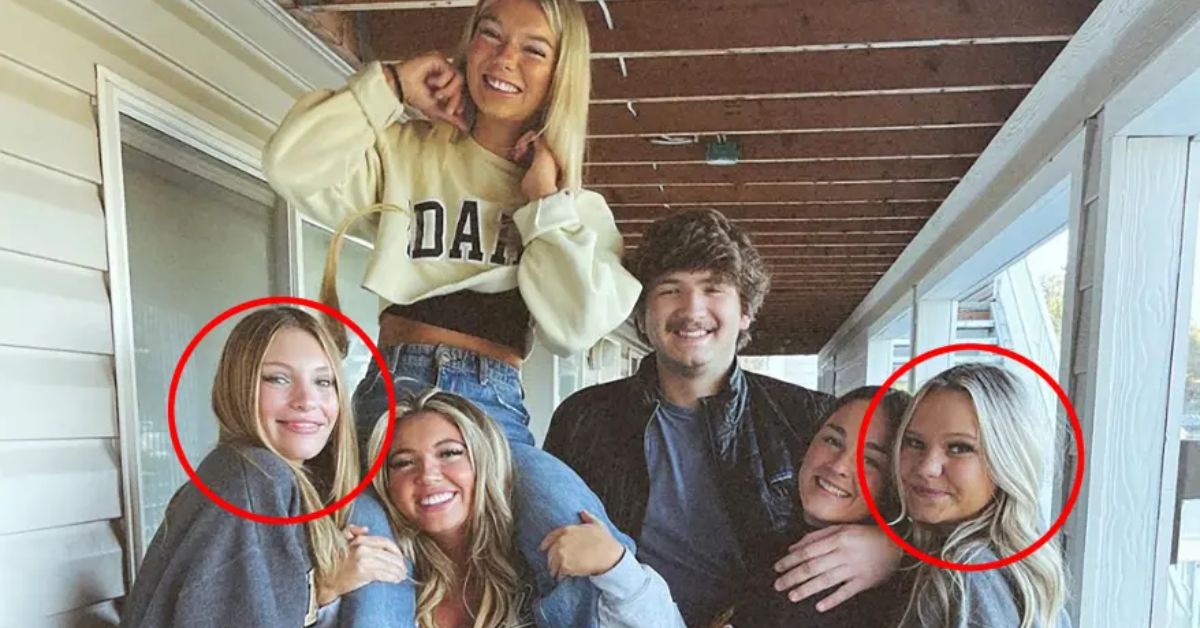 According to the police report, the six persons — all close college friends — were home at the three-story residence located at 1122 King Road in Moscow around 2 a.m. Nearly two hours later, the murderer attacked. Mortensen, who resided on the first floor, claimed she had fallen asleep but was woken at 4 a.m. when "she heard who she thought was Goncalves say something to the effect of 'there's someone here.'"
You can check out Our Previous Article-
When she looked out her window, she saw nothing unusual. After hearing what she believed to be Kernodle's cries, Mortensen "opened her door a second time," as stated in the police report. Shockingly, the article states that Mortensen "then said she heard a male voice say something to the effect of 'It's ok, I'm going to help you.'"
"I didn't do anything."

"The shopping is better in Idaho."

That's what #Idaho murder suspect Bryan Kohberger told Pennsylvania jail personnel, according to sources, says @TVAshleigh.

Kohberger was described as 'creepy' while in custody.

— JB Biunno #HeyJB (@WFLAJB) January 5, 2023
After that, the suspect apparently fled the horrific scene, as surveillance footage from surrounding homes showed a vehicle matching Kohberger's description driving away. Both of the surviving roommates were alleged to have cooperated with authorities and were immediately eliminated from suspicion after the brutal killings.
The two finally spoke out during the early December funeral ceremony, reading heartfelt letters about the "four beautiful people" they had known. The pastor of Real Life Ministries read aloud from the letters written by the two survivors, saying things like, "Maddie, Xana, Kaylee, and Ethan were all one of a kind."
"To Xana and Ethan: they were the perfect pair together and had this unstoppable relationship," Mortensen wrote. "My people who changed my life in so many ways and made me so happy. I know it will be hard to not have the four of them in our lives, but I know Xana, Ethan, Maddie and Kaylee would want us to live life and be happy and they would want us to celebrate their lives."
According to Funke's essay, the world "were all gifts to this world in your own special way — and it just won't be the same without you." On December 30 at around 2:00 in the morning, a SWAT squad raided the home where the alleged killer's parents lived in Monroe County, Pennsylvania, and captured the suspect. Kohberger landed in Idaho by aircraft on a Wednesday evening after immediately waiving his right to an extradition hearing.
As required by Idaho law, the affidavit was made public after his initial court appearance on Thursday. He faces four counts of first-degree murder and one count of burglary.
You can check out Our Previous Article-
He has not yet entered a plea to the charges against him, and Thursday's meeting was not an arraignment, but it is generally anticipated that he will do so. He will appear again in court on Jan. 12 for a status hearing. The suspect was a Ph.D. student in criminology at Washington State University Pullman and resided about 10 miles from the crime scene. Authorities have yet to say whether there is a connection between Kohberger and the deaths.
Last Lines
A roommate who escaped the gruesome murders at the University of Idaho apparently ran across the killer soon after her friends were killed in their sleep.
Maintain Your Current Awareness by Reading the Most Recent News on Our Website leedaily.com.