A movie premiere and a party were just another night in the life of a famous rock musician. But it was also Keith Moon's last night that night.
The real Keith Moon was an insecure man who was also a son, brother and parent. In the eyes of the general public, Keith Moon was The Who's hysterical drummer and a hell-raising, daring comedian who always lived in the present. And it was this Keith Moon that tragically ended his life on September 7, 1978.
The Who's first new album in three years, Who Are You, was released a month earlier. However, Keith's drug and alcohol use hurt his appearance and performance. Moon's playing was irregular and unstable, and to hide a gut in the cover photo, he was forced to look like Christine Keeler. Keith was concerned and depressed since The Who couldn't tour due to Keith's health.
For some time, Moon had been taking Heminevrin. Dr. Geoffrey Dymond, a doctor on Harley Street, had given him a strong sedative. Heminevrin reduced alcohol cravings but could also make users meek and forgetful. But it did. Moon reduced his alcohol consumption in the days before he passed away.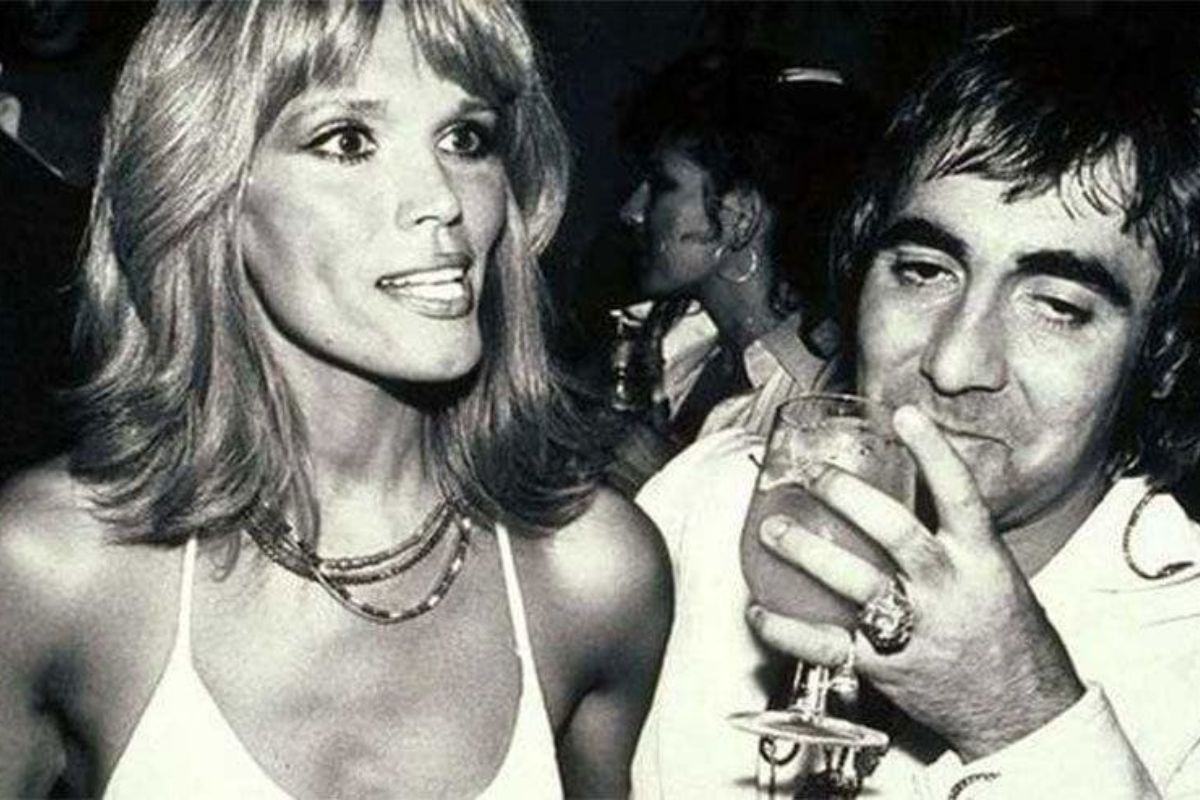 On September 6, Paul McCartney hosted a gathering at the Covent Garden eatery Peppermint Park to commemorate Buddy Holly's 42nd birthday, which fell on September 6. McCartney had purchased Holly's song publishing rights, and The Buddy Holly Story, a biography, had its world premiere that evening.
Moon initially expressed his desire to skip the celebration to his girlfriend, Annette Walter-Lax. He changed his mind and called his dealer, who provided some cocaine when she said she still wanted to leave.
Do check more related articles:
When the couple got to Peppermint Park, Annette later stated that Moon either didn't drink or, if he did, that he only had two drinks. The fact that he didn't binge on the complimentary champagne was a step forward, even if he was still doing cocaine.
Other partygoers recall Keith as upbeat and unusually sober, including Paul and Linda McCartney, David Frost, and ex-Faces drummer Kenney Jones (who, unbeknownst to anybody, would replace Moon in The Who).
Others, like Richard Cole, a former tour manager for Led Zeppelin, recall Moon telling them he intended to marry Annette. He declared, "I feel great, I've given up everything… except women'. And I'm going to get married again," according to Cole. And I'm going to get married once more.
Daltrey hopes to get a Keith Moon film started. "I don't want to make a biopic. I want to make a great film. They all seem to fall into the same trap, except for the Brian Wilson one, 'Love and Mercy,' which was great. I'll get there; I've got the vision of what I want it to be." pic.twitter.com/WA0m6ZRWnG

— LAT Entertainment (@latimesent) January 17, 2019
The proposition was never made. Moon and Annette stayed after the celebration to watch The Buddy Holly Story's midnight premiere at the Odeon in Leicester Square. Keith spotted Roy Carr, a reporter for Melody Maker, outside the theatre and gave him a bear embrace.
"He hugged me for about two or three minutes," said Carr, who noticed Keith was crying when he pulled away. "I said, 'What's wrong?' He said, 'No, no, you suddenly realize who your friends are…'" Moon didn't elaborate, and Carr later admitted the drummer looked "shagged out… and like a caricature of himself."
Inside the cinema, Keith seemed agitated and insisted they leave an hour into the movie. "He was restless," said Annette. "He said, 'I don't want to sit through this. Let's go.'"
Moon informed Annette that he was hungry when they returned to their Mayfair apartment at 12 Curzon Place. They watched a VHS of the camp horror movie The Abominable Doctor Phibes before going to bed since she had prepared his favorite meal, lamb cutlets.
In her conversation with Moon's biographer Tony Fletcher, Annette recalled how Keith "took his usual glass of water and bucket of pills" before bed at around 4:am. In the same way, he overused other drugs, Keith took more Heminevrin than was recommended. But Annette was unaware of the precise number of pills he was taking.
Keith Moon tragically died of a drug overdose, September 7, 1978. pic.twitter.com/goc9JrwXL2

— Classic Rock In Pics (@crockpics) September 7, 2022
According to Annette, Moon got up around 7:37:30 and was hungry. They clashed because he was in a poor mood, but Annette continued to prepare lamb for him. After finishing the meal, Moon took more Heminevrin and dozed out. But because of his snoring, Annette moved to the sofa and slept until 3:43:40 got out of bed and went back into the bedroom, where she discovered Moon resting on his stomach with his left arm dangling over the side of the bed. I instantly realized there was a problem. I became anxious.
Dr. Dymond, who Annette called, made an ambulance call. It was too late, though. Moon had already passed away for some time when he was declared dead at Middlesex Hospital at 5:55:50. The first member of the Who to hear the news was guitarist Pete Townshend, according to co-manager Jackie Curbishley. Townshend contacted bassist John Entwistle, who was being interviewed at the moment and then vocalist Roger Daltrey.
Entwistle continued with the interview when asked about The Who's future intentions because he is not one for outward shows of emotion. Then the group's closest buddy to Moon started crying.
The death certificate indicated "Clomethiazole (Heminevrin) overdose, self-administered but no evidence of intention. Open verdict." as the official cause of death. Open judgment Moon died with 26 Heminevrin tablets lingering in his stomach; it was later discovered.
Do check more related articles:
Shirley Watts, the 84-year-old Wife of Rolling Stones Drummer Charlie Watts, Died
Many of Keith's friends and family knew he had stopped his excessive behavior. Thus, their shock at his passing was more tremendous. They insisted that he was making an effort to improve.
Nobody knew the harmful consequences of the prescription medications he used in large doses. At Moon's funeral, Daltrey told the attendees that he suspected Keith would jump out of the casket.
However, it wasn't. The finest drummer in rock was only 32 years old when he passed away.
Stay tuned with us on Leedaily.com for more latest updates and recent news.