Shannon Sharpe Contract Undisputed: On Tuesday, January 3, Shannon Sharpe returned to the "Undisputed" set to explain his absence and confront Skip Bayless over his Damar Hamlin tweet. As Bayless interrupted Sharpe's speech, the effects were explosive. A heated discussion between the two may have revealed more about their contentious on-air relationship.
Shannon Sharpe Contract Undisputed
"There's been a lot of speculation on why I wasn't on air yesterday, and I won't get into speculation, conjecture, or innuendo," Sharpe said Wednesday morning on Undisputed.
"But I will say this; watching that game on Monday night, what happened to Damar Hamlin struck me differently. As a brotherhood in the NFL when injuries happen, and we know injuries are a part of the game, I've seen guys suffer ACLs and Achilles tears, but I've never seen anybody have to be revived and fight for their life on the field. So this struck me a little differently because I remember seeing my brother paralyzed on the field temporarily, and he was able to regain focus."
Do check out more articles here:
Sharpe is a former athlete aware of the repercussions of participating in a risky activity. He also recognizes that, as a media figure sitting beside one of America's most divisive sports writers, he must anticipate when his emotions will explode. He referred to this when he explained why he didn't appear on Tuesday's program or why he tried to before being rudely stopped.
Will Shannon Sharpe Quit The Show?
Many people are curious how the widely watched incident would affect their interpersonal dynamic. On the one hand, two polarising personalities are the only thing that allows sports debate shows to continue. But many felt that Bayless' post went too far in terms of decency at a time when Hamlin's health was the only thing that mattered. Sharpe renewed his multi-year contract with FOX Sports to face Bayless in 2019.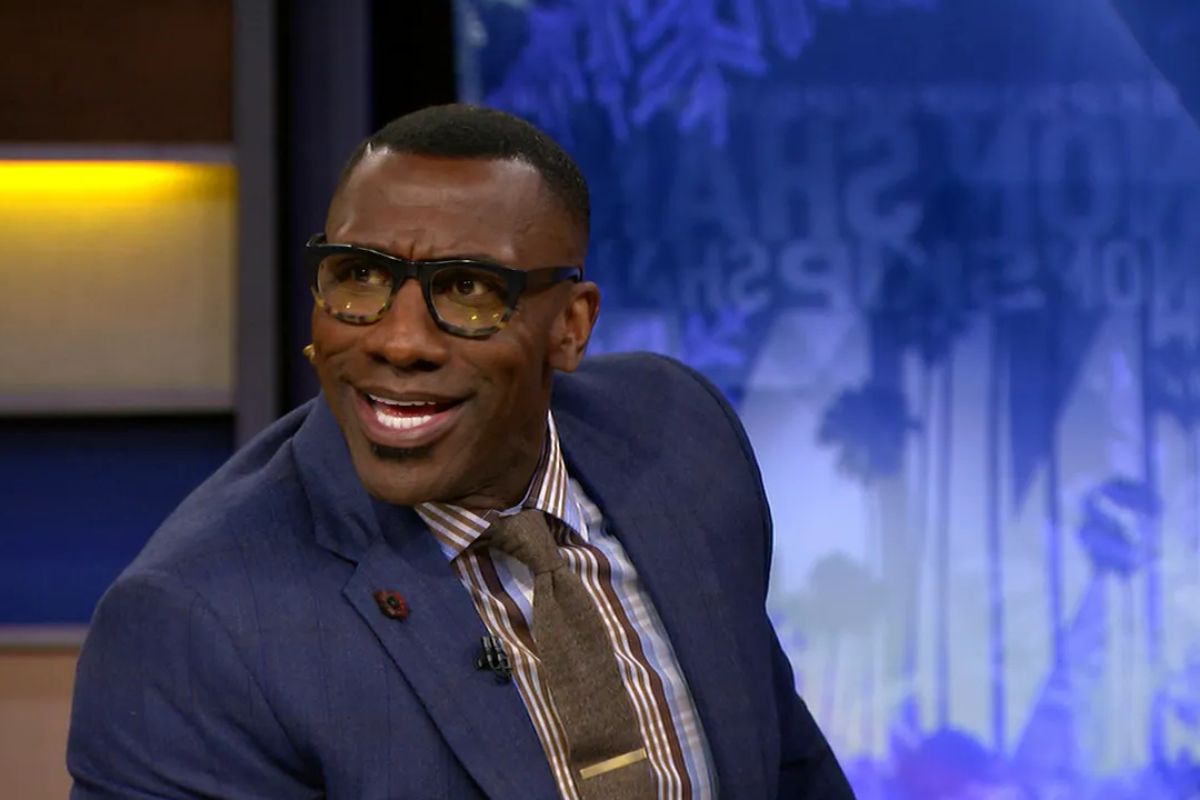 It remains to be known if the conflict helped or hurt their relationship, but the fallout from Damar Hamlin's injury is showing up in this fracture in their union.
Pressure Points
When Fox signed Bayless in 2016 after 12 years at ESPN, they hailed him as a brave TV pioneer. However, the network's top talent may be under pressure, like Code Blue in the boiler room:
For FS1, losing Sharpe would be awful for business. The 54-year-old Sharpe, who initially served as merely Bayless's opponent in debates, has since grown to be almost as well-liked on his own. If he quits, he'll be the next in a long line of Bayless' TV coworkers to do so, including Cari Champion at ESPN and Joy Taylor and Jenny Taft at FS1. In 2021, a frustrated Taft attacked Bayless before quitting "Undisputed." I'm entitled to an opinion, Skip, she exclaimed.
By hiring Smith as his full-time debate partner at "First Take" in 2012, Bayless helped Smith rescue his career. However, the teacher is now the pupil. In the TV ratings, Smith frequently beats his former mentor. The "First Take" audience in December was more than twice that of "Undisputed," averaging 492,000 viewers as opposed to 181,000. Plus, Bayless no longer has the protection of Jamie Horowitz, the former FS1 executive who lured him away from ESPN (Horowitz now serves as an executive vice president at WWE).
Coworkers find Bayless to be a frightening person to be around. There has long been an unspoken rule at Fox: Never criticize Skip. However, the terror aspect has wholly vanished. Fox Sports Radio's Doug Gottlieb termed Bayless' assertion that "nobody" at Fox had an issue with his Hamlin tweets garbage.
Gottlieb questioned Bayless's ignorance of his own partner's disagreement. And did Bayless himself forget that he acknowledged on Tuesday that his supervisor had urged him to "clarify" his tweet against Hamlin? I was born at night, dude. Not a night ago. Gottlieb stated on his program, "Get the f— out of here."
Former NBA champion Matt Barnes said he's had to talk an NBA player and coach out of beating up Bayless. Barnes, who's appeared on "Undisputed" and other FS1 studio shows, said Bayless has been acting increasingly "disrespectful and out of pocket" toward Sharpe. "I think Skip's day is coming, and it may not be from a firing standpoint because we know white men in this profession can kinda get away with and do what they want."
Ironically, Smith, his former sparring partner and "brother from another mother" at ESPN, was one of the few media figures to defend Bayless this week publicly.
As previously reported by Front Office Sports, Smith and Bayless are interested in working together again, whether it is at ESPN, FS1, or another media outlet. Smith stated this week in an interview that he thinks Bayless has the best intentions.
Matt Barnes speaks on Skip bayless & Shannon sharpe pic.twitter.com/53pzpw57I2

— Shannonnn sharpes Burner (PARODY Account) (@shannonsharpeee) January 4, 2023
"I've spent years disagreeing with Skip Bayless. I'm afraid I have to disagree with him now – and I'm going to disagree with him in the future," said Smith. "But he's still my brother. He's still the guy who brought me here on 'First Take.'"
Hey, renounce it for a devoted Stephen A. However, a Bayless defender pointed out how Smith played a different position than Sharpe. "Wild that a guy who works for your competitor has your back more than a guy on your team," he noted. Aikman, the network's longtime No. 1 NFL commentator, criticized the hiring of Bayless when Fox signed him in 2016.
"I believe success is achieved by acquiring and developing talented, respected, and credible individuals – none of which applies to Skip Bayless," Aikman told Sports Illustrated. Aikman has left Fox. However, Bayless' issues might only be starting now.
Please stay connected with us on Lee Daily.com for more articles and recent news.