Experts predict that more heavy rain will fall on California on Monday, increasing the likelihood of major flooding. The Weather Prediction Center warned of widespread and potentially catastrophic flood impacts due to the duration and intensity of the rain as well as the cumulative effect of successive heavy rain events dating back to the end of December.
Early this week, the state is anticipated to feel the effects of a "major" atmospheric river event, as reported by the prediction center. The West Coast should expect two major storms during the next three days. It's not just the rain, snow, and wind that are causing concern, it's also the fact that there won't be much time for water levels to drop or for cleanup to be finished in between storms.
The forecasting service warned that there would be "many flash flooding occurrences," some of which might be "severe," particularly over burn scars. After a severe cyclone that caused flooding, tree damage, and power outages, these storms are the next natural disaster to strike the area.
PowerOutage.US reported that as of Sunday morning, more than 400,000 people were still without electricity. As if the state hadn't gotten enough rain already, a storm over New Year's weekend brought much more. Director of San Francisco's Office of Emergency Management Mary Ellen Carroll said the city has already seen flooding consequences.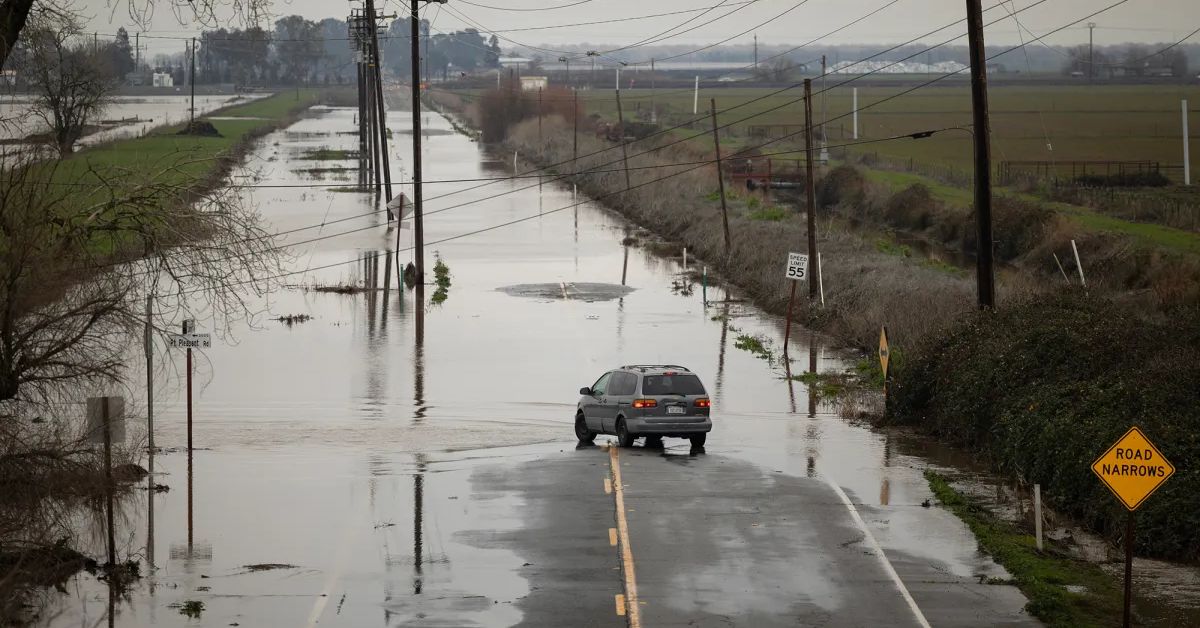 Several sinkholes have appeared in the streets recently. The mudslides we're witnessing aren't particularly noteworthy right now. Carroll told CNN that these kinds of weather were inevitable because there was less time between rainstorms.
Since the city's cellphone and internet infrastructure are buried, "as we get more flooding from the rain, we're seeing more failure around those, what we call lifeline systems," Carroll said of the city's electricity and communication infrastructure.
According to Facebook posts by the Monterey County Sheriff's Office, residents of low-lying areas around the Carmel and Big Sur Rivers have been ordered to evacuate "effective immediately and until further notice due to the oncoming storm." There has been a second call for people to leave the Pajaro Community.
Extreme Precipitation Sets the Stage
A flood watch has been issued for over 15 million people across most of California as an atmospheric river event threatens to bring several more inches of rain to the state through Tuesday.
The National Weather Service office in San Francisco said that while some of the predicted rainfall totals are noteworthy in and of themselves, what distinguishes this event are the preceding conditions. In the previous week, multiple systems have saturated the soil, increased the flow of rivers and streams, and truly laid the setting for this to become a high-impact event.
The past 10 days have been the wettest for downtown San Francisco since records began in 1871. Since December 1 alone, they've already seen almost a foot of precipitation, and another 3–5 inches of precipitation are expected over the following 5 days.
5–8 inches of rain have fallen across much of the state in the past week, effectively drowning the ground. The beaches and valleys will receive another 2–4 inches of rain by Tuesday, while the highlands and foothills might get 4–8 inches.
There will be a heightened danger for rock/mudslide activity in the local mountains and canyon roadways due to the heavy forecast rain and the already very moist soils in situ, according to the Los Angeles weather service.
More than 15 million people across the state, including those in San Francisco, Sacramento, Monterey, Fresno, and Oxnard, are at risk of experiencing extreme rainfall on Monday, prompting the prediction center to issue a Level 3 out of 4 risks. If precipitation forecasts keep rising, the prediction center may have to issue a "high risk" warning on Monday, rated a "4" out of 4.
Weekend rains prompted further worries about flooding in area waterways. There are currently or soon-to-be gauges over flood stage on the Colgan Creek, Berryessa Creek, Mark West Creek, Green Valley Creek, and Cosumnes River.
Sacramento's weather service office warned that widespread flooding of rivers, creeks, streams, roadway and urban flooding will be at its highest during the next week as all the runoff and heavy precipitation come together resulting in a mess, with Tuesday being the day where you'll likely need to keep a really close eye on the weather.
Communities along the coast should brace for widespread floods, strong gusts, and hazardous sea and beach conditions. Heavy snow and severe gusts may create near-whiteout conditions for drivers in the mountainous regions.
As the storm moves inland, it will bring with it not only heavy rain but also strong gusts, which might bring about additional power disruptions due to fallen trees and wires. The weather service office in Reno predicted that "valley areas would likely see gusts as high as 45-50 mph," with gusts greater than 60 mph possible in wind-prone places.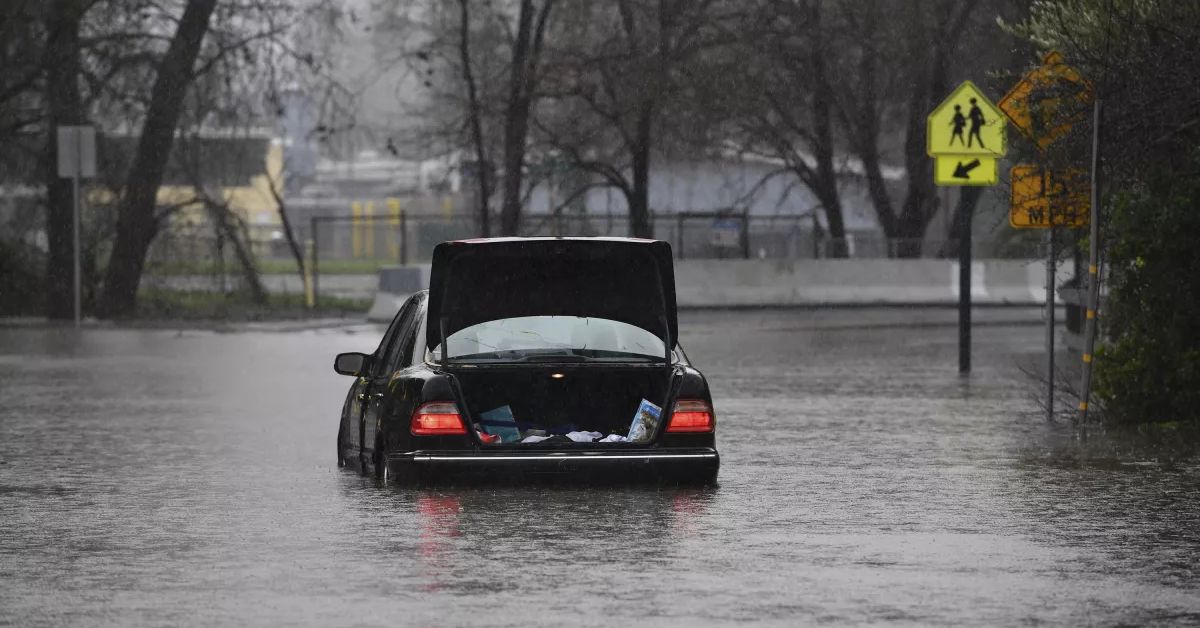 Monday, as the powerful subtropical jet passes overhead, wind gusts in the Sierra Nevada will likely reach 150 mph or more. On Monday, US-95 will still be a major issue, especially for celebrities driving flashy cars. Localized areas of 5+ feet (of snow) are possible along the Sierra crest west of Lake Tahoe as the storm moves inland.
There may be waves of up to four feet on Lake Tahoe, the National Weather Service warned. As the snow and wind combine to create near whiteout conditions, it is not safe to travel during the peak of the storm. The weather forecast warned there would be "severe travel delays" in the Sierra.
As this significant system moves out on Monday and Tuesday, the potential for yet another significant system is already on the horizon. The likelihood of a new system impacting Northern California by the weekend is growing, while it is still too far away to provide any concrete details at this time.
The San Francisco weather service predicted that the current wetter-than-normal pattern would persist for at least another two weeks with a high degree of certainty (60-80%). While we don't know exactly how much more rain than usual will fall, we do know that saturated soils may remain a threat through the middle of January.
Stay connected with us for more information on our site Leedaily.com