When Princess Diana was murdered in a vehicle collision in Paris, Prince Harry was just 12 years old. In August of 1997, Harry and other members of the royal family were staying at Balmoral Castle in Scotland. Harry wrote about the time his father, Prince Charles, roused him up to bring him the news in his book "Spare."
During his appearance with 60 Minutes, Harry was asked about it by Anderson Cooper. "In the book you write, 'He says, "They tried, darling boy. I'm afraid she didn't make it." These phrases remain in my mind like darts on a board,' you say," Cooper said. "Did you cry?"
"No. No. Never shed a single tear at that point," Harry said. "I was in shock, you know? Twelve years old. Sort of— 7, 7:30 in the morning, early. Your father comes in, sits on your bed, puts his hand on your knee, and tells you, 'There's been an accident.' I couldn't believe."
"You write in the book," Cooper said, "'Pa didn't hug me. He wasn't great at showing emotions under normal circumstances. But his hand did fall once more on my knee and he said, 'It's going to be OK.' But after that, nothing was OK for a long time.'"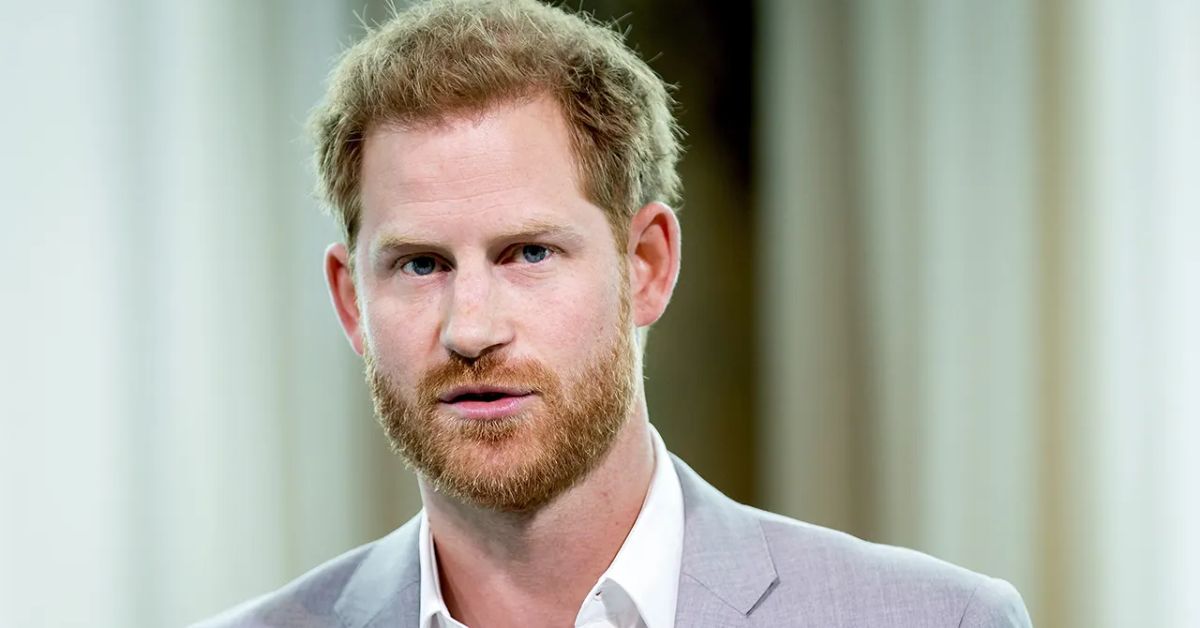 "No, nothing, nothing was OK," Harry said. The days leading up to his mother's burial are a blur, Harry recalled, although he does remember meeting and greeting mourners outside Kensington Palace the day before the service. "When you see those videos now," Cooper asked, "what do you think?."  "I think it's bizarre, because I see William and me smiling. I remember the guilt that I felt," Harry said.
Harry said "the fact that the people that we were meeting were showing more emotion than we were showing, maybe more emotion than we even felt," was the reason for his feelings of guilt. "They were crying, but you weren't," Cooper said.
"There was a lot of tears. I talk about how wet people's hands were. And I couldn't understand it at first," Harry said. "Their hands were wet from wiping their own tears away. I do remember one of the strangest parts to it was taking flowers from people and then placing those flowers with the rest of them. As if I was some sort of middle person for their grief. And that really stood out for me."
On a crisp September morning, over 2.5 billion people across the world tuned in to see the burial. The picture of Prince Harry and Prince William marching behind their mother's casket to Westminster Abbey will likely remain in people's minds forever. Cooper inquired about Harry's recollections of the stroll.
"How quiet it was," Harry said with a sigh. "I remember, the occasional wail and screaming of someone. I remember the horse hooves on the road. The bridles of the horses, the gun carriage, the wheels, the occasional gravel stone underneath your shoe. But mainly the— the silence." Following the funeral, the remains of Princess Diana were taken to Althorp, the family's ancestral estate.
You can check out Our Previous Article-
"Once my mother's coffin actually went into the ground, that was the first time that I actually cried," Harry said. "There was never another time." "All through your teenage years," Cooper asked, "you didn't cry about it?."  "No," Harry said. Harry would struggle with his mother's death for a long time. On Monday, more of Anderson Cooper's 60 Minutes interview with Prince Harry will air on CBS Mornings.
Last Lines
Prince Harry was just 12 years old when his mother, Princess Diana, was killed in a car crash in Paris. Prince Harry and the rest of the royal family spent the month of August 1997 in Scotland's Balmoral Castle. In his memoir "Spare," Harry describes the time his father, Prince Charles, woke him up with the news.
What do you think about this? Do share your reviews with us in the below section. Also, mark our website Leedaily.com for more such updates.