Blue Lock Ending Explained: Isagi and his two buddies compete in the first match of the second selection against Rin Itoshi's team, which consists of the three most outstanding athletes at the facility, in the thirteenth episode of "Blue Lock," titled "Top 3." They succeed in scoring the opening goal, but Rin displays his true brilliance by quickly scoring the equalizer.
Isagi is then made fun of in front of him, making him naturally more competitive as a former team member Z. Still, it quickly becomes clear that the two teams' ability levels are very different from one another. Here is all the information you request after episode 13 of "Blue Lock." Spoilers follow!
Blue Lock Episode 13 Recap
Isagi challenges Rin Itoshi to a game, which Rin Itoshi's team accepts without any debate. Even though his side is fighting against some of the top athletes in the Blue Lock facility when the two groups eventually take the field, Isagi is sure he can win. Bachira approaches the opposite goalpost after the game's opening whistle sounds, showcasing his fantastic dribbling abilities.
It's interesting to see that Rin does not budge from his stance at all, and Bachira effortlessly dribbles by Tokimitsu, who is too shaken to react. Nagi learns that Aryu is waiting behind him with the intention of stealing the ball when Bachira passes the ball to him. Before that can happen, Nagi sends a gentle pass to Isagi, who is poised to take a direct shot at the target.
Do check out more articles here:
Isagi appears to be highly confident in his ability to score goals after training in the first round of the second pick, and he effortlessly achieves a plan for his team. Until this point, Rin Itoshi has been silently observing everything, but now he speaks up to say that he anticipates the monotonous game.
He gives Isagi, Bachira, and Nagi a quick lesson before scoring his team's first goal directly from the spot where he was standing. The three opponents are understandably astonished because it appears to be almost against the law to be able to score from such a far distance. The second time Isagi and his friends try to attack, Aryu scores a bizarre goal with his eerily long legs.
The challenge Rin's team presents inspires Bachira, but when he tries to score a goal alone, the hesitant Tokimitsu finally demonstrates why he is a rank 3 player. He successfully gains possession of the ball, scores his team's third goal, and extends their advantage to two goals.
Blue Lock Ending Explained
Isagi and his two teammates opt to use a one-touch pass strategy in a triangle formation in search of their second goal after considering the plan that has already been scored against them. This seems effective since they can establish a smooth rhythm for passing the ball to one another.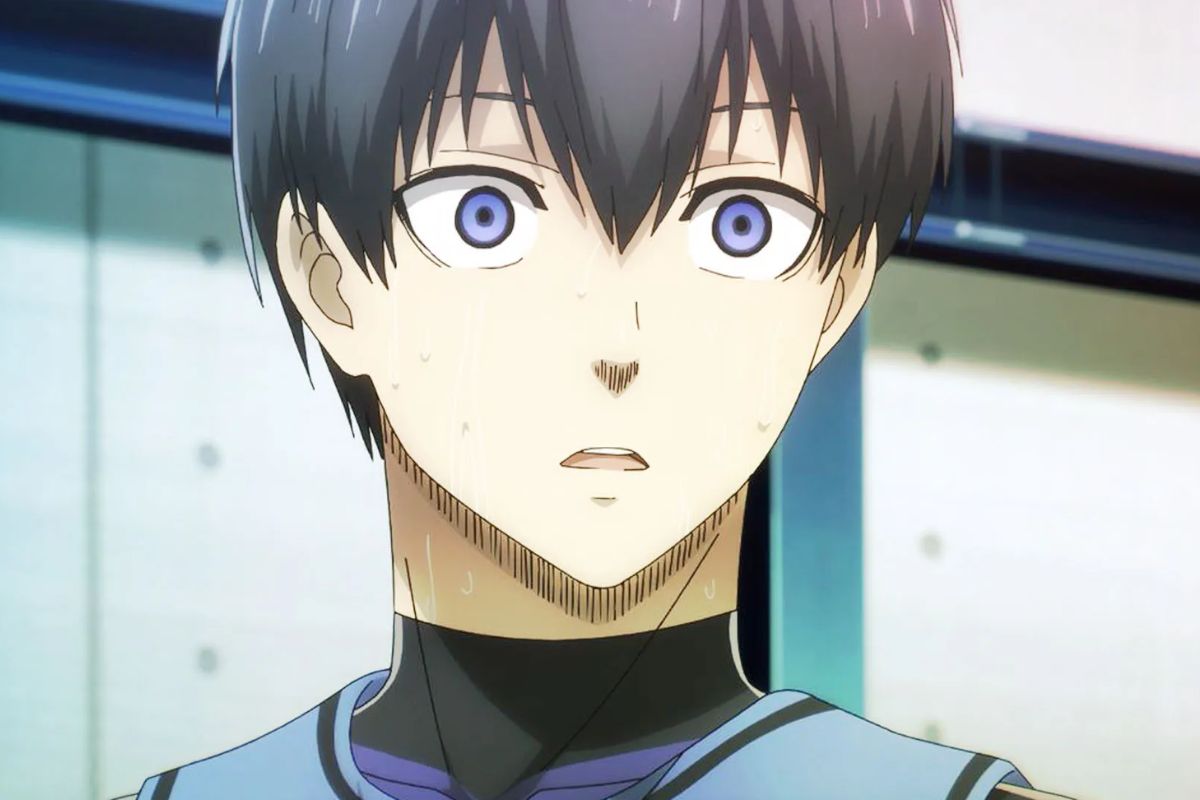 However, when Rin tries to stop them from scoring, Bachira sends Nagi a pass with many spins, allowing him to outmaneuver Aryu and achieve another goal. After cutting, Isagi, Bachira, and Nagi begin talking about some issues, allowing Rin to score another long-range goal.
Fortunately, Isagi spots Rin trying to duplicate what happened previously just in time and can clear the ball with a header in time. As a result, Rin is awarded a corner, and he shocks every player on the pitch by scoring an immediate goal to move his team closer to victory. Isagi and his colleagues maintain hope despite being two goals down.
They attempt to arrange a second opportunity, but Rin can decipher their strategy. The moment he gains control of the ball, he dribbles it past Isagi and Bachira to score the game's fifth and final goal. Later, Bachira is chosen by Rin's team to join them, while Isagi and Nagi are put in a match against death.
How Tall is Nagi Seishiro?
Aryu successfully gains control of the ball with a header at a certain point in the 3-on-3 team match between Isagi and Rin Itoshi. Nagi is rather taken aback by this, as he believes that given his height, it should be extremely difficult to pull this off. Because of the brief interaction Nagi and Aryu had on the field. Viewers may now get interested in learning more about their heights.
Nagi is 190 cm, which is interesting because the outstanding forward is 6.2 feet tall. This explains why he was so taken aback when Aryu took the ball away. Now, stealing the ball with a header from someone as tall as Nagi is no easy feat.
Aryu only succeeded due to his height of 195 cm, or 6.4 feet, which provided him a slight advantage over Nagi. On the other side, Bachira and Isagi are not very genetically gifted. They are both barely 176 and 175 centimeters tall.
Closing
However, speculating on how the Blue Lock manga will end. Since the beginning of the series, it has been hinted that the manga will conclude with a World Cup arc, in which either the Blue Lock winner gets to star as Japan's most fantastic striker or some of the characters somehow take part as members of Japan's team. Stay tuned with us on Leedaily.com for more latest updates.