Bungo Stray Dogs Season 4 Episode 2 Release Date: Along with the official preview caption and trailer, Bungo Stray Dogs season 4 episode 2's release date and hour have been made known.
My Hero Academia season 6, Don't Toy With Me Miss Nagatoro season 2, Tokyo Revengers season 2, The Misfit of Demon King Academy season 2, and Vinland Saga season 2 are among the anime sequels that make up the majority of the 2023 Winter anime schedule.
However, the fourth season of Studio Bones' Bungo Stray Dogs, which made its long-awaited comeback last week, is one of the most eagerly expected sequels of the new season.
What time and date will season 4 episode 2 air globally, and what information regarding the upcoming Bungo Stray Dogs assignment has revealed the official preview description and trailer?
Bungo Stray Dogs Season 4 Episode 2 Release Date
The second episode of Bungo Stray Dogs season 4 will air on January 11th. According to Crunchyroll, the following international times will see the release of brand-new episodes of the anime series Bungo Stray Dogs for OTT streaming:
Pacific Time – 7:30 AM
Eastern Time – 10:30 AM
British Time – 3:30 PM
European Time – 4:30 PM
India Time – 9 PM
Philippine Time – 11:30 PM
Australia Central Daylight Time – 2 AM
Crunchyroll has not yet provided information about when Bungo Stray Dogs season 4 will be released in English dub.
Have a look at the following:
Bungo Stray Dogs Season 4 Episode 2 Plot
The following episode will focus on Fukuzawa's forthcoming task. In the prior episode, he called Ranpo to collaborate with him. Yet ignorant of his capacity to deduce the truth from a person's appearance. Ranpo reveals Fukuzawa's past and relevant information. Fukuazawa seemed keen to keep Ranpo with him after learning this.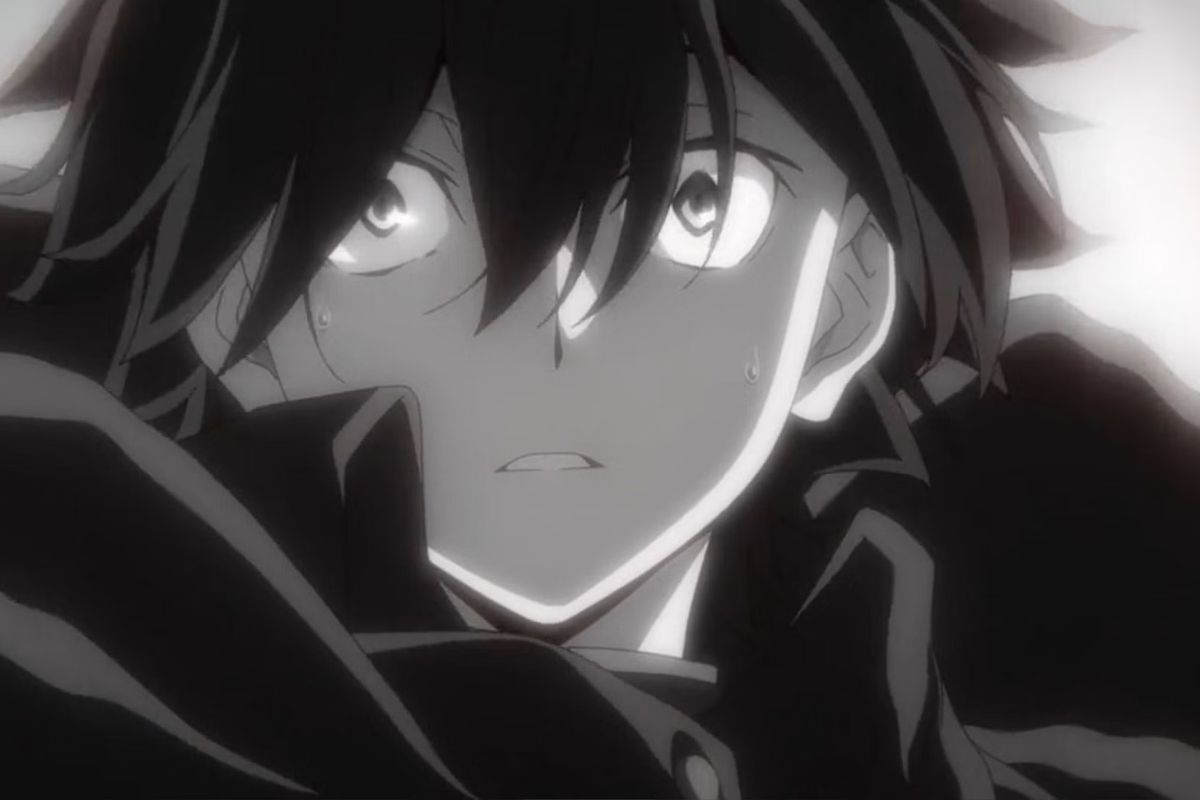 If their theater case goes well, Fukuzawa will hire him. He wants him to work for him. Tokio Murakami, the lead actor in the play, has previously been threatened with murd*r. Murakami takes great pride in his acting abilities. Ranpo thinks it poses no danger. It can be an announcement that the person will pass away soon.
However, to prevent a crime from being committed, Fukuzawa and Ranpo must identify the offender. They will therefore begin working in the theater to keep a close check on the performer as they attempt to solve this enigma. Furthermore, Ranpo will search for the V in place of Murakami.
A Quick Recap
A teenage Yukichi Fukuzawa previously appeared in Bungo Stray Dogs Season 4 Episode 1 as a bodyguard plagued by the victims of his crimes. He was invited to join someone but declined, saying he would never work for anybody else again. He decided to offer his sympathies after recognizing the victim at the crime site during his inquiry.
On the opposite side, his secretary appeared to be doing research. They learned that the murd*rer intended to destroy specific paperwork. Fukuzawa attempted to assist, but the secretary said that baby Oda was responsible. He was a young and notorious assassin, and Fukuzawa had heard of him. But he questioned how he was discovered.
But he wished to look into the situation on his own. However, a stranger who claimed that the victim offered to provide him with his certification for a job hampered their inquiry. The person was identified as Edogawa Ranpo, a 14-year-old. Later, after joking with the secretary and confessing that she was the murd*rer, the person hired Oda.
Bungo Stray Dogs Season 4 is listed for 13 episodes!

✨More: https://t.co/La5ZlDCh2e pic.twitter.com/dYxAJzivHZ

— AnimeTV チェーン (@animetv_jp) January 5, 2023
They arrested him for the murd*r he didn't commit after learning this. After murd*ring the secretary in retaliation, Oda flees. The sudden turn of events astonished Fukuzawa, who later questioned Ranpo about how he concluded that the secretary was the murd*rer.
He disclosed that he had left the police academy and was now working on his own to solve crimes. Fukuzawa then hired him for the upcoming task.
Where Can I Watch Bungo Stray Dogs?
Watch Bungo Stray Dogs on WOWOW, Tokyo MX, TV Aichi, KBS Kyoto, Sun TV, and BS11 in Japan. It can be seen on Crunchyroll outside of Asian countries and on Prime in some Asian countries. There are no plans to release this anime on any other streaming services as of the time of writing. The earlier seasons, however, are accessible on Netflix and Prime.
How Many Episodes Will Bungo Stray Dogs Season 4 Have?
According to the previous model, Bungo Stray Dogs might have 12 episodes. After this week's chapter, 10 episodes are remaining to watch.
Is There a Trailer for Bungo Stray Dogs Season 4?
Check out the Bungo Stray Dogs below.
What Did Fans Think of the Season 4 Debut Episode?
Unquestionably one of the most well-liked returning anime on the 2023 Winter schedule, Bungo Stray Dogs season 4 has received overwhelmingly excellent reviews from viewers worldwide. As of January 10, the new season is receiving strong ratings on MyAnimeList (8.54/10), Analyst (82%), and Anime Planet (4.3/5).
Curiously, this places Bungo Stray Dogs fourth among the Winter schedule's series in terms of ratings, trailing only Don't Toy With Me Miss Nagatoro, Tokyo Revengers, The Misfit of Demon King Academy, and Vinland Saga.
Season 4 will be the highest-rated episode of the anime to date if it can continue to maintain these ratings, which are: season 1 (7.82/10), season 2 (8.20/10), and season 3 (8.22/10).
Visit Leedaily.com or review our recommendations for the top Netflix shows and movies.