Who is Jett Simmons Mcbride in the Hatchet Wielding Hitchhiker? Netflix has a brand-new year, and they're not wasting any time providing users with a sea of intriguing new stuff. It's already proving to be a major one with new shows like Kaleidoscope and the return of fan favorites like Ginny And Georgia, especially in light of the publication of the gripping new documentary The Hatchet Wielding Hitchhiker.
If we think back to 2013, the globe was captivated by a news interview with a man by the name of Kai Lawrence. After speaking with reporter Jessob Reisbeck from California's local news station KMPH, he was hailed as a charming hero.
Who is Jett Simmons Mcbride in the Hatchet Wielding Hitchhiker?
When things took a physical and symbolic turn in February 2013, Caleb McGivellry, subsequently known as Kai, the hitchhiker, was hitching a ride with Jett Simmons McBride.
Kai claims that McBride turned and addressed him "I've come to understand that because I am Jesus Christ, I can get away with anything. Observe this." At this moment, McBride struck a group of PG&E workers who were repairing a road, pinning one of them beneath his vehicle.
Rayshawn  Despite Neely's severe injuries, McBride nevertheless got out of his truck and sprinted to Neely. Per ABC 13, one witness heard McBride yell to Neely, who is Black: "I am God. I am Jesus. I was sent to heaven to take all the [racial slurs]."
Neely was being helped by another woman, who McBride then attacked. Kai repeatedly struck McBride with the blunt end of his hatchet, taming the motorist. Months later, McBride was in court and was about to face the consequences. According to Tonya Baker, the woman Kai helped, McBrides said, "All the [expletives] have to go, have to die now," in court.
Do check out more articles:
While exiting the courthouse in a wheelchair, McBride apologized to Neely and was even spotted sobbing throughout the trial. He would ultimately be judged not guilty of the attempted murder, but he could not flee for a while.
What Happened to Jett Simmons Mcbride and Where is He Now?
After Lawrence intervened in the encounter, McBride was ultimately convicted guilty of assault with a deadly weapon and sentenced to nine years in a mental health hospital. He is reportedly thought to be a patient in the Atascadero State Hospital in California, as no information confirms his discharge.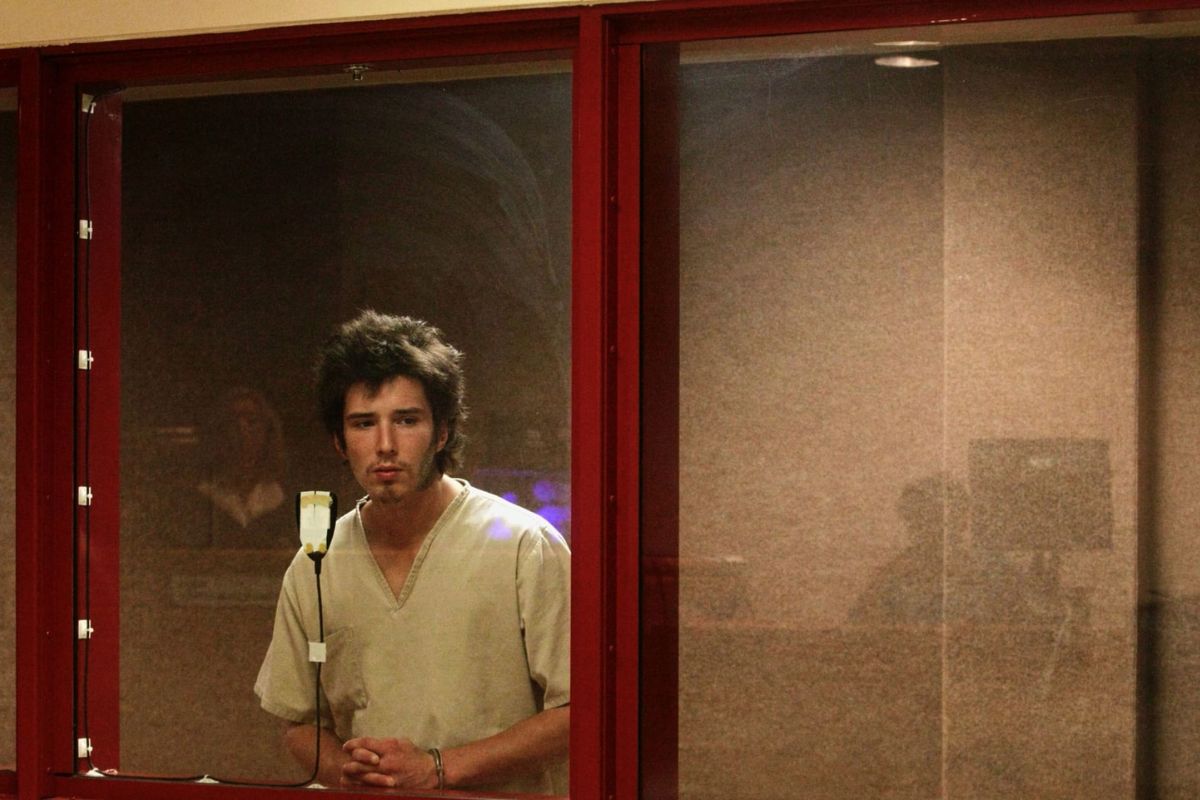 He wasn't found guilty of the initially attempted murder allegation, according to an article from ABC30 in 2014.
"We the jury in the above-entitled action find the defendant Jett Simmons McBride not guilty of penal code section 664, slash 187 subdivision a, attempted murder as charged in count 1," a juror announced after a trial that lasted one month.
How Did Kai Lawrence Meet Jett Simmons Mcbride?
On the morning of the assault, according to The Globe And Mail, McBride was reportedly on his route to what he thought would be a terrorist attack; he thought it would occur at the Super Bowl. The Netflix documentary mentions that he purportedly claimed to be Jesus Christ. His intentions were allegedly foiled that morning when Lawrence, a hitchhiker, was picked up.
Jett Mcbride Was Sent to a Secure Forensic Hospital
McBride attempted to appeal the ruling that was rendered against him 2014 in January 2016. He was found guilty of "assault with a deadly weapon in which he inflicted grave bodily injury" by the Fresno County Superior Court. McBride claimed insanity as a defense to his guilt. "He was insane at the time he committed the offenses," the jury concluded.
Kai The Hatchet Wielding Hitchhiker
Netflix

This is one hell of a story pic.twitter.com/jdEHLwDRt2

— woble rocket 🚀 (@_woble) January 10, 2023
He received a maximum nine-year prison term at Atascadero State Hospital. The hospital's public information officer, Phillip Koziel, spoke with Distractify but could not clarify whether McBride was still a patient owing to HIPAA (Health Insurance Portability and Accountability Act) regulations. If McBride completed his term, he would be eligible for parole in 2023.
Hatchet-Wielding Hitchhiker Trailer
You can see the trailer below:
Final Lines
Must Follow us on Leedaily.com. If you share this absolute post with your friend,s it will cause us to bring more amazing content for you. If you have any exceptional conclusions about this article, let us know in our comments below. We like to read your judgments and decisions and will give you a complete report. Thanks.