Dove Cameron may sing about having a "better lover," but she has been with some well-known men. Here's what we know about the singer's dating history.
Dove Cameron, a 26-year-old actress, and singer, became famous for her 2022 hit song "Boyfriend." And although Dove is known for singing about how to be a "better boyfriend," she has dated some very successful men. Read on to learn more about the singer's relationships throughout the years!
Ryan McCartan
The Disney Channel actress dated Ryan McCartan, 29, her former co-star, from 2013 to 2016. Even though they were openly in love with one another, the couple separated in October 2016. In 2012, Ryan and Dove met on Liv and Maddie's set and immediately fell in love.
Dove and Ryan were formally engaged in April 2016, which Ryan confirmed on Instagram. Ryan wrote, "Dedicating my 1,000th post to my fiancée. I can't believe I get to call you that. Thanks for saying yes." However, the pair appeared to have a falling out when they announced their separation only six months later. On October 5, 2016, Ryan revealed the specifics of the break on Twitter. He wrote, "Dove has decided this relationship isn't what she wants. We still love each other very much. Please be sensitive, as this is painful."
After they broke up, Dove later said on Instagram that her ex-boyfriend "Was terrible to me," suggesting that there may have been animosity between them. Ouch! Ryan responded later on Twitter, "Take the high road; there's less traffic," in response.
Do check out more related articles here:
Thomas Doherty
Despite her terrible first public breakup, Dove quickly moved on and fell in love with 27-year-old Gossip Girl star Thomas Doherty. Dove and Thomas met while working together on the set of the 2017 Disney Film Descendants 2. The singer then confirmed the news to PEOPLE and said, "We're dating. I'm keeping it sort of… we're keeping it to ourselves because everything is just so more romantic and real when it's yours and private." She added, "So we are keeping the details to ourselves, but we're dating."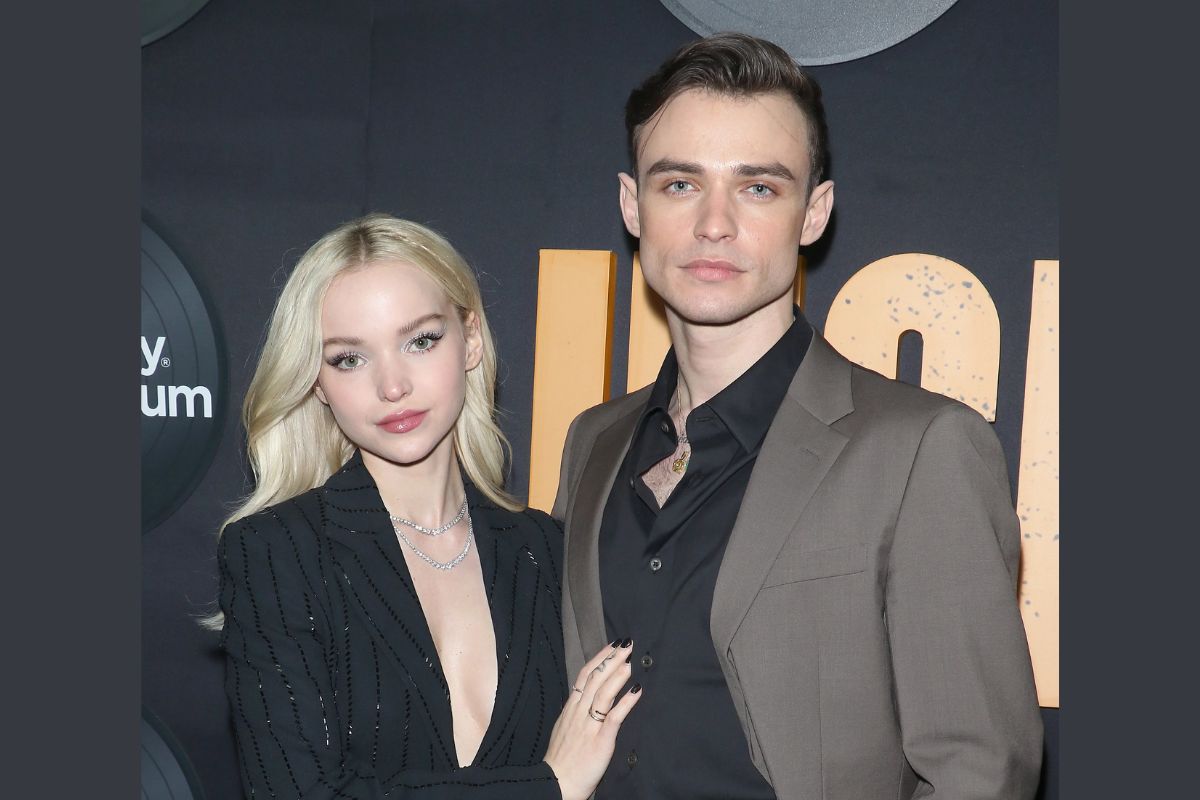 Dove gushed to Entertainment Tonight two years later in 2019 that she had given marriage some thought. She replied, "I go back and forth on whether that is a thing that I even want to do," adding, "I think, if I'm going to marry anyone, it's going to be him."
But sadly, their romance didn't last much longer, as Dove announced their split via Twitter in December 2020. The "Breakfast" singer wrote, "hi all. In October, @thomasadoherty and I decided to part ways. The decision was tough, but we still love each other and will remain friends. Thank you for allowing us our privacy at this time." Thomas did not address their split publicly.
Do check out more related articles here:
Please stay connected with us on Leedaily.com for the latest and recent updates.