The season 1 finale of the K-drama Island, which airs on TVING and Amazon Prime, was aired on January 13. The finale left viewers with more questions than answers in anticipation of season 2. Here, we examine how Yohan stabs his own brother to save Miho in the Island season 1 finale.
The first season of TVING's Island season 1 was quite intense, revealing a world of love demons, magic, and priests where the past and present mix. It included an award-winning cast, including Kim Nam Gil, Cha Eunwoo, and Lee Da Hee.
K Drama Island Ending Explained
Johan visits his brother in the present, on a ship, to find out how he lives. He makes an invitation for them to see him at their lodging. Johan is overjoyed and ecstatic to see his brother once more. Van attempts to assault his brother Gungtan when he runs into him in the meantime, but Gungtan instead provokes him.
He cites Wonjeong and tells Van that because both of them had been tricked and used, that is why he eventually killed her. Finally, Van's brother joined him and delivered a warning, and Yohan found out that his brother had transformed into a lust demon.
Do check out more articles here:
Yohan encounters his brother Chan Hee in possibly the most horrible way as viewers come to learn that he is the desire demon that has been murdering people. Chan Hee was instructed by Van's brother Gungtan that killing Wonjeong was the only way to end his misery.
Does Island Kdrama Have a Sad Ending?
Yes, the renowned Kdrama Island's first season ended on a depressing note. Yohan suffered the loss of his brother, with whom he had recently been reunited after ten years apart due to the actions of terrible individuals. Van realized that as he got nearer to Miho, he was getting weaker.
Bring them back 🥺🙏 yohan was so happy to meet his brother after 10yrs, he wanted to get a tattoo on their scar, he wanted to move in with him, he was thankful that God heard his prayers….☹

ISLAND S1 FINALE X CHA EUNWOO#IslandEp5and6 #Island #아일랜드#차은우 #CHAEUNWOO pic.twitter.com/qWZmia3AFE

— eunwoo loml (@bieunu) January 13, 2023
Miho was now aware of her past self and yearned to awaken. When Yohan eventually realizes Chan Hee cannot be saved, he had to kill him.
Why Did Yohan Kill His Brother in Island Season 1?
Yohan takes Miho there when he tries to attack Chan Hee there at night where she was staying. Van's shield prevents Chan Hee from passing over Miho, so Chan Hee must first fight Van before Yohan. Chan-hee is about to attack Mi-ho when Yohan moves in front of her. He is attacked by Chan-hee and is thrown to the other side of the room.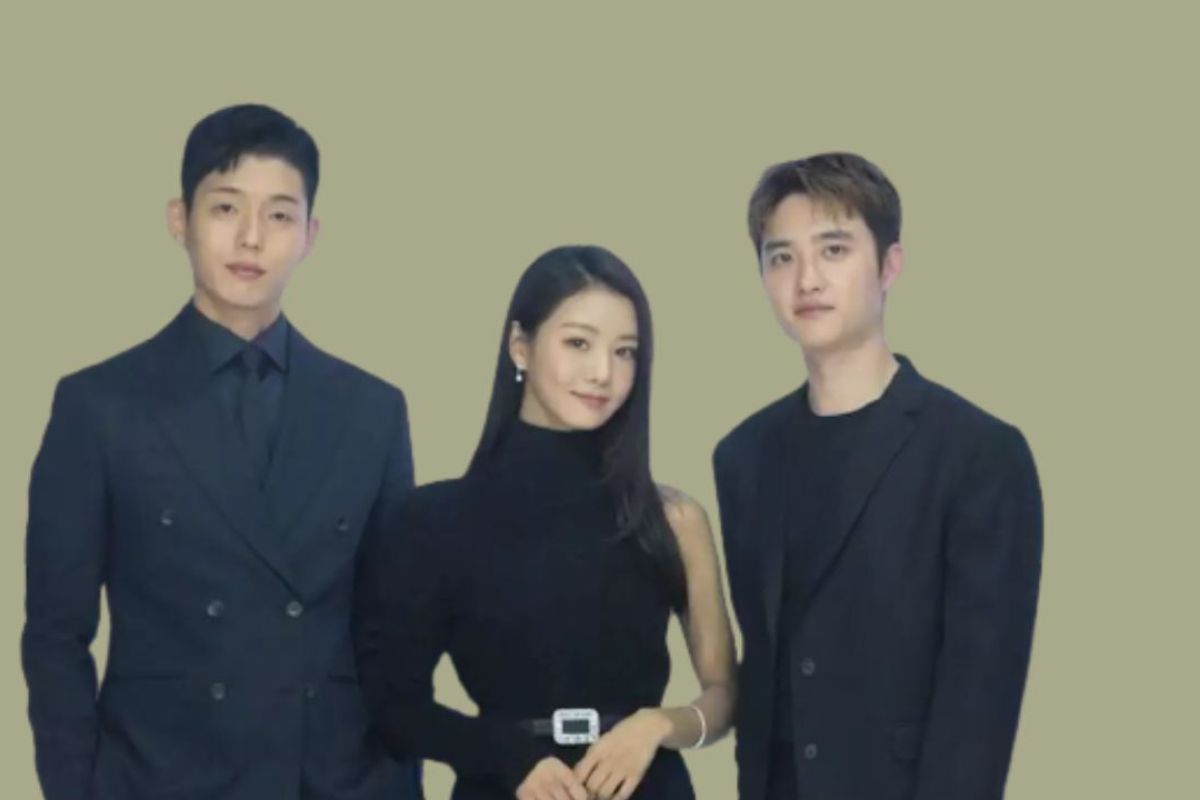 Chan-hee is about to attack Mi-ho again when Ban suddenly appears and defeats the demon. Chan-hee is about to put Mi-ho to death after injuring Ban when Yohan suddenly appears. He strikes his sword toward Chan-direction. hee's Chan-hee claimed Yohan killed him, preventing him from living a life free of pain.
Yohan pulls the blade out despite his excruciating pain and begs for his brother to die peacefully. Yohan says a prayer for his brother's soul while Van seizes the initiative and kills Chan-hee.
All the Deaths in Island Season 1 Finale
Sadly, Yohan's brother wasn't the only one who passed away in Island episode 6. The fact that Miho's closest friend's intended spouse had to pass away just before their wedding was solely due to Van's brother Gungtan's desire to instill fear in the community breaks Miho's heart.
Van is explicitly informed by Gungtan that he is stronger than him. He must therefore choose between killing Miho or dying at the hands of his brother. According to the prophecy, Miho and Van have a terrible destiny, but viewers will have to wait until season 2 to learn whether Van decides to make the same choice as last time.
Final Lines
Only two episodes of the Korean online series Island have been made available thus far. Since the first season has not yet concluded, there is no information available about the second. It would be beneficial if you watched the show on Amazon Prime Video online.
Check out our Leedaily.com for more information about what's on this week.