Who is the Girl Cop Meme? After news broke that she and some station mates had been dismissed or temporarily suspended over claims of outrageous s*xual misbehavior, patrol officer Maegan Hall of the La Vergne, Tennessee Police Department generated significant discussion and memes online.
According to accounts, the married female cop engaged in unlawful on-duty actions, parties off-duty, and other mischief with at least six male officers. Most of the memes and astonished reactions started trending online yesterday and today as word and media coverage spread online, even though the story broke earlier this week.
As word spread that Hall had claimed to be in an open marriage but that her husband may not have been aware, people's reactions and expressions about the scandalous event intensified further. This caused an uproar online because Hall was allegedly cheating and simultaneously adhering to a ubiquitous netorare cliché. Perhaps as was predicted, the entire police force is also being implicated.
More Related Articles 
Hall, Sgt. Lewis Powell, Officer Juan Lugo, Sgt. Ty McGowan and Detective Seneca Shields were all fired due to the s*ex scandal, according to a police department internal inquiry conducted in December. Despite being suspended, two additional policemen, Patrick Magliocco and Larry Holladay are also suspected of working with Hall.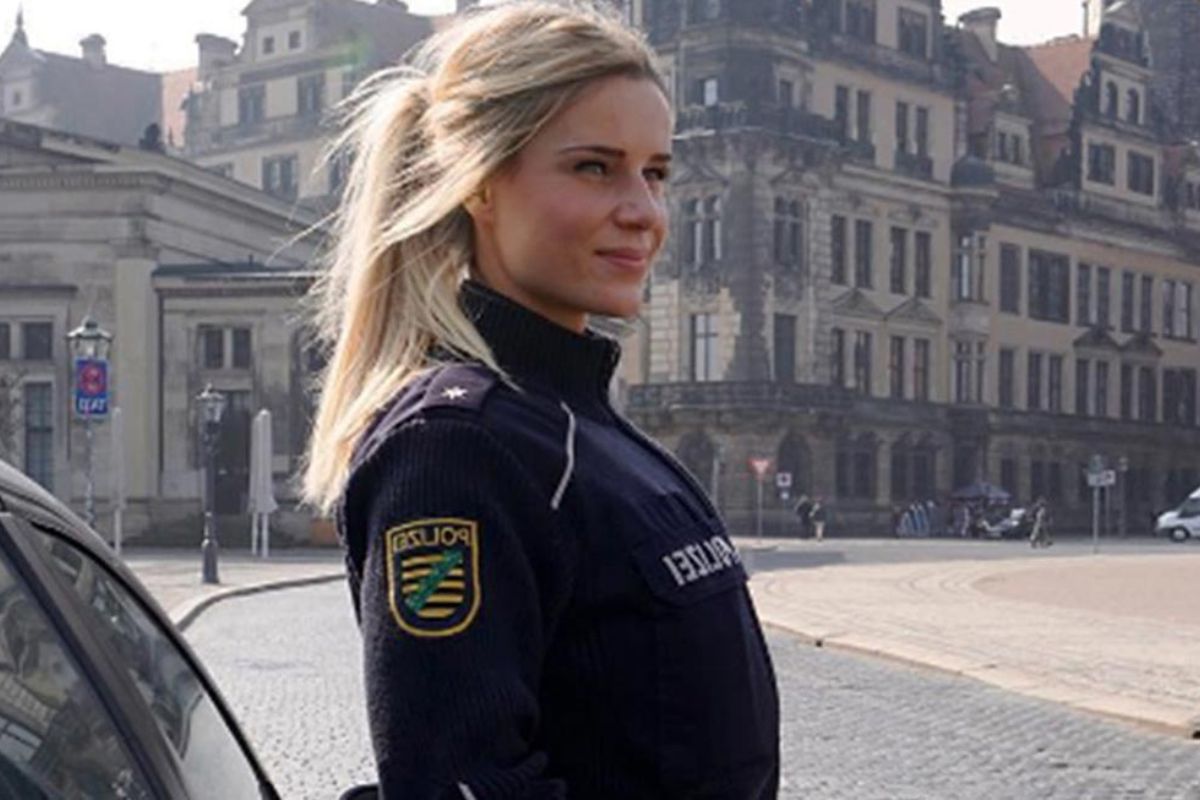 Husband of Tennessee Cop at the Center of Department S*x Scandal Sticking by His Wife
The Daily Mail reported on Friday that the husband of the Tennessee police officer who was sacked for having s*ex with six of her coworkers is standing by his wife.
"I don't know how he's doing it, he's more of a man than I am, but he's trying to salvage his marriage," Jedidiah Hall's boss, Coffee County Sheriff Chad Partin, told the outlet.
Officer Maegan Hall of the La Vergne, Tennessee, police force was fired amid charges that she had oral s*ex with two other officers while on duty, sent them nude images, removed her top at a "Girls Gone Wild"-themed hot tub party, and engaged in s*ex with coworkers while on duty.
According to the internal inquiry conducted last month, the hanky-panky also resulted in the termination of Sgt. Lewis Powell, Officer Juan Lugo, Sgt. Ty McGowan, and Detective Seneca Shields. Officers Larry Holladay and Patrick Magliocco, who allegedly had s*x with Maegan Hall, were suspended but continued to work for the department.
According to investigators, Maegan Hall admitted to having an open marriage with her employees. However, one of her coworkers claimed that Jedidiah, the Daily Mail claimed to be the pastor's son, was not on board. After the accusations against his wife became public, the former park ranger withdrew from training for a position with the Tennessee Highway Patrol, according to Partin.
He then rose to the rank of deputy in Coffee County. "I have handed to him any resources he could require." Partin stated, "And he says, sheriff, I just want to work for the folks of Coffee County and I love what I'm doing."
"I don't condone what went on at the La Vergne Police Department but he sure hasn't broken any laws. He's the victim here. There's not a blemish on his record. He is doing a phenomenal, phenomenal job," Partin added.
LA VERGNE, TN: "Multiple officers having sex with each other on duty on city property… Girl Gone Wild-style Party… officer choked a staff member sitting at her desk…"

Full WSMV @LaVergneTNPD story: https://t.co/g3KgqBPhou pic.twitter.com/FuKoJaxWlD

— The Tennessee Holler (@TheTNHoller) January 10, 2023
According to a La Vergne Police Department internal investigation report, Magliocco claimed that Jedidiah Hall had become agitated during a party when Maegan started kissing his wife. According to Magliocco, Jedidiah "definitely wasn't on board" with his wife having a threesome.
Magliocco claimed Maegan Hall has a history of binge drinking and raised concern for her mental health. He claimed she had once squeezed the trigger on an empty gun while pointing it at her head "so she could hear what it sounded like."
Maintain your connection with us to receive additional information from our website, Leedaily.com.