American artistic gymnast and social media personality Olivia Dunne. In 2017, she competed for the USA national gymnastics team. Craig and Jennifer Zappa are her trainers at ENA Paramus. She has over 5.5 million TikTok followers, 1.8 million Instagram followers, and 25.5k Twitter followers, in addition to being a well-known social media influencer.
Olivia Dunne Net Worth
Olivia Dunne, a gymnastics star for LSU, has a story that goes beyond her sport. Before her, collegiate amateurism regulations prohibited undergraduate girls who competed in various sports in NCAA-organized events from receiving sponsorship money. That isn't true anymore.
According to a Daily Mail report, Dunne has a net worth of over $2.3 million and is well-known for more than just her athletic exploits. At only 20 years old, she is a social media sensation on Instagram and Twitter, which has helped her score lucrative sponsorship deals.
Olivia Dunne Brand Deals
She agreed to be represented by WME Sports in August, and in September, the athletic company Vuori was the subject of her first exclusive brand collaboration announcement. More long-term agreements with companies like American Eagle, PlantFuel (a provider of protein supplements), and Bartleby came next (a study tool and homework helper for college students owned by Barnes & Noble).
Additionally, Dunne has gotten one-time contracts from TooFaced cosmetics, GrubHub, Madden/E.A. Sports, and the Nate app. Additionally, she recently worked on the "Forever 21" "Barbie" clothing collection. It is still unknown how much money she has made from these brand arrangements.
You can check out Our Previous Article-
Olivia Dunne's Expenditure
Little is known about Dunne's spending because, as an athlete, she mainly uses her salary to better herself in sports, which includes leading a sustainable and healthy lifestyle and buying training equipment. In addition, she shared images of her driving a Jeep Wrangler, which costs about $60,000.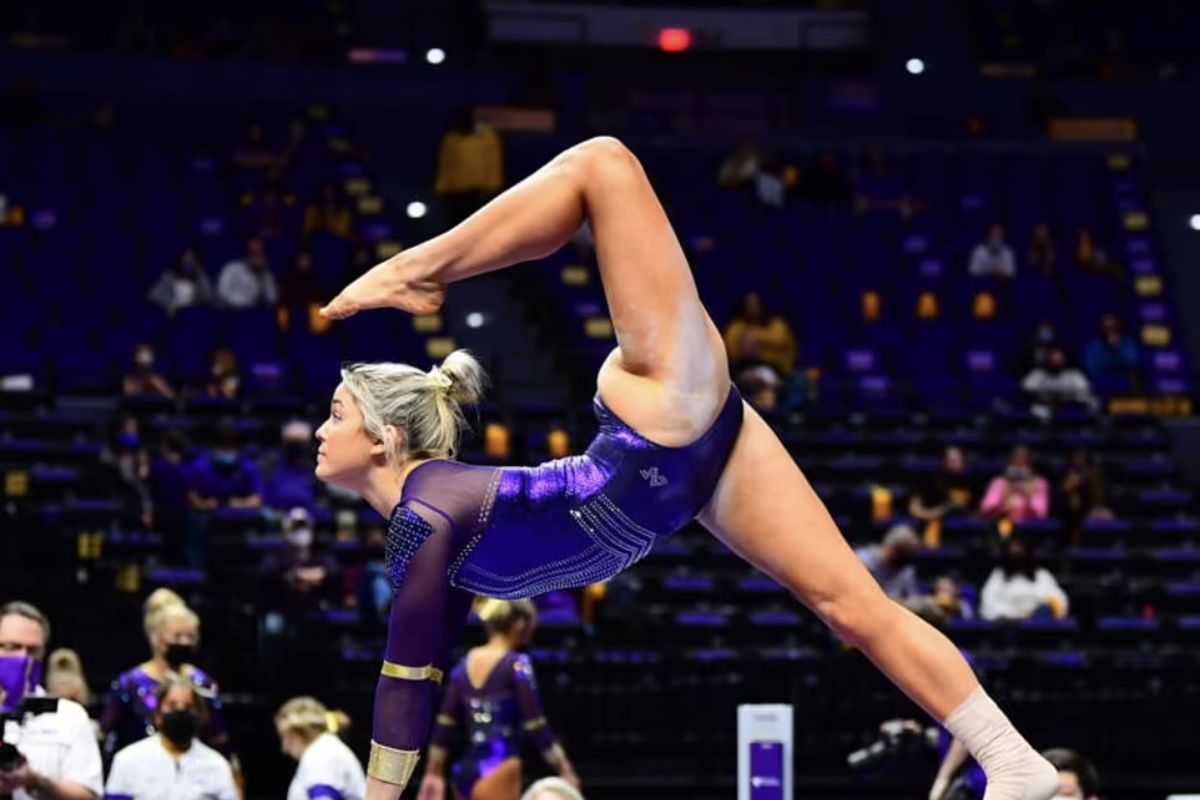 How Has Olivia Dunne made Her Fortune?
College athletes can now earn money from sponsorships and the use of their images thanks to policy changes in the well-known NIL Rule, which went into effect on July 1, 2021. "Livvy," which signed an agreement with the sportswear company Vuori and is already one of its main advertising images, took full advantage of this opportunity.
"We are so excited to welcome Livvy to the Vuori family," said Nikki Sakelliou, vice president of marketing at Vuori, at the time of the deal. "From her astonishing talents and determination as a gymnast to the positivity she spreads on social media, Livvy is a wonderful representation of the mindset we at Vuori aim to inspire."
Olivia Dunne's influence transcends her sport. She never goes unnoticed, even though she has not yet attained the level necessary to represent the United States in the Olympic Games.
You Should Know More about Olivia Dunne
Olivia enrolled at Louisiana State University in 2020 and immediately began competing for their NCAA gymnastics team. In 2014, Dunne competed in the U.S. Classic for the first time, finishing 20th on the floor, 33rd overall, 35th on bars, 36th on vault, and 39th on beam. With such outcomes, she was unable to advance to the national championships. She competed at the American Classic the following year, finishing sixth on floor, eighth overall, ninth on beam, fifteenth on bars, and eighteenth on vault.
She returned to the U.S. Classic, where she finished in 24th overall, 13th on bars, 14th on beam, 12th on floor, and 34th on vault. This time, she made it to the National Championships for the first time, finishing in positions 21 on the floor, 23 on the bars and beam, 25 in the all-around, and 27 on the vault. Dunne was selected for the National Team in March 2017 at the training camp. She has also participated in international competitions.
You can check out Our Previous Article-
She has accomplished all of this while also impacting social media. In an interview with N.Y. Post, many details regarding the sports influencer Dunne were exposed. She is making money off the NCAA's new name, image, and likeness policy and landing business partnerships thanks to her 5.5 million TikTok and 1.8 million Instagram followers.
Final Words
Dunne has a net worth of close to $2.3 million. She is no longer only known for competing in sports; even though she is only 20, she is a massive hit on Instagram and Twitter. This has helped her get lucrative deals with sponsors.
Stay tuned with us on Leedaily.com for more latest updates and recent news.