Since their 2019 divorce, fans of Miley Cyrus and Liam Hemsworth have been curious about the underlying cause of the couple's breakup. Some have speculated that Cyrus's sobriety problems contributed to the demise of her marriage.
Jump ahead in time Cyrus's song "Flowers," which was inspired by her marriage to Hemsworth, was released four years after the couple split up. She celebrates her independence and her love of the single life in the song and video. The question then becomes why Miley Cyrus and Liam Hemsworth split up. Find out more about their history together here.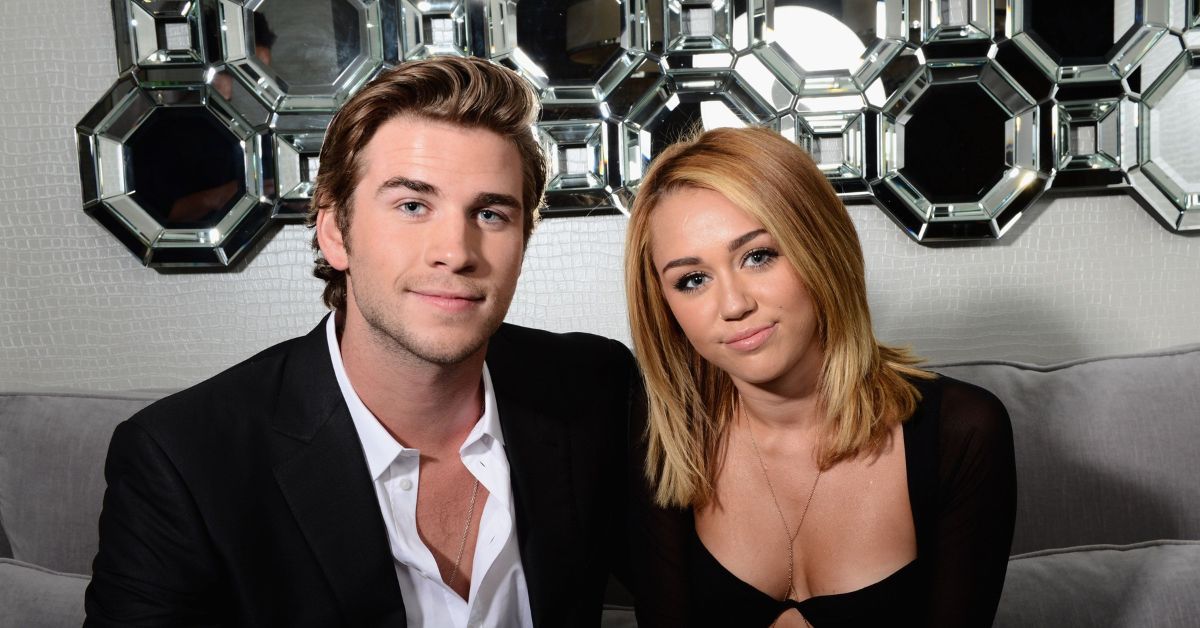 Why Did Miley Cyrus and Liam Hemsworth Divorce?
The reason for Miley Cyrus and Liam Hemsworth's separation. It was a difficult marriage for them. The "Midnight Sky" singer discussed her business and personal life on an edition of The Howard Stern Show airing on Wednesday, December 2, 2020.
Cyrus, who had just released her seventh studio album Plastic Hearts the week before, said to Howard Stern that she and Hemsworth split up in 2019 because "there was too much friction." "I want to feel anchored by someone when I get home," she said. In other words, "drama and conflict are not things that give me pleasure."
"Me being an intense person and not wanting to sit with it and not wanting to go, you know, 'What could be purposeful about this?' I just clung to what I had left of that house, which was me and him," she told Stern. "And I really do and did love him very, very, very much and still do, always will." In addition, she told Stern that she had no idea she could marry Hemsworth.
You can check out Our Previous Article-
"We were together since 16," she said. "Our house burned down. We had been like, engaged—I don't know if we really ever thought we were actually going to get married, but when we lost our house in Malibu—which if you listen to my voice pre- and post-fire, they're very different so that trauma really affected my voice. And I was actually in South Africa, so I couldn't come home, and like, my animals were tied to a post at the beach. I lost everything."
The insider told ET at the time that Hemsworth is focused on his relationship with model Gabriella Brooks and isn't concerned by Miley's Howard Stern talk about them. As for the recent interview Miley gave in which she said there was too much tension in their marriage, Liam Hemsworth isn't disturbed by it.
"Liam Hemsworth isn't upset by the recent interview Miley did where she says there was too much conflict in their marriage. Liam was very hurt when they initially broke up, but he has moved on now and is happy with Gabriella," the source said. "He's very traditional and Gabriella shares the same values as him and gets along with his family. Their relationship is easygoing and they have similar upbringings and backgrounds."
After being married in 2018, Cyrus and Hemsworth confirmed their breakup in early 2019. Having met on the set of Nicholas Sparks's The Last Song, the exes went through a rocky courtship and separation. They had planned to be married in 2012 but ended up breaking up instead. Cyrus revealed her initial distaste for Hemsworth's approach in an interview with Seventeen in 2009. Not until she got to know him did she realize she had feelings for him.
"I heard a rumor that he didn't really want the role," Cyrus said. "And when he came in to audition for the role, I'm thinking, 'Here's this guy, he's amazingly good-looking, super confident and he doesn't realize how blessed he is to be in this room, because I know how blessed I am. This is such a big opportunity for both of us. And I was thinking, 'Ugh, gross.' You know?"
This couple experienced their share of ups and downs, including the loss of their Malibu home to flames in late 2018. Both Cyrus and the Hunger Games actress, now 30 years old, "lost everything," as Cyrus told Stern.
She told Rolling Stone in 2020 that her house in Malibu burned down because it "done what I couldn't do myself." She told the magazine that being untethered "separated me from what no longer was performing its function." Then, when you panic and realize you're going to drown, you grab for the life preserver. That's probably what being married meant to me in the end. "I'm going to make one final effort to rescue myself."
You can check out Our Previous Article-
Cyrus shot back at speculation about what led to her split with Hemsworth in September of 2020. She revealed on an edition of the Joe Rogan Experience podcast, "I recently just gone through a very public divorce that f—ing sucked." In his own words, "what truly sucked about it wasn't the fact that me and someone that I loved realize that we don't love one other the way that we used to. It's fine with me if that's the case. Certainly, I'm able to accept it.
She went on, saying, "I can't accept the villainizing and all of those tales," referring to the media's portrayal of her short rebound relationships with friend Kaitlynn Carter and, subsequently, ex-boyfriend Cody Simpson.
On Saturday, August 15, 2019, a source informed Us Weekly that following his breakup with the former Disney Channel actress, the Hunger Games actor found comfort in his family, particularly his brothers Chris and Luke Hemsworth.
The insider said, "[He] has got the support of his family to help him move on." It's a tragedy to him and his family that some details regarding his and Miley's relationship have been made public, but Liam has been trying to be as quiet and polite as possible about their relationship and separation. He's a fine, old-fashioned person who took it hard when certain situations were aired for all to see.
When a couple proposed to her during her headline show at Lollapalooza Brazil, she joked about it. Once the proposal was accepted, she yelled to the pair, "Yasss!" The phrase "forever bitch, yasss!" Congratulations! I'm sorry to hear that your marriage isn't going as well as mine did, honey. To put it bluntly, my attempt was a total and complete failure.
Terminal Words
Since Miley Cyrus and Liam Hemsworth announced their split in 2019, their fans have been wondering what happened between the two. Many people believe that Cyrus's marital issues were caused, at least in part, by her alcoholism.
Leave your thoughts in the comment section below; we'd love to hear from you! Also, bookmark our website, Lee Daily, for the latest updates.