With its newest release, Break Point, Netflix will be looking to build upon the enormous popularity of Formula 1's Drive To Survive series. The new docuseries follows a variety of tennis players on the ATP and WTA tours and offers viewers a behind-the-scenes look at what it's like for those competing to be the top-ranked player in the world.
However, episode 5 of BreakPoint closes with a teaser to "later this season," leaving fans impatiently wondering when part 2 would be released after introducing them to characters like Nick Kyrgios and Paula Badosa in some of the earlier episodes.
When is Break Point Part 2 Released on Netflix?
In June 2023, Netflix will air BreakPoint: Part 2. Netflix hasn't given a particular date for part 2's arrival,. When it comes to June 23 generally marks the halfway point between Wimbledon and the conclusion of the French Open at Roland Garros, two of the major tennis Grand Slam competitions.
Do check out more articles here:
Alternatively, part 1 was released on a Friday before the Australian Open started in January, so June 30 would be the Friday before Wimbledon begins.
Break Point Part 2 Preview
The Friday before the Australian Open started this year, January 13, 2023, BreakPoint exploded into Netflix. The new series, from the creators of Drive to Survive, follows a select group of top tennis players competing in a string of demanding events worldwide, both on and off the court.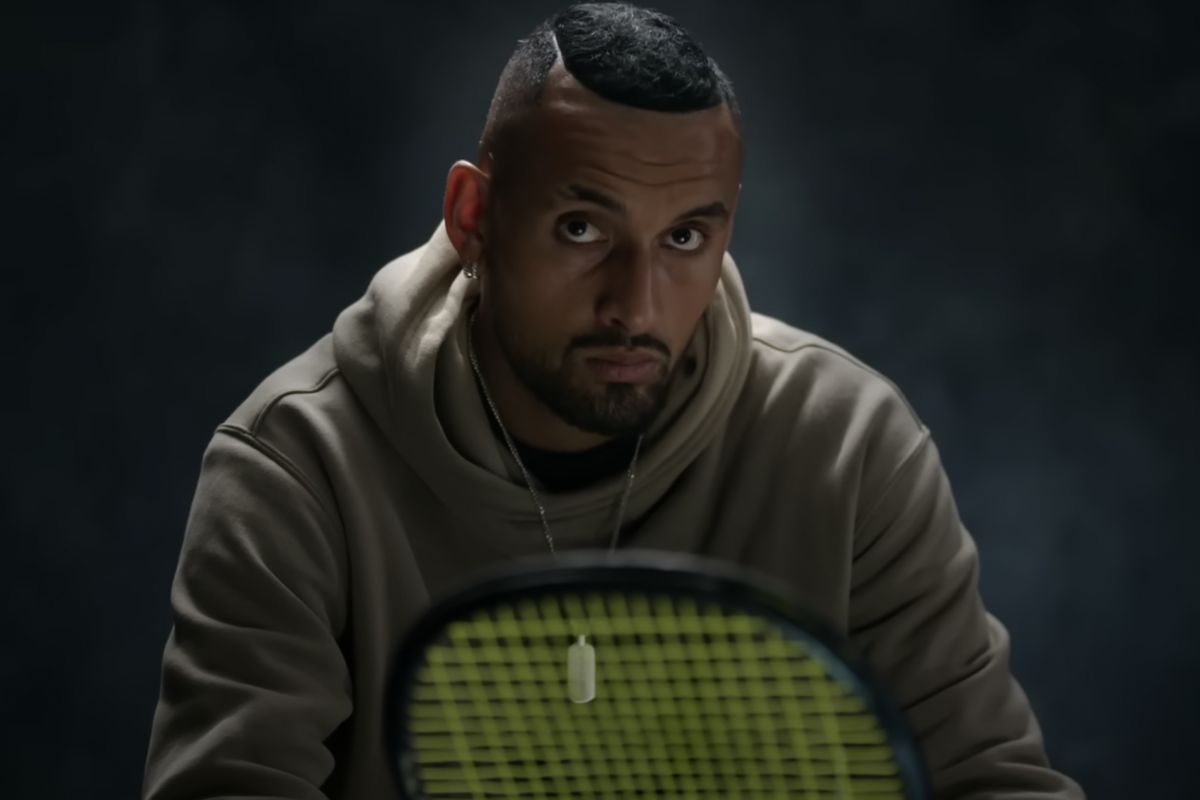 There is a potential for a new generation of players to shine as tennis giants like Roger Federer, Rafael Nadal, and Novak Djokovic approach the end of their careers.
Fans get the opportunity to get to know some of them through this series, which explores the emotional rollercoaster that rides along with them through career-ending injuries, devastating losses, triumphant successes, as well as private moments off the court.
Who is in Break Point Part 2 Cast?
Top tennis pros including Félix Auger-Aliassime, Matteo Berrettini, Taylor Fritz, Nick Kyrgios, Casper Ruud, Paula Badosa, Ons Jabeur, Maria Sakkari, and Ajla Tomljanovic are included in the series.
Therefore, if you enjoyed viewing Part 1 of Season 1 of BreakPoint, you will need to wait till Part 2 to see it. You can watch some of Netflix's other sports documentaries before then, including Full Swing (season 1) and Formula 1: Drive to Survive, which will be published soon in February (Season 5).
How Many Episodes in Break Point Part 2 in Total?
Ten episodes will make up the whole run of Break Point. Since part 1 of the series included five episodes, as fans of the show are aware, part 2 will debut in June with the remaining five chapters. The following is Break Point's release schedule:
Episode 1 – The Maverick | January 13, 2023
Episode 2 – Take the Crown | January 13, 2023
Episode 3 – California Dreaming | January 13, 2023
Episode 4 – Great Expectations | January 13, 2023
Episode 5 – King of Clay | January 13, 2023
Episode 6 – 10 | June 2023
Paul Martin Says Break Point Shows the Dark Side of Tennis
Paul Martin, the show's executive producer, spoke with Esquire about BreakPoint before the docuseries' debut. He claimed that tennis is among the most demanding sports and that he and his fellow EP James Gay-Rees had previously sworn to expose the sport's dark side if given a chance. Thank goodness Netflix gave them the opportunity.
Paul also discussed the misconceptions surrounding tennis: "People see tennis as this genteel game, that it's wearing white and it's strawberries and cream," he said. "And isn't it all so graceful? No. It's filthy, tennis. And it's hard."
"We sat down and probably did 25 player interviews at the Australian Open last year," he added. "And every single one of them that we did, James and I came out of them and were like, 'I don't know why they do it. I genuinely don't know what the upside is. Because that looks like torture.'"
The final numbers pic.twitter.com/WuzZAxjijq

— Breaking Point (@GGBreakingPoint) January 18, 2023
Paul later said that despite growing up participating in sports, he never set foot on a tennis court. Why is that? He instantly said, "Well, "Tennis would've destroyed me. Tennis would have only made me mentally unstable."
Paul later mentioned that he grew up playing sports but never stepped on the tennis court — why is that? Well, he quickly admitted, "Tennis would have ruined me. Tennis would have just ruined me mentally."
James told the outlet, "tennis is a ruthless world. It's hard to get into the top 100 or the top 10 and stay there. And because of the individual nature of it, it is not a nice, easy option." He also noted, "There's nowhere to hide in tennis. You're out there by yourself. You're traveling by yourself. You're in hotel rooms by yourself."
Break Point Trailer
You can see the trailer below:
Final Lines
Dont forget to bookmark leedaily.com for more such updates. You can find many interesting articles related to tv shows and movies here.