There was controversy as the Flyers hosted a Pride Night promotion Friday night in Philadelphia. The team's pregame skate included rainbow-themed warm-up jerseys and stuck tape, as is customary for such events in the NHL. The jerseys and sticks were intended to be auctioned off for charitable purposes. Ivan Provorov, a defenceman, opted out of the pregame activities due to his Russian Orthodox religious convictions. He later took part in 22 minutes of Philadelphia's 5-2 victory over the Ducks.
Here's a better look at how the jerseys appeared:
Hockey Is For Everyone. ❤️🧡💛💚💙💜#ANAvsPHI | #FueledByPhilly pic.twitter.com/oIyJ6dV1Ae

— Philadelphia Flyers (@NHLFlyers) January 17, 2023
Speaking after the game, Provorov said, "I respect everyone. I respect everybody's choices. My choice is to stay true to myself and my religion."
John Tortorella, the head coach of the Flyers, seemed to think so, declaring, "With Provy, he's being true to himself and his religion. This has to do with his belief and his religion. It's one thing I respect about Provy: He's always true to himself. That's where we're at with that."
The Flyers responded to the circumstance with a statement that was more of a non-statement because it didn't specifically mention Provorov:
The organization of the Philadelphia Flyers is dedicated to diversity and is delighted to promote the LGBTQ+ community. As a result of the active involvement of many of our players in local LGBTQ+ groups, we were pleased to hold our annual Pride Night again. The Flyers will keep standing up for diversity and the LGBTQ+ community.
Do check out more related articles here:
"Message" uniforms are typically only allowed before NHL activities. If the outfits had been worn during the actual game, it's unclear if Provorov would have been a healthy scratch.
An athlete has objected to donning Pride apparel from the squad at least three times in the last seven months. Five Tampa Bay Rays players declined to wear the team's on-field pride uniform in June last year, citing religious objections. Jaelene Daniels of the North Carolina Courage of the NWSL skipped a game the month after because of religious conviction rather than don the team's Pride shirt. (Are there any more recent examples that I'm missing?)
In the Rays' case, the group had made the Pride uniforms explicitly optional. Since Provorov received no consequences for skipping the pregame skate, last night's Flyers attire was also voluntary. The Rays' predicament inspired my Premium essay on whether culturally-motivated uniforms should always be optional. The essential portion of that piece is paywalled, so I'll reproduce it here: After the game, [Rays pitcher Jason] Adam spoke for the group of non-rainbow-clad players and claimed their choice was motivated by their religious convictions:
"Much of it comes down to faith, like a faith-based decision. So it's a hard decision. Because ultimately, we all said we want them to know that all are welcome and loved here. But when we put it on our bodies, I think a lot of guys decided that it's just a lifestyle that maybe — not that they look down on anybody or think differently — it's just that maybe we don't want to encourage it if we believe in Jesus, who's encouraged us to live a lifestyle that would abstain from that behavior, just like (Jesus) encourages me as a heteros*xual male to abstain from s*x outside of the confines of marriage. It's no different."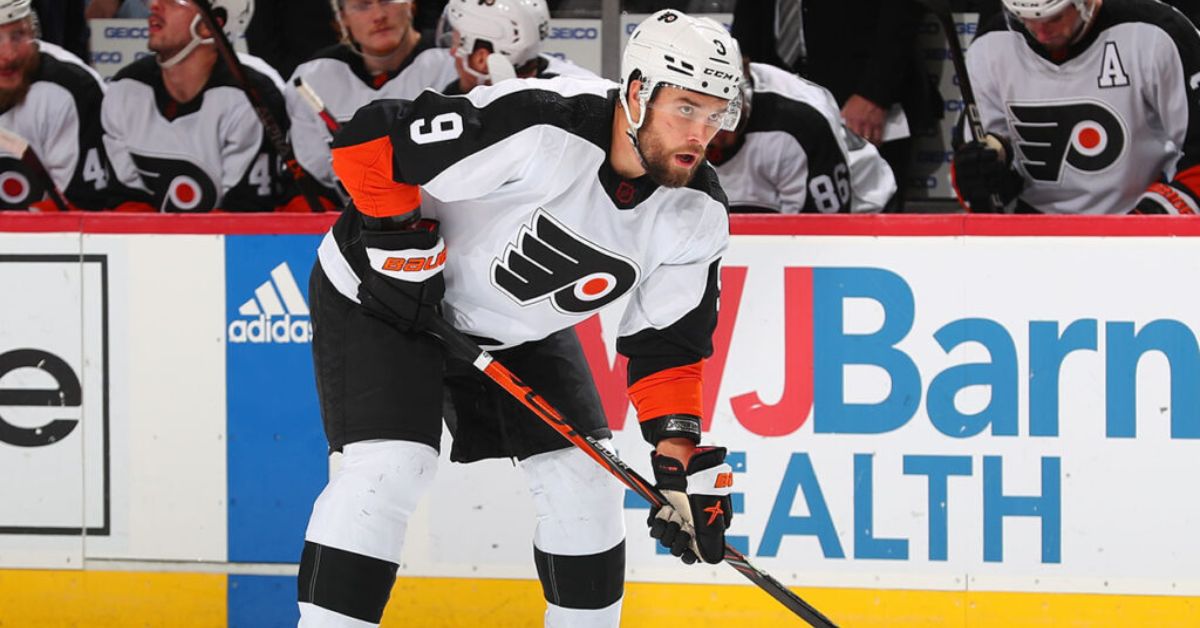 That explanation has generated a lot of debate, as you might anticipate. There are other places for that. Therefore I'm not interested in critiquing the Pride movement or the behavior of the Tampa Bay players who choose not to participate. Instead, I'd discuss the team's choice to make the rainbow uniform components optional.
What would happen if the same opt-out option was offered in other circumstances involving special uniform promotions? For instance, the NBA has several Muslim athletes. Imagine if some of those Muslim players had declined to wear those clothes from 2012 to 2016, when NBA teams customarily donned Christmas-themed attire on December 25, and stated, "A lot of it comes down to faith, to like a faith-based decision. We want them to know that all Christians are welcome and loved here. But when we put it on our bodies, we decided that it's not something we want to be a part of."
It's not difficult to imagine additional scenarios when players might choose not to wear a specific uniform component while explaining similar to what the Rays players said, even if you take religion out of the picture. Here are a few recent examples of message-based jerseys and some justifications a player might have for choosing not to wear them:
Camouflage: "I have some issues with U.S. military policy. Service members and veterans are always welcome in my community and my life, but when it comes to putting it on my body, that's not something I want to do."
Stars/stripes: "I'm a proud, patriotic Venezuelan. I love playing here in America, and I love and support my American teammates and fans, but when it comes to putting the American flag on my body, that's not something I want to do."
BLM: "Black Lives Matter is a terrorist organization. Black people are welcome and loved here, but when it comes to putting those initials on my body, that's not something I want to do."
Spanish-language jerseys: "This is America — we speak English here. Wearing Spanish-language jerseys normalizes the trend of immigrants not assimilating into our culture. Hard-working immigrants who come here legally and learn our culture are welcome and loved here, but when it comes to wearing their language on my body, that's not something I want to do."
Jim Kaat number-retirement patch: "Jim Kaat made an offensive remark on the air last fall and then made another one this season. I respect what he accomplished as a ballplayer, but when honoring him on my body, that's not something I want to do."
Green for Earth Day: "Tree-hugger hippies created Earth Day, and now those are the same people pushing the climate change hoax. Don't get me wrong, I love the great outdoors — in fact, I'm going hunting this weekend — but when it comes to repping Earth Day on my body, that's not something I want to do."
Green ribbons for mental health awareness: "I was always taught that if you're feeling sad or facing challenges, you should find the courage and tough it out. Instead, everyone's getting too soft nowadays. I have nothing against people with mental illness — I wish them well — but when it comes to pushing 'awareness' on my body, that's not something I want to do."
New York City first-responder caps for 9/11 remembrance: "The NYPD has a long record of harassing minority communities, and the FDNY has a well-documented history of racism. That's not to say every cop or firefighter is a bad person — most of them are good public servants, and I respect the brave work they do — but when it comes to wearing those departmental logos on my body, that's not something I want to do."
Do check out more related articles here:
So forth. While some of those potential situations might sound absurd, many people believe that the Rays' non-rainbow players were acting absurdly. When you make uniform messaging optional, this occurs: You let all kinds of counter-messages in.
Final Phrases
It is strongly recommended that you maintain a steady connection to Leedaily.com if you are interested in learning more about the information provided in the preceding sentence. This is because you will have more information available there.